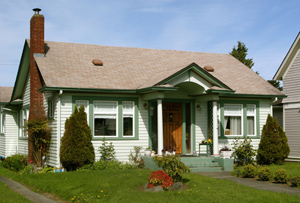 The KCM Crew welcomes back Nikki Buckelew as our guest contributor today.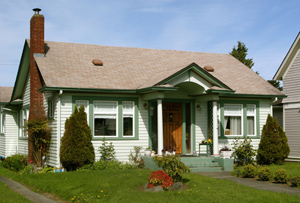 Congratulations! You received a "come list me" call from one of your mailings and have just scheduled a new listing appointment!
The home is located in a highly sought after part of town where the property values have steadily increased and homes are selling quickly. The homeowner tells you that the home is free-and-clear and that she is moving to another state to live with her daughter. You are already thinking to yourself, "Why can't they all be this easy?"
The CMA is complete, your listing package is updated with all the latest KCM materials, and there is a shiny new sign loaded in the trunk. You put on your lucky suit, plug the address in the GPS, and hit every light on green, arriving at the home with plenty of time to spare. It's proving to be a most glorious day in real estate.
As you sit in the car and rehearse your listing scripts one last time, you observe the exterior, noting that while it's an older home it's got excellent curb appeal. There may be a few notable areas of deferred maintenance, but overall, it's certainly a marketable property.
Time to meet the owner.
Briefcase in hand and game face on, you walk to the front door and ring the bell. An older woman greets you with a warm welcome and a reluctant smile. Before inviting you inside, she mentions that she hasn't been feeling well lately and so the house is not as tidy as she would have liked. You assure her that this is "no problem" and that you are there only to discuss her home and not her housekeeping.
Upon entering the house, you quickly realize that the older woman's idea of tidy and yours may differ slightly. Not only is the home untidy, but it is filled floor-to-ceiling and wall-to-wall with "stuff." You look around and see stacks of newspapers, magazines, and old tissue boxes everywhere and the counters are covered with variety of both new and used items. Before you even realize it, you are following the homeowner down a narrow trail of worn carpet (worn through to the slab) making your way to the dining room. There are piles of clothes and miscellaneous items covering virtually every piece of furniture and the woman directs you to a chair that she has cleared especially for your visit. You swallow hard and reluctantly sit.
Once again the woman apologizes for the condition of the home and thanks you for coming.
If you have ever been on a listing appointment that resembles this description, you may actually be feeling some of the same strong emotions that this experience evoked in you that day right now. And if you haven't encountered such a scenario, just wait — your time will come.
Statistically, as our aging population continues to increase, so will the number of listings you will likely encounter involving hoarding.
Studies show that while the hoarding behaviors often begin in adolescence, they worsen with age. The highest prevalence of extreme hoarding exists primarily in the over 55 age group.
The National Association of Realtors reported in 2013 that 1 in 4 home sellers was over the age of 65 and that 14% were over 75.
Below are some basic tips for when you encounter hoarding situations:
Get support.
If the client has supportive family members who are willing to assist, engage them in the process early. Get permission from your client to contact them — at the very least, they can provide insight into any other issues (or agencies) that may be involved.
Be patient.
This person did not become a hoarder over night — this has likely been a lifelong issue and their ability and willingness to make a move will not usually come easily. It is more likely that they are moving out of necessity rather than desire.
Provide resources.
Especially when a client doesn't have a caregiver or family on whom to rely, you will want to connect them with local resources to assist them with the transition.
Sign a listing contract.
In many cases this can be a lengthy process and because you will likely be doing work beyond the scope of real estate, you will want to secure the listing to insure that you are compensated.
Refer to a specialist.
Some agents choose to refer hoarders to an agent specializing in seniors: Certified Senior Housing Professional (CSHP), Seniors Real Estate Specialist (SRES), or in Canada, Accredited Senior Agent (ASA). These agents have training specifically related to the issues facing older adult buyers and sellers and are typically equipped with local resources for helping them.
The local and national agencies listed below can also direct you to services available in your area:
This link will direct you to a search for your local Area Agency on Aging (AAA).
National Center on Elder Abuse
Search this site for issues related to elder abuse or neglect and to locate the local listings for Adult Protective Services (APS).
National Association of Senior Move Managers
This organization can assist you in locating a Senior Move Manager® who is trained in assisting clients with the de-cluttering and downsizing process.
---
https://files.keepingcurrentmatters.com/wp-content/uploads/2014/03/07191801/Bungalow-Home.jpg
203
300
The KCM Crew
https://assets.keepingcurrentmatters.com/wp-content/uploads/2017/01/KCMBannerNoWebsiteDarkLarge.png
The KCM Crew
2014-03-13 07:00:26
2014-03-13 17:18:40
Hoarding Homeowners Present Challenges for Agents