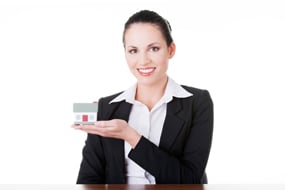 The KCM Crew is happy to have Nikki Buckelew as our guest blogger again today. Nikki was inspired by KCM's free eGuide, Unlocking the Secrets of Real Estate's New Market Reality.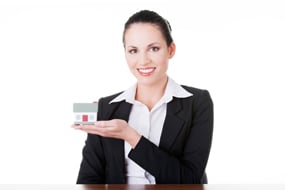 Isn't it cool when all the actions you have been taking begin to align and the dots connect in precisely the right way, leading you to the exact results you have been seeking?
I agree…it's a wonderful feeling. And it's how I felt when I read the KCM eGuide last week titled the Unlocking the Secrets of Real Estate's New Market Reality.
One of the things that has been on my mind lately is just how to get the word out to our members and students about the new market reality we are faced with in the real estate industry. With the ever increasing information available online to both buyers and sellers alike, how do we as real estate professionals stay relevant and necessary in the eyes of the consumer?
I have always been an avid learner and some would even call me a perpetual student or education junkie, especially now since I have gone back for a doctorate. But it's not just the formal classroom studies that I love — it's all learning. Actually that's not true — what excites me most is learning those things which can then be applied directly to the achievement of my goals, both personal and professional.
A case for becoming a perpetual student of real estate
There is no doubt that real estate professionals continue to be needed in order to assist buyers and sellers with negotiating the best possible outcome for their home sale or purchase — it's convincing them of this fact that's the hard part.
One thing I have experienced in my 20+ years in real estate is that there are two types of agents — specialists and generalists. What sets those agents having niches or specialities apart from their non-specialized colleagues is that they have specific knowledge that other agents don't have.
These agents who specialize in a target markets such as luxury, farms and ranches, waterfront, condominiums, specific developments, and of course my personal favorite, the senior demographic, have a distinct advantage over those who have only generalized real estate knowledge.
Why? Because they have insider information and knowledge that consumers need and can't easily find online. Experts offer something that average agents cannot.
In the KCM eGuide, Unlocking the Secrets of Real Estate's New Market Reality, they write,
"It's actually quite simple: Information being readily available (without context or understanding) causes confusion. That's when people seek out professionals (whether it be a doctor, lawyer, or real estate professional) for an analysis of the information and their situation. Because of the wealth of information available, people are yearning for expert advice."
This is so true! One of the reasons that our graduates specializing in seniors real estate do so well is that they have the ability to help older adult clients and their families navigate the many complexities involved in late-life moves. It's not that the real estate sale is that much more difficult, but it's the many variables that go along with this type of move which makes it confusing for older adults. By being educated about and able to simplify the complexities, these highly knowledgeable professionals are able to convert more listings and attract more referrals.
The same is true of other specialties as well.
What are you doing to position yourself as an expert?
The KCM Crew is right on target in their message about becoming an "expert" real estate professional.
My question is what will you do to separate yourself from the average agent and embrace the new reality of today's real estate market?
Download your free copy now: Unlocking the Secrets of Real Estate's New Market Reality
---
https://files.keepingcurrentmatters.com/wp-content/uploads/2014/03/07191616/Real-Estate-Expert.jpg
190
285
The KCM Crew
https://assets.keepingcurrentmatters.com/wp-content/uploads/2017/01/KCMBannerNoWebsiteDarkLarge.png
The KCM Crew
2014-03-19 07:00:01
2014-03-13 10:37:47
Real Estate Experts Will Always Be In Demand