For almost a year now, we have been trying to debunk the myth that student debt is keeping the vast majority of Millennials from purchasing a home. We explained that Millennials have purchased more homes over a recent twelve month period than ...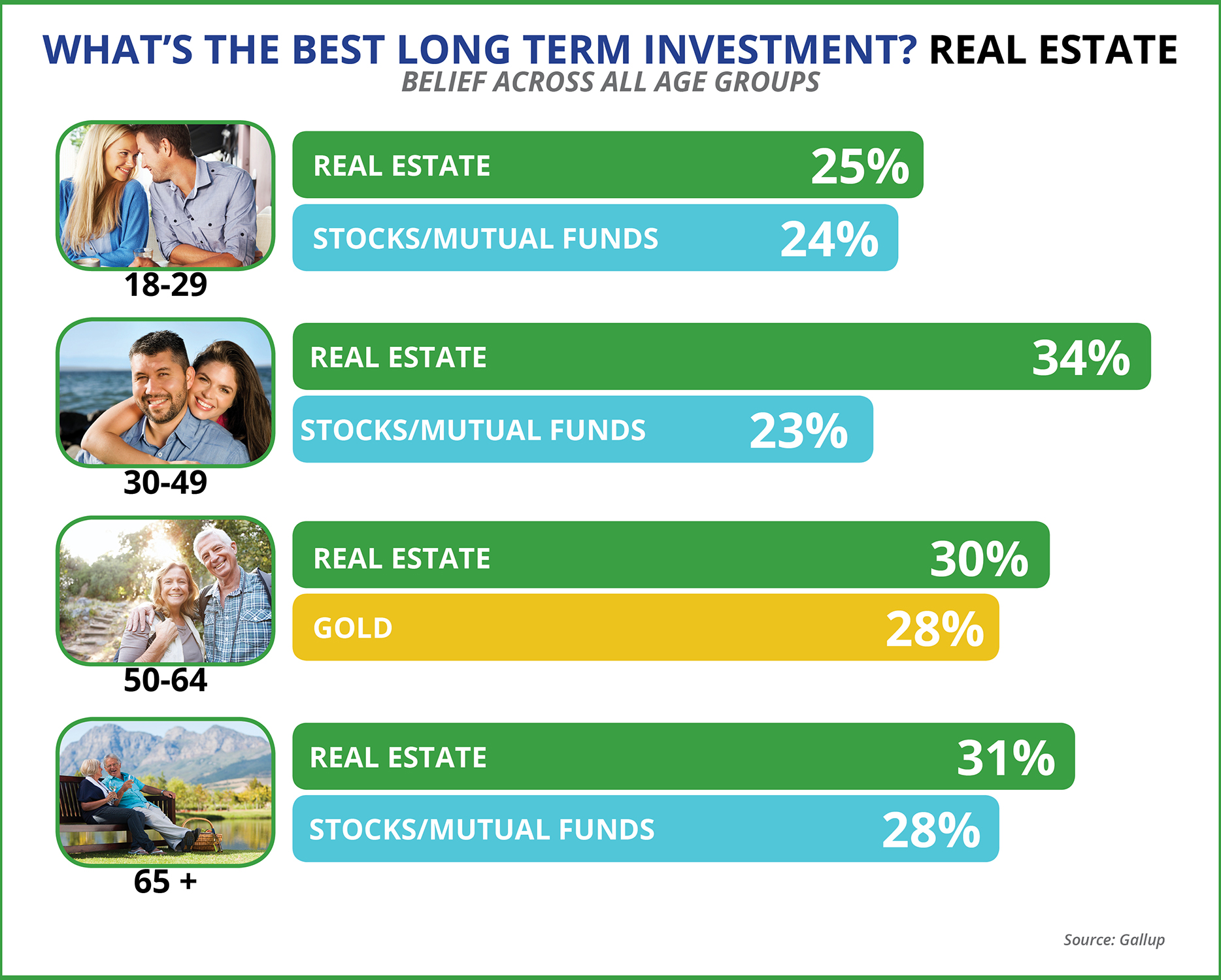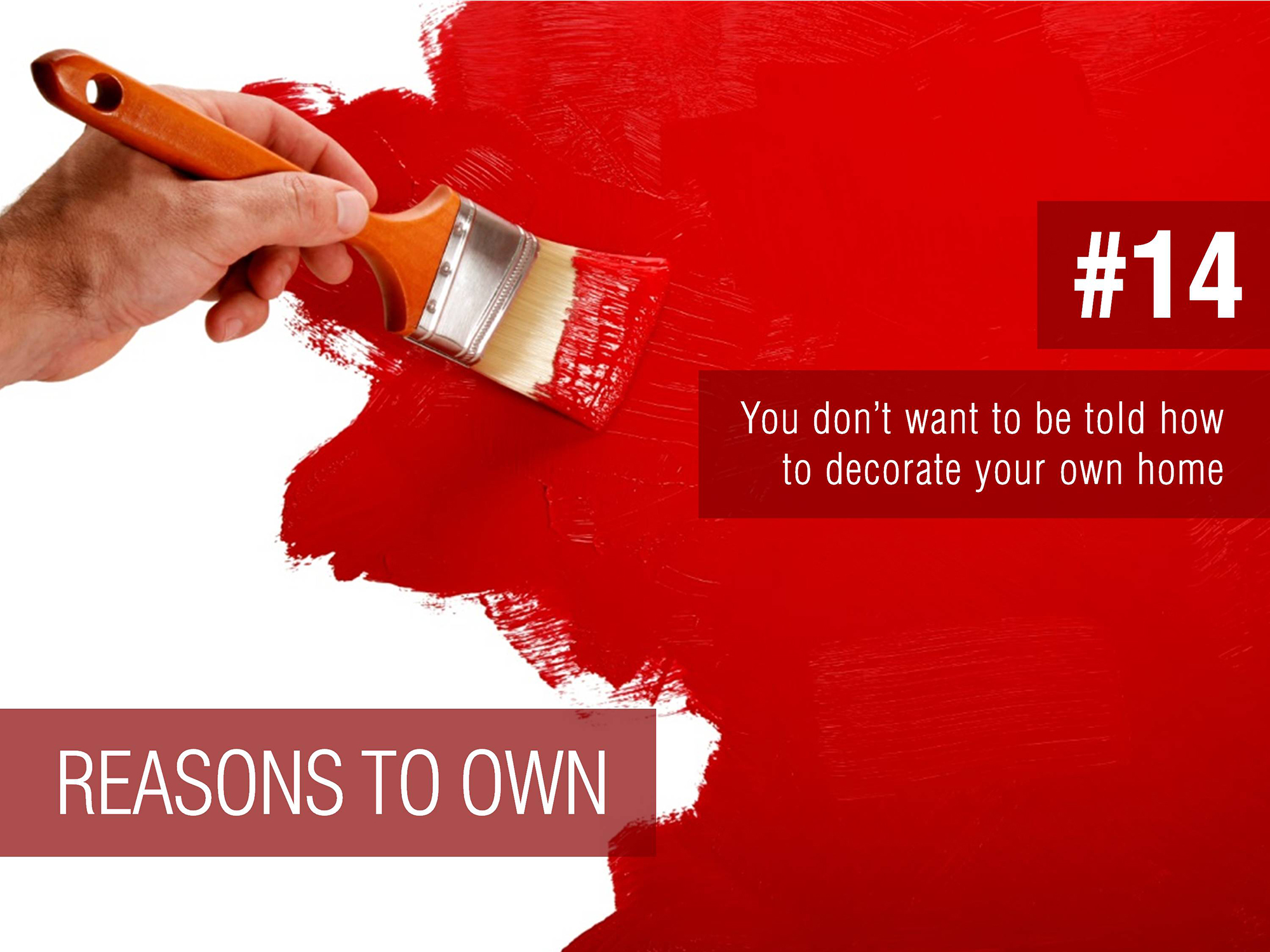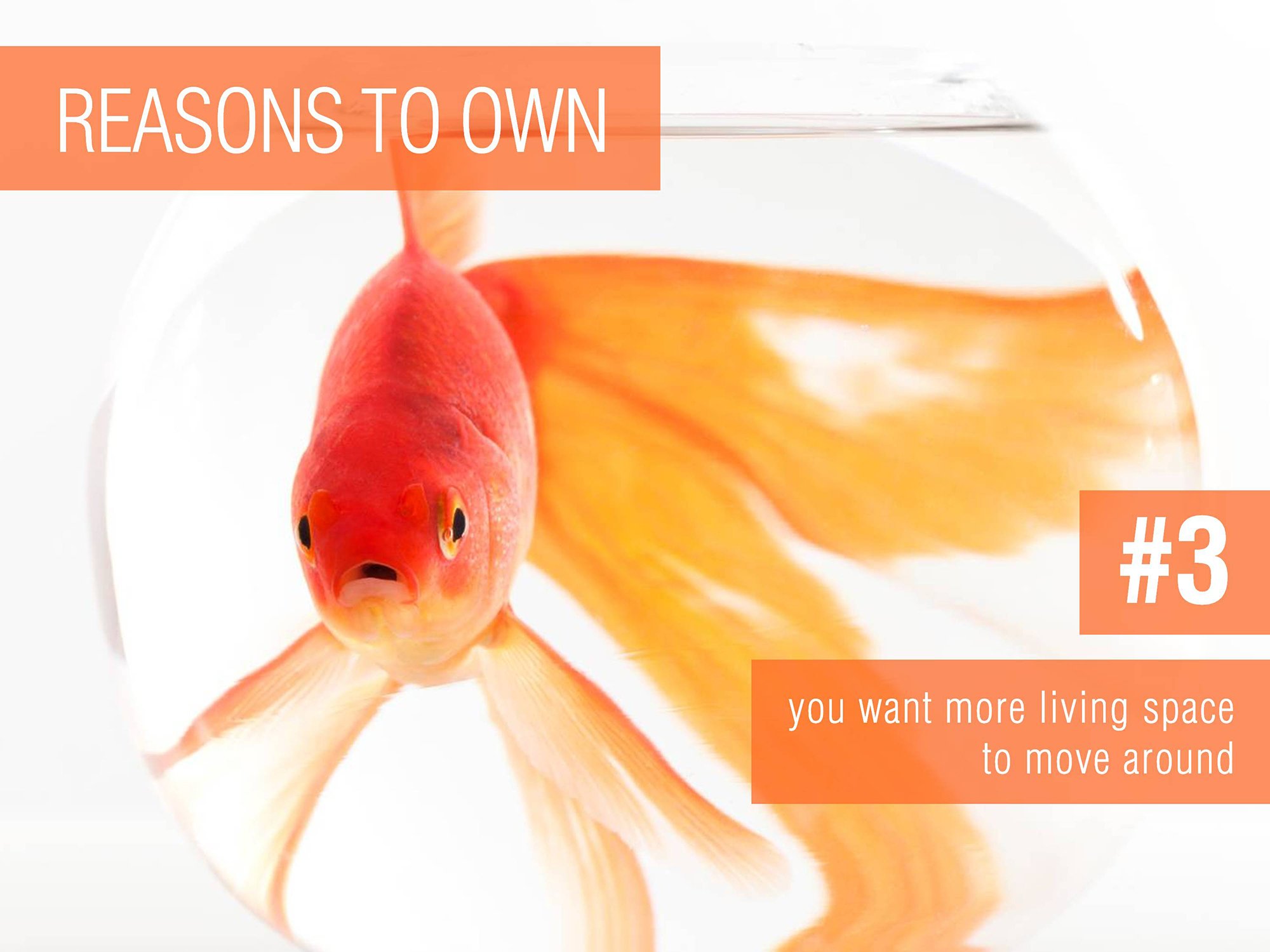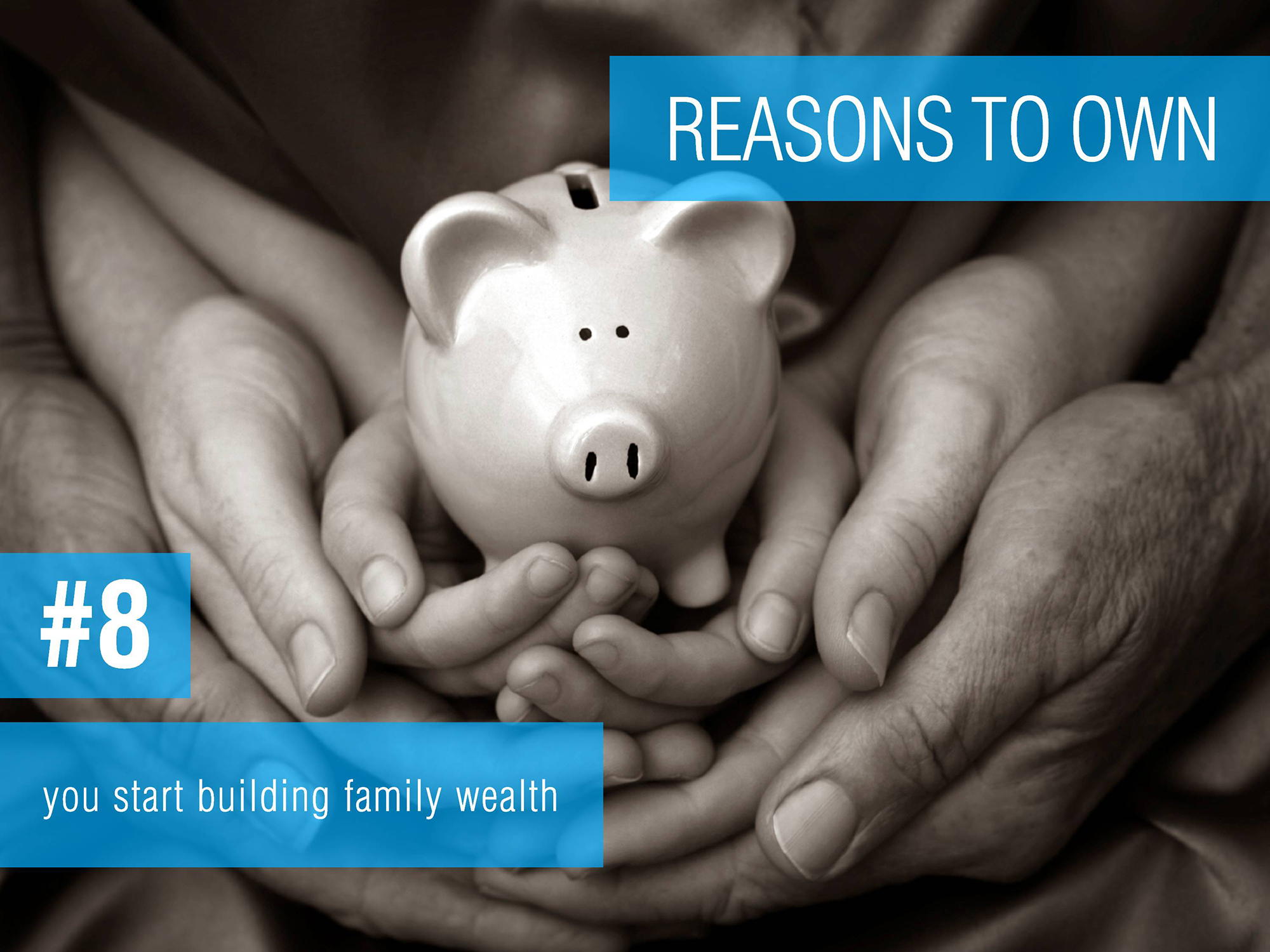 ...
In a recovering market, some sellers might be tempted to try and sell their home on their own (FSBO) without using the services of a real estate professional. The real estate agent is a trained and experienced negotiator. In most cases, the selle...
Are you thinking of buying a home? Are you dreading having to walk through strangers' houses? Are you concerned about getting the paperwork correct? Hiring a professional real estate agent can take away most of the challenges of buying. A great a...
We are often asked why there is so much paperwork mandated by the bank for a mortgage loan application when buying a home today. It seems that the bank needs to know everything about us and requires three separate sources to validate each and eve...
Many sellers are still hesitant about putting their house up for sale. Where are prices headed? Where are interest rates headed? Can buyers qualify for a mortgage? These are all valid questions. However, there are several reasons to sell your ho...
We are excited to have Jeymy Gonzalez as our guest blogger today. Being a first generation Hispanic immigrant, she has personal experience with the challenges Hispanics may face during the real estate process and works to assist this community with guidance and education.
Last year Nielsen and the Association of Hispanic Advertising Agencies (AHAA) identified Upscale Latinos as the most influential segment since the Baby Boomers. Upscale Latinos are becoming a powerful population segment and have grown by more than two million since 2010.
"Recognizing the diversity within the Hispanic population in the U.S., Nielsen and AHAA embarked this year on a second study to further understand the behavior of upscale Latino households, what drives them toward upscale-luxury purchases and what drivers and detractors they share—or don't share—with non-Hispanic upscale households."
Here are some important points that they found:
The number of Upscale Latinos with an annual income range from $50,000 to $100,000 is growing.
They account for 29% of Hispanic homes and more that 15 million Hispanics.
They spend about $500 billion each year, which represents 40 percent of the $1.3 trillion in Hispanic purchasing power.
At least 60 percent say they have strong ties to their Latino culture, and 30 to 40 percent voice a strong cultural duality.
According to "the upscale Latino 2.0" study by Nielsen/AHAA, this is the percent of upscale Hispanics that say within the next 12 months they will have sufficient resources to:
47% to pay rent/mortgage
39% to live in safe neighborhood/good public school
33% to pay off credit card debit
18% to qualify for a mortgage
One Powerful Segment, Three Different Mindsets Nielsen and AHAA identified three distinct sub-mindsets with in this group and this is how they describe them:
Luxury Seekers (42%) are mostly drawn to high-end products for individual rewards and to feel good about themselves. Thirty-four percent of upscale non-Hispanics fall into this sub-segment, making them less likely than upscale Hispanics to be luxury seekers.
Sensible Seekers (40%) are pragmatic about their purchases and make high-end decisions when it makes sense. There is a greater distribution of upscale non-Hispanics in this sub-segment at 48 percent.
Social Seekers (18%) see high-end goods and services as timeless and classic; they seek recognition and social status. Upscale non-Hispanics also make up 18 percent of this sub-segment.
Yes, we are all Hispanic/Latinos but we don't like the same things! You can notice a difference among the 3 distinct sub-groups. So understand the differences and for those working the Luxury market, remember 29% of the Hispanic homes are upscale Latinos.
A recent study by the National Association of Realtors, Home Buyer and Seller Generational Trends, revealed that Millennials are a much higher percentage of the overall housing market than the public may realize. Here are the breakdowns: BUYERS ...
There has been a lot written about how buying a home is less expensive than renting one in most parts of the country. Rents are skyrocketing and homes are still at great prices. These two situations are also causing some sellers to consider renti...
Here are four great reasons to consider buying a home today, instead of waiting. 1. Prices Will Continue to Rise The Home Price Expectation Survey polls a distinguished panel of over 100 economists, investment strategists, and housing market an...
Some housing experts are concerned that the housing recovery seems to be stalling. Some are blaming the one percent increase in mortgage interest rates since the first quarter of last year. Others are pointing at an economy that is improving but only at a snail's pace. Still, others are questioning whether homeownership is even considered by some to still be part of the American Dream. However, there is great evidence that the true reason home sales aren't stronger is because we lack inventory in the vast majority of markets across the country. Here are a few reasons why we believe this to be true:
Buyers Are Searching the Internet for Homes in Record Numbers
Trulia
, a major online residential real estate site for home buyers that lists properties for sale, recently reported that it is experiencing record levels of traffic as the spring buying season kicks into high gear. The site reached a record number of unique visitors in April with nearly 50 million.
Buyers Are Physically Out Shopping
The number of potential home buyers physically looking at homes is increasing. The
National Association of Realtors
(NAR) measures this each month in a data point they call "foot traffic". Foot traffic measures the number of homes being shown by agents. That number has increased for each of the last three months and has doubled over that period of time.
Inventory Levels are BELOW Historic Norms
History shows us that a balanced real estate market requires a six month supply of available housing inventory. We have not reached that mark in over two years. Though inventory numbers are improving, the recent increase in buyers now looking will again put a strain on this number.
Bottom Line
While inventory levels remain below historic norms, it will remain a seller's market. This being the case, if you are considering selling your home, now may be the time to list it for sale.
American consumers' perception of the residential real estate market was revealed in a recent survey by Edelman Berland. They interviewed 2,500 Americans who are "in the market" to buy or sell a home. Respondents were between 25-64 years old with...
National Homeownership Month actually started as a week-long celebration of homeownership during the Clinton administration in 1995. In 2002, President George W. Bush proclaimed June as the National Homeownership Month. Here is an excerpt from his proclamation:
"Homeownership is an important part of the American Dream…A home provides shelter and a safe place where families can prosper and children can thrive. For many Americans, their home is an important financial investment, and it can be a source of great personal pride and an important part of community stability."
"Homeownership encourages personal responsibility and the values necessary for strong families. Where homeownership flourishes, neighborhoods are more stable, residents are more civic-minded, schools are better, and crime rates decline."
"During National Homeownership Month, I encourage all Americans to learn more about financial management and to explore homeownership opportunities in their communities. By taking this important step, individuals and families help safeguard their financial futures and contribute to the strength of our Nation."
Help celebrate
National Homeownership Month
by posting the above photo on your social media accounts, blogs and newsletters.
Many sellers are still hesitant about putting their house up for sale. Where are prices headed? Where are interest rates headed? Can buyers qualify for a mortgage? These are all valid questions. However, there are several reasons to sell your ho...