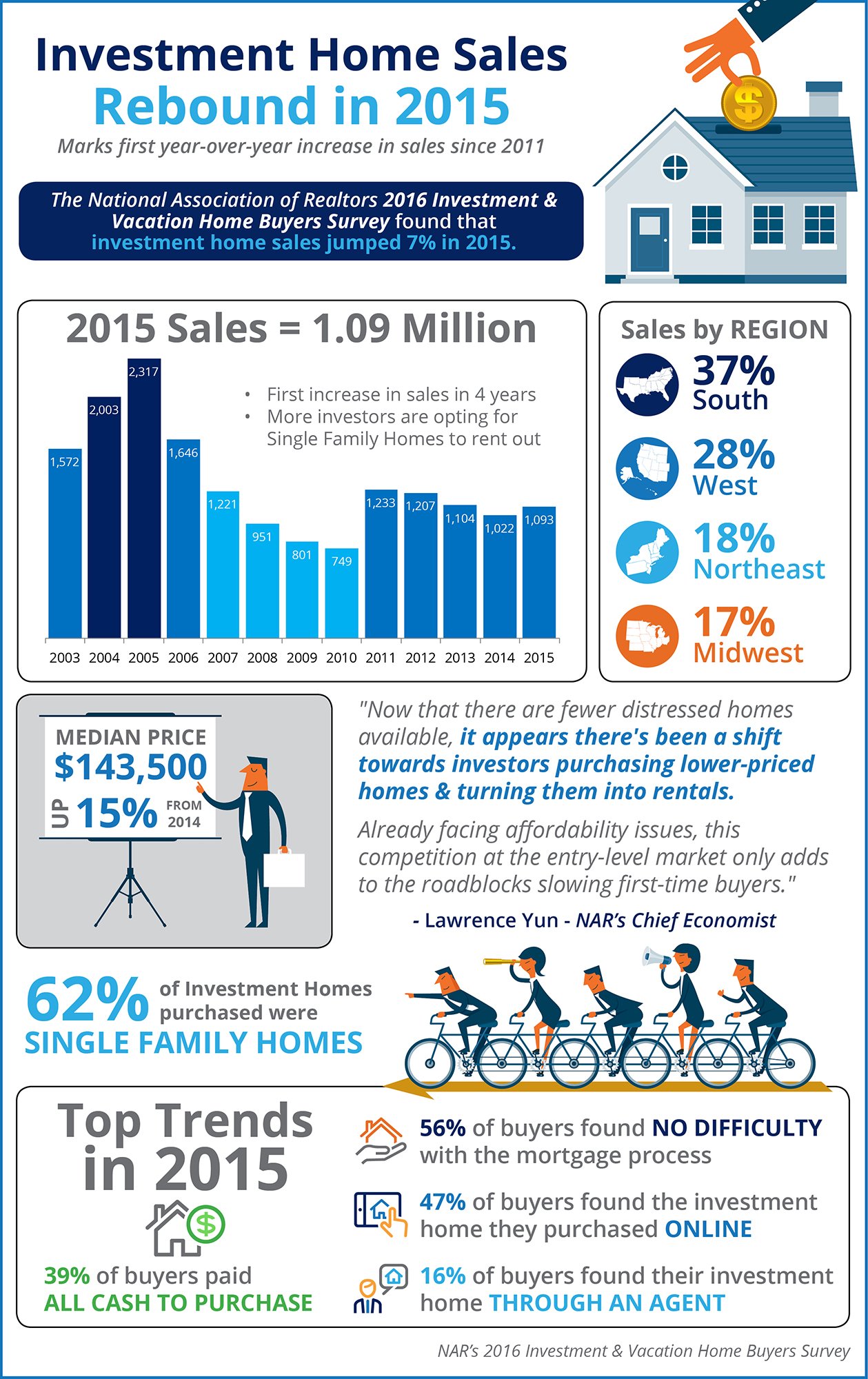 Some Highlights:
2015 marks the first year-over-year increase in investment home sales since 2011.
62% of all investment homes purchased were single family homes.
The South saw the highest percentage of investment home sales (39%) with the West coming in second (28%).
The National Association of Realtors recently released their 2016 Investment and Vacation Home Buyers Survey. The survey revealed many characteristics of both vacation home purchasers and investors. Two weeks ago, we posted on the vacation home market. Today, we want to concentrate on the investor real estate market.
The National Association of Realtors (NAR) recently released their latest Existing Home Sales Report, which revealed that homes were on the market for an average of 47 days in March. This is a decrease from the 59 days reported in February, as well as the 52 days reported back in March 2015.
A survey by Ipsos found that the American public is still somewhat confused about what is actually necessary to qualify for a home mortgage loan in today's housing market. The study pointed out two major misconceptions that we want to address today.
In today's market, where demand is outpacing supply in many regions of the country, pricing a house is one of the biggest challenges real estate professionals face. Sellers often want to price their home higher than recommended, and many agents go along with the idea to keep their clients happy. However, the best agents realize that telling the homeowner the truth is more important than getting the seller to like them.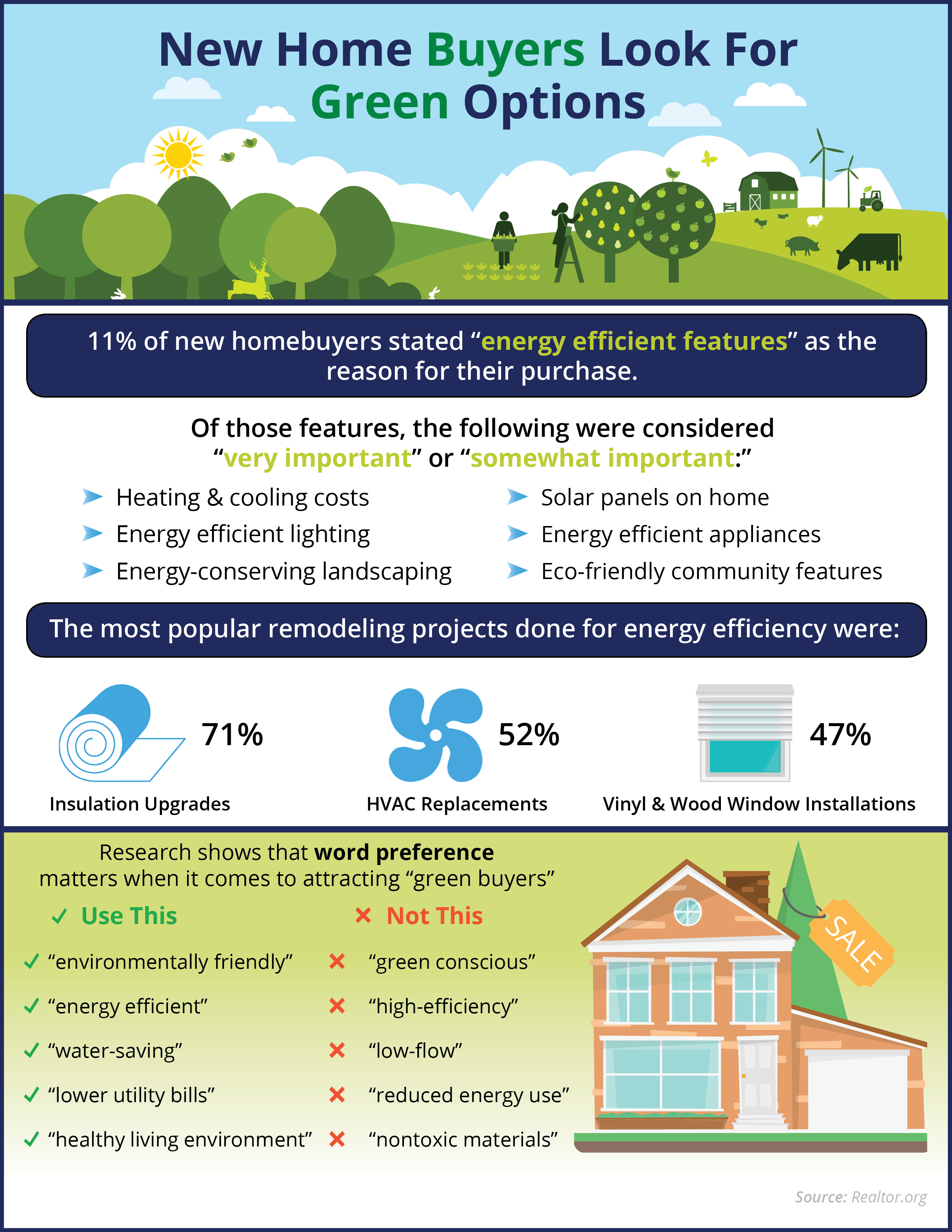 Some Highlights:
11% of new homebuyers stated energy efficient features as the reason for their purchase.
The most popular remodeling projects done for energy efficiency were insulation upgrades, HVAC replacements, and vinyl and wood window installations.
Research shows that word preference does make a difference when it comes to attracting green buyers.
Home values continue to climb and are projected to increase by about 5% over the next twelve months. That is great news for anyone who owns a home. However, it could present a challenge for a family trying to sell their house.
The housing market is really heating up and buyer demand is dramatically increasing as we enter the spring season. However, one challenge to the current market is a major shortage of inventory. Below are a few comments made in the last month by industry experts.
In the latest Rent vs. Buy Report from Trulia, they explained that homeownership remains cheaper than renting with a traditional 30-year fixed rate mortgage in the 100 largest metro areas in the United States.
If you thought about selling your house this year, now may be the time to do it. The inventory of homes for sale is well below historic norms and buyer demand is skyrocketing. We were still in high school when we learned the concept of supply and demand: the best time to sell something is when supply of that item is low and demand for that item is high. That defines today's real estate market.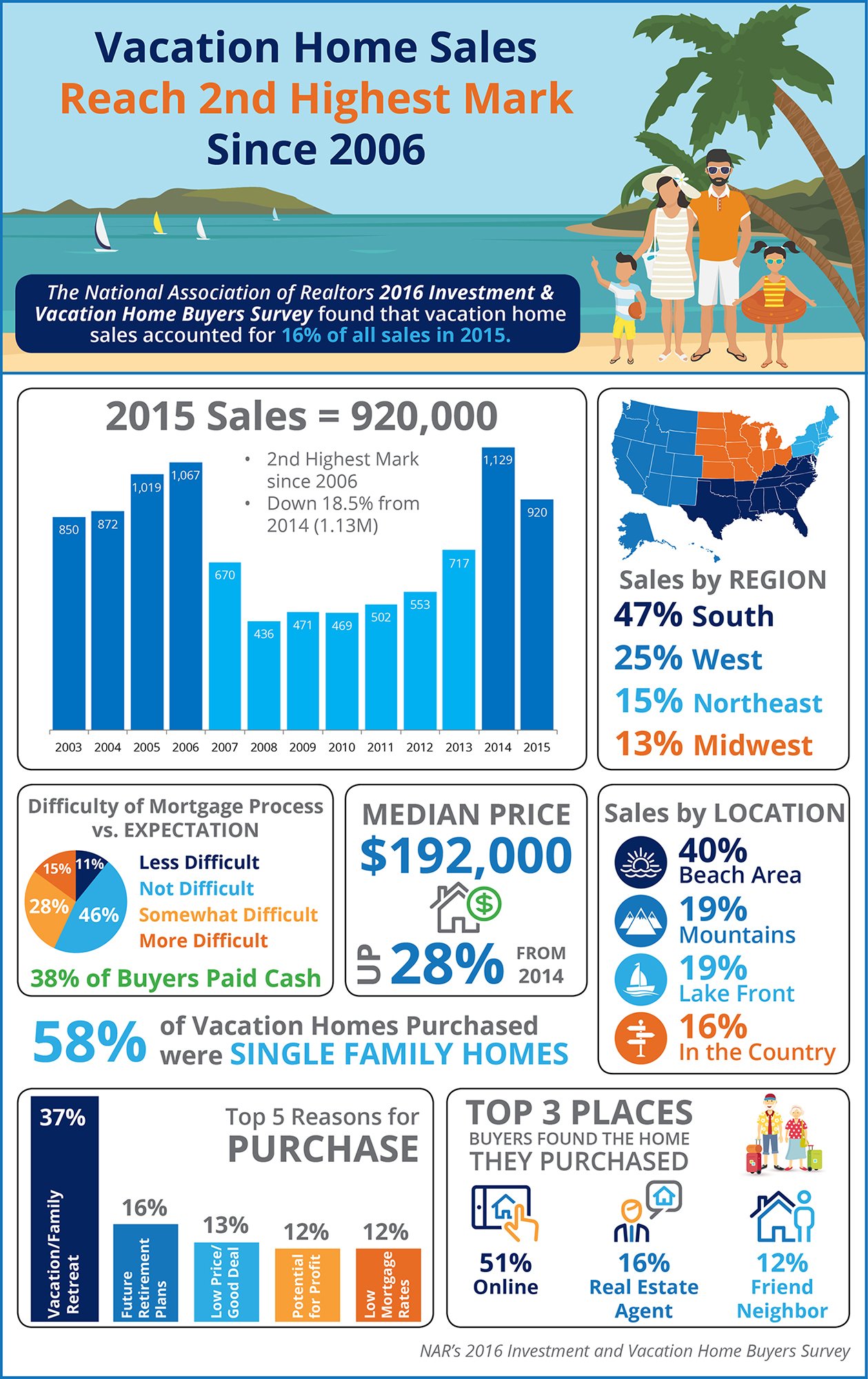 Some Highlights:
58% of vacation homes purchased were single family homes.
51% of vacation homes that were purchased were found online.
The median price of a vacation home is up 28% from 2014.
The National Association of Realtors recently released their 2016 Investment and Vacation Home Buyers Survey. The survey revealed many characteristics of both vacation home purchasers and investors. Today, we want to concentrate on the vacation real estate market.
Last week, the inaugural "Homebuyer Insights Report" was released by the Bank of America. The report revealed the reasons why consumers purchase homes and what their feelings are regarding homeownership.
According to the BMO Harris Bank Home Buying Report, 52% of Americans say they are likely to buy a home in the next five years. Americans surveyed for the report said that they would be willing to pay an average of $296,000 for a home and would average a 21% down payment. The report also included other interesting revelations.
In a study conducted by Builder.com, researchers determined that nationwide, it would take "nearly eight years" for a first-time buyer to save enough for a down payment on their dream home.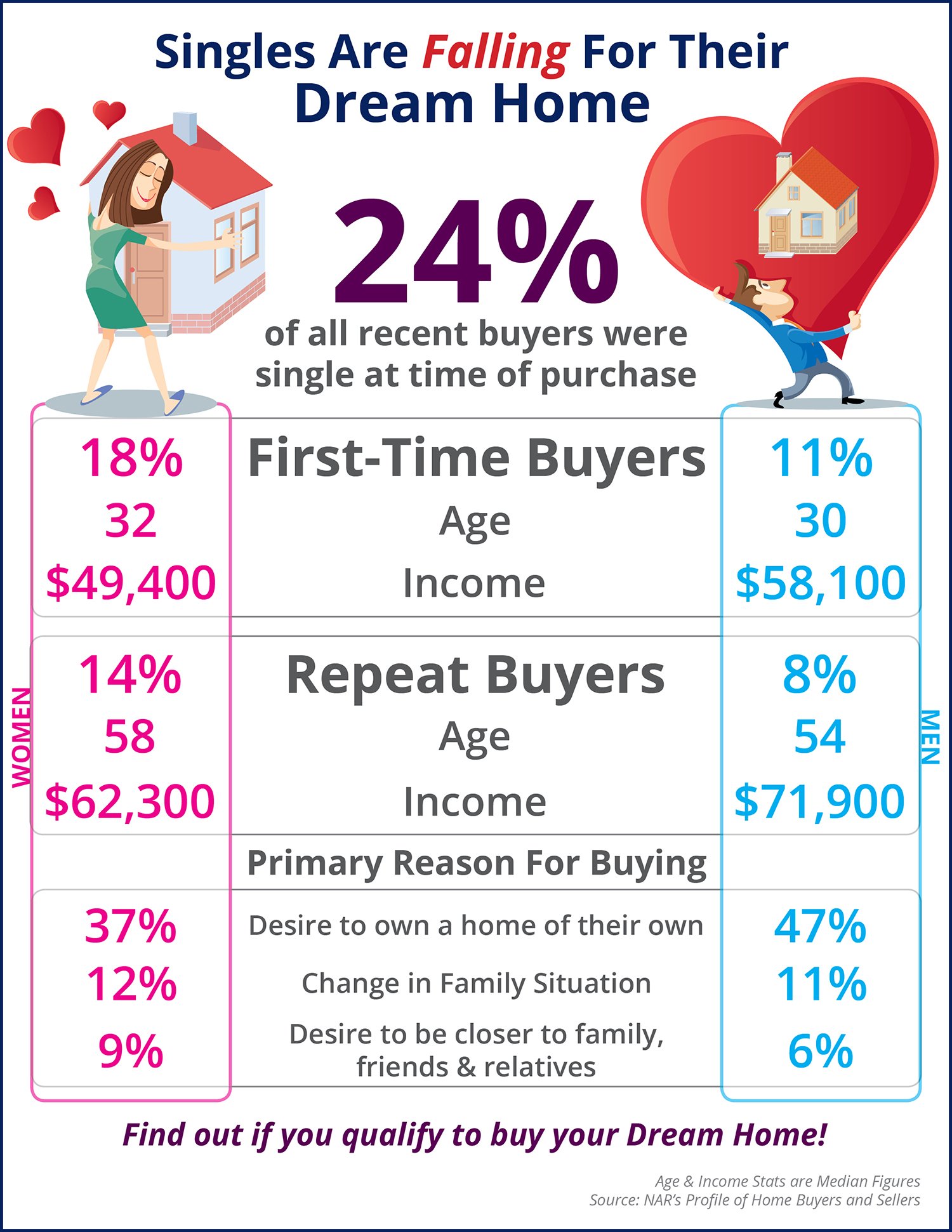 Some Highlights:
24% of all recent home buyers were single at the time of purchase.
47% of single men cite the desire to own a home of their own as the primary reason to buy.
18% of first-time buyers were single women.
How Housing Matters is a joint project of the Urban Land Institute and the MacArthur Foundation. It is "an online resource for the most rigorous research and practical information on how a quality, stable, affordable home in a vibrant community contributes to individual and community success".
A few weeks ago, Jonathan Smoke, the Chief Economist at realtor.com, exclaimed: "All indicators point to this spring being the busiest since 2006."
There are some renters that have not yet purchased a home because they are uncomfortable taking on the obligation of a mortgage. Everyone should realize that, unless you are living with your parents rent free, you are paying a mortgage - either your mortgage or your landlord's.
Now that the housing market has stabilized, more and more homeowners are considering moving up to the home they have always dreamed of. Prices are still below those of a few years ago and interest rates have stayed near historic lows.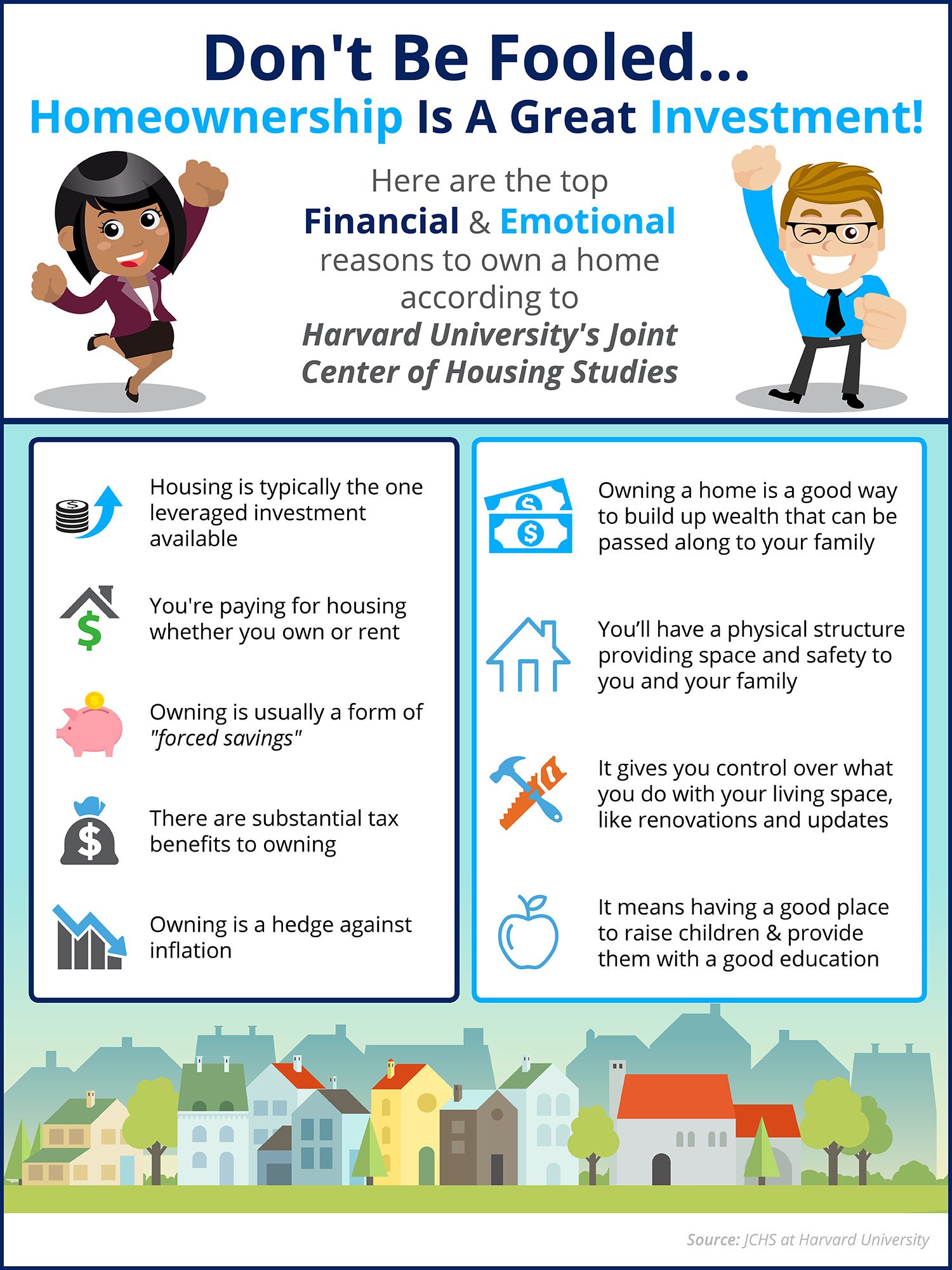 Some Highlights:
Harvard University's Joint Center of Housing Studies recently released the top financial & emotional reasons to own a home.
Owning is a good way to build up wealth that can be passed along to your family as it is usually a form of "forced savings."
Whether you rent or own, you are paying a mortgage. Yours when you own, your landlord's when you rent.