There are some industry pundits claiming that residential home values have risen too quickly and that current levels are on the verge of another housing bubble. It is easy to see how this thinking has taken form if we look at a graph of home prices from 2000 to today.
We are often asked why there is so much paperwork mandated by the bank for a mortgage loan application when buying a home today. It seems that the bank needs to know everything about us and requires three separate sources to validate each and every entry on the application form.
There are many benefits to homeownership. One of the top ones is being able to protect yourself from rising rents and lock in your housing cost for the life of your mortgage.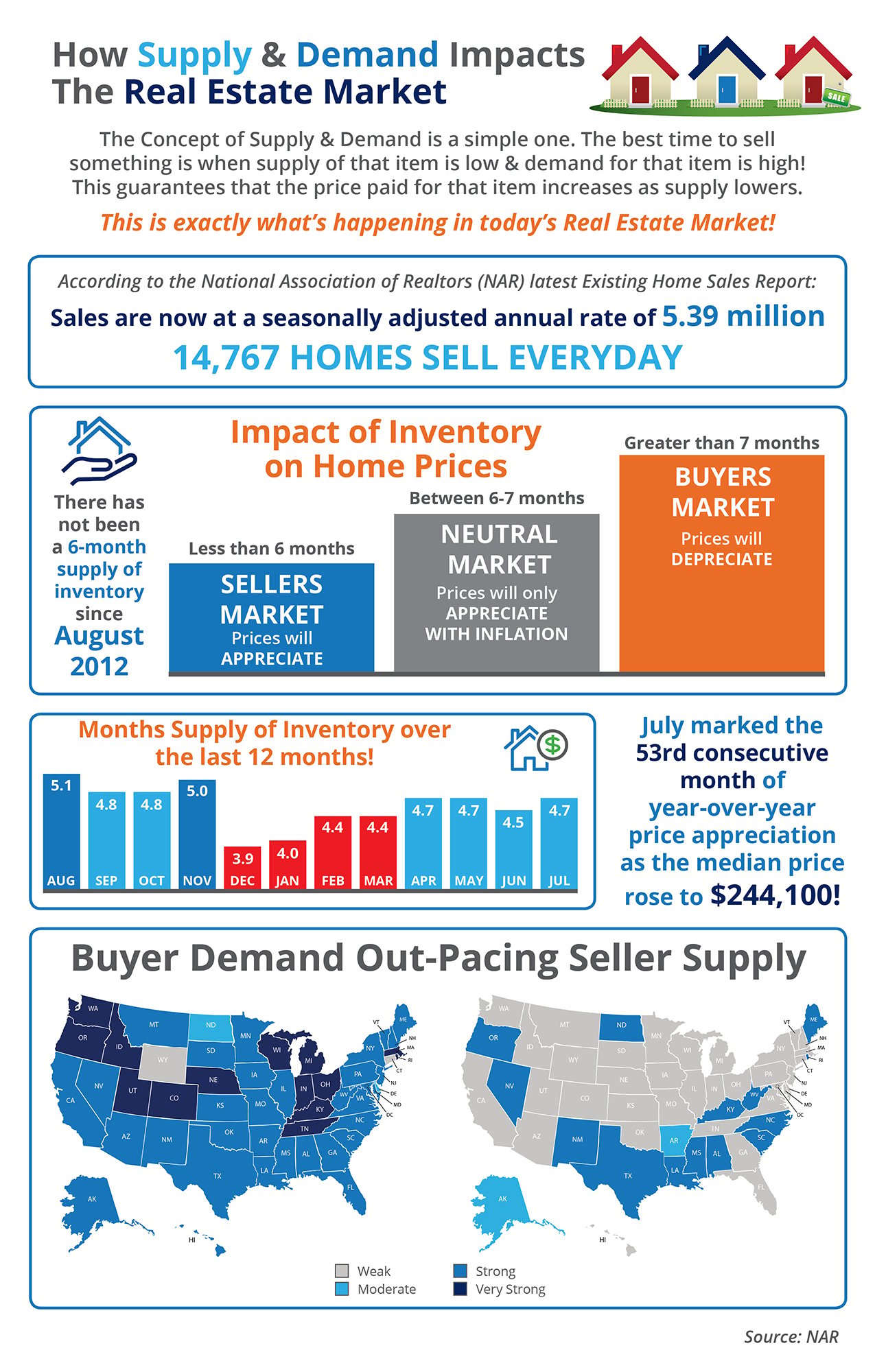 Some Highlights:
The concept of Supply & Demand is a simple one. The best time to sell something is when supply of that item is low & demand for that item is high!
Anything under a 6-month supply is a Seller's Market!
There has not been a 6-months inventory supply since August 2012!
Buyer Demand continues to outpace Seller Supply!
Some industry pundits are saying that the housing market may be heading for a slowdown. One of the data points they use is the falling numbers of the Housing Affordability Index, as reported by the National Association of Realtors (NAR).
Many experts have been calling upon home builders to ramp up construction to help with the lack of existing inventory for sale. For the past two months, new home sales have surged, with July's total coming in at the highest since October 2007.
Fannie Mae's "What do consumers know about the Mortgage Qualification Criteria?" Study revealed that Americans are misinformed about what is required to qualify for a mortgage when purchasing a home.
There are some people that have not purchased a home because they are uncomfortable taking on the obligation of a mortgage. Everyone should realize that, unless you are living with your parents rent free, you are paying a mortgage - either yours or your landlord's.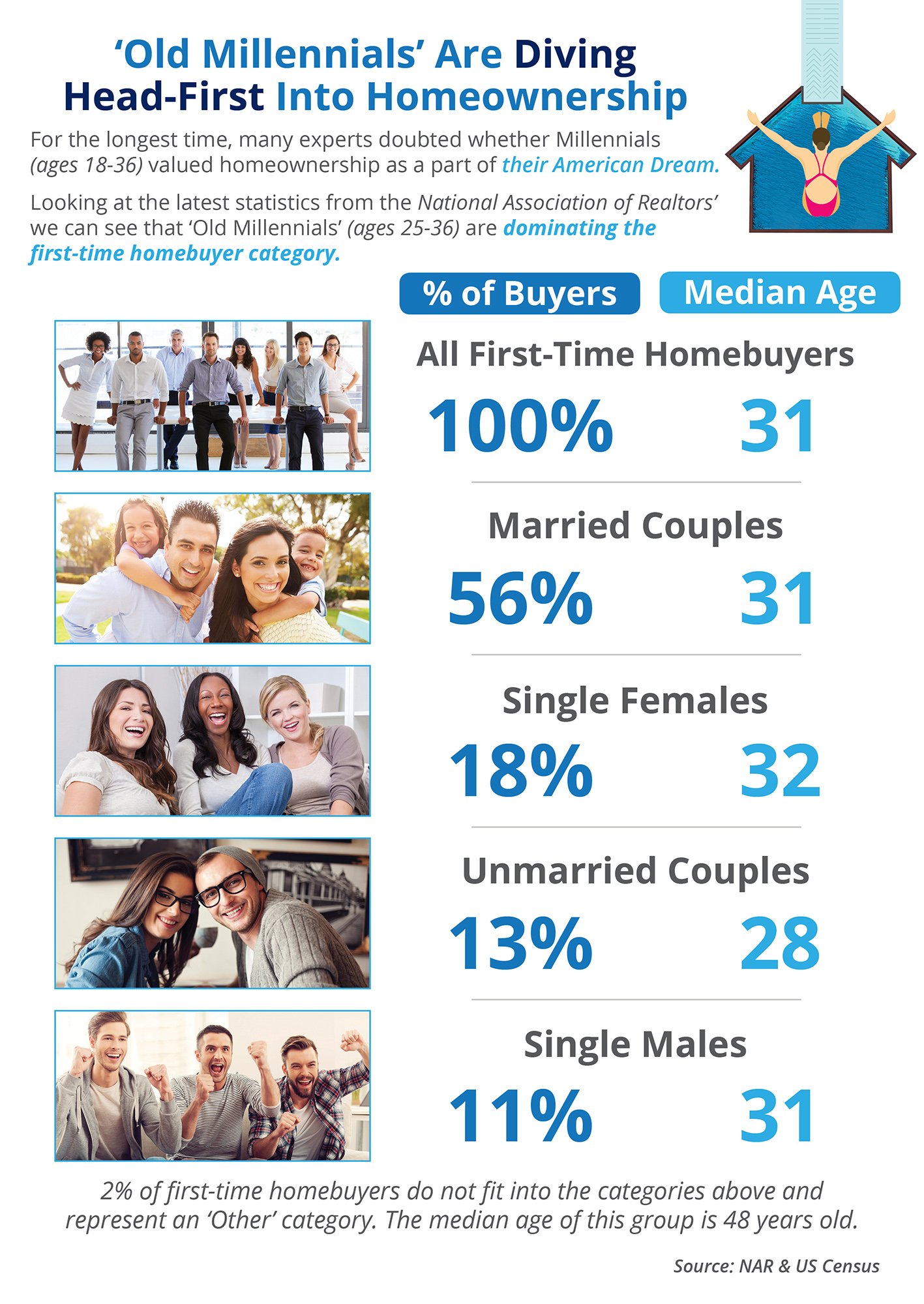 Some Highlights:
'Old Millennials' are defined as 25-36 year olds according to the US Census Bureau.
According to NAR's latest Profile of Home Buyers & Sellers, the median age of all first-time home buyers is 31 years old.
More and more 'Old Millennials' are realizing that homeownership is within their reach now!
Recent research by realtor.com examined certain red flags that caused the housing crisis in 2005, and then compared them to today's real estate market. Today, we want to concentrate on four of those red flags.
Have you ever been flipping through the channels, only to find yourself glued to the couch in an HGTV 'show hole'*? We've all been there… watching entire seasons of "Love it or List it," "Fixer Upper," "House Hunters," "Flip or Flop," "Property Brothers," and so many more, just in one sitting.
Yesterday, we shared the results of the latest Home Price Expectation Survey by Pulsenomics. One of the big takeaways from the survey is that over the next five years, home prices will appreciate 3.5% per year on average, and cumulatively will grow by around 18%.
Today, many real estate conversations center on housing prices and where they may be headed. That is why we like the Home Price Expectation Survey.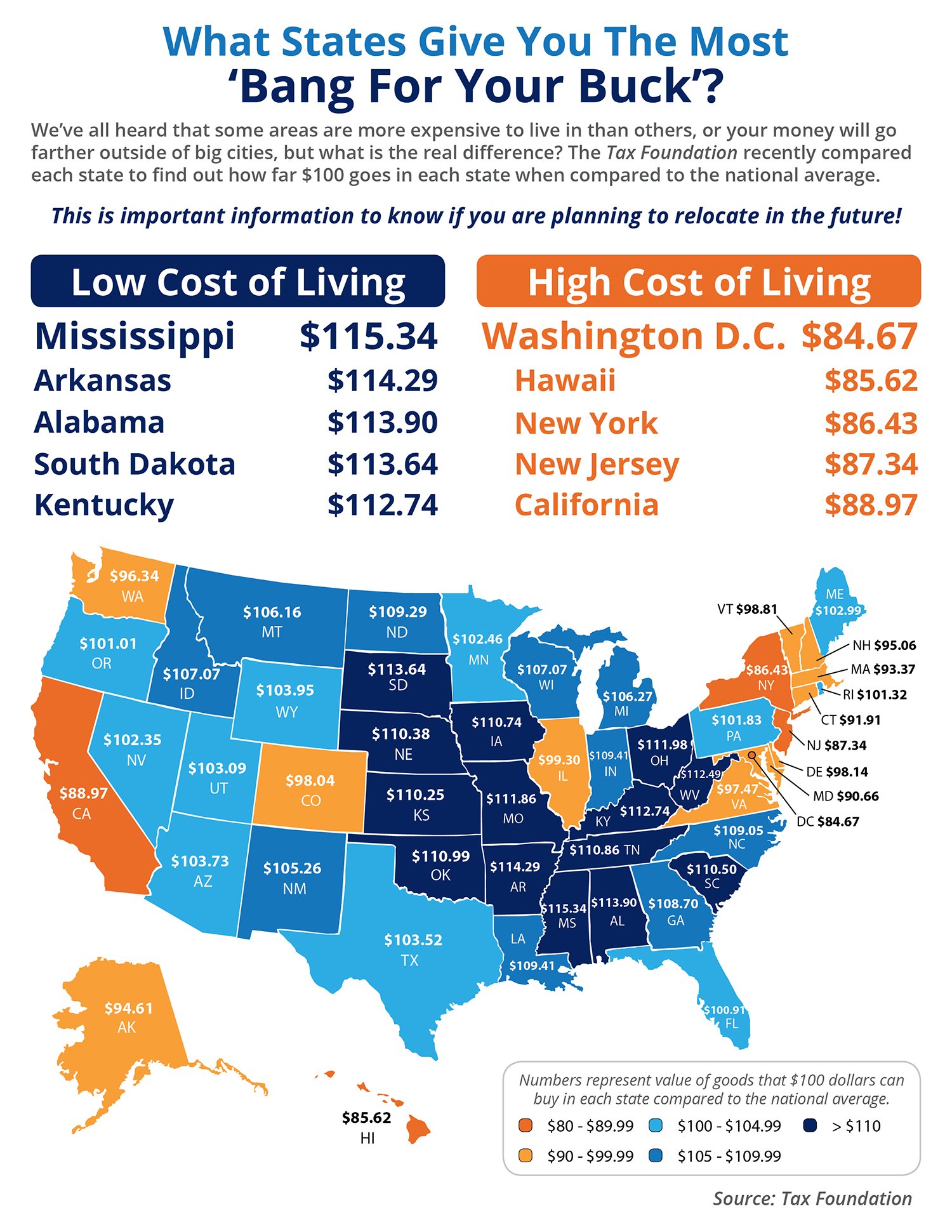 Some Highlights:
Thinking of moving across the country? How far will your money take you?
The majority of states in the Midwest and South offer a lower cost of living compared to Northeast and Western states.
The 'Biggest Bang for your Buck' comes in Mississippi where, compared to the national average, you can actually purchase $115.34 worth of goods for $100.
In a recent post, CoreLogic looked at the correlation between stocks and the sales of upper-end properties ($1 Million+ sales price). The report revealed:
This housing market has many people talking about home values; where they are and where they are headed. It's also interesting to look back and see how home prices compare to values prior to the housing crisis.
The National Association of Realtors' most recent Existing Home Sales Report revealed that home sales were up rather dramatically over last year in five of the six price ranges they measure.
In the latest Rent vs. Buy Report from Trulia, they explained that homeownership remains cheaper than renting with a traditional 30-year fixed rate mortgage in the 100 largest metro areas in the United States.

Some Highlights:
Interest rates have come a long way in the last 30 years.
The interest rate you secure directly impacts your monthly payment and the amount of house that you can afford if you plan to stay within a certain budget.
Interest rates are at their lowest in years… RIGHT NOW!
If buying your first home, or moving up to the home of your dreams is in your future, now may be the time to act!
Today, more and more sellers are stepping back, taking a look at the advice real estate professionals give them, and asking themselves whether they can trust that advice. And that is exactly what they should do.
According to the latest Census Bureau Report, sales of newly constructed homes soared to new heights in June to a seasonally adjusted rate of 592,000. This marks the highest annual rate in 8 years.
No matter what shape or size your living space is, the concept and feeling of home can mean different things to different people. Whether it's a certain scent or a favorite chair, the emotional reasons why we choose to buy our own home are, more often than not, the more powerful or compelling ones.
Many people wonder whether they should hire a real estate professional to assist them in buying their dream home or if they should first try to go it on their own. In today's market: you need an experienced professional!