There is no doubt that mortgage credit availability is expanding, meaning it is easier to finance a home today than it was last year. However, the mortgage market is still much tighter than it was prior to the housing boom and bust experienced between 2003 - 2006.
Mortgage interest rates, as reported by Freddie Mac, have increased over the last several weeks. Along with Freddie Mac, Fannie Mae, the Mortgage Bankers Association and the National Association of Realtors are all calling for mortgage rates to continue to rise over the next four quarters.
Whether you are buying or selling a home, it can be quite an adventurous journey; you need an experienced Real Estate Professional to lead you to your ultimate goal. In this world of instant gratification and internet searches, many sellers think that they can For Sale by Owner or FSBO.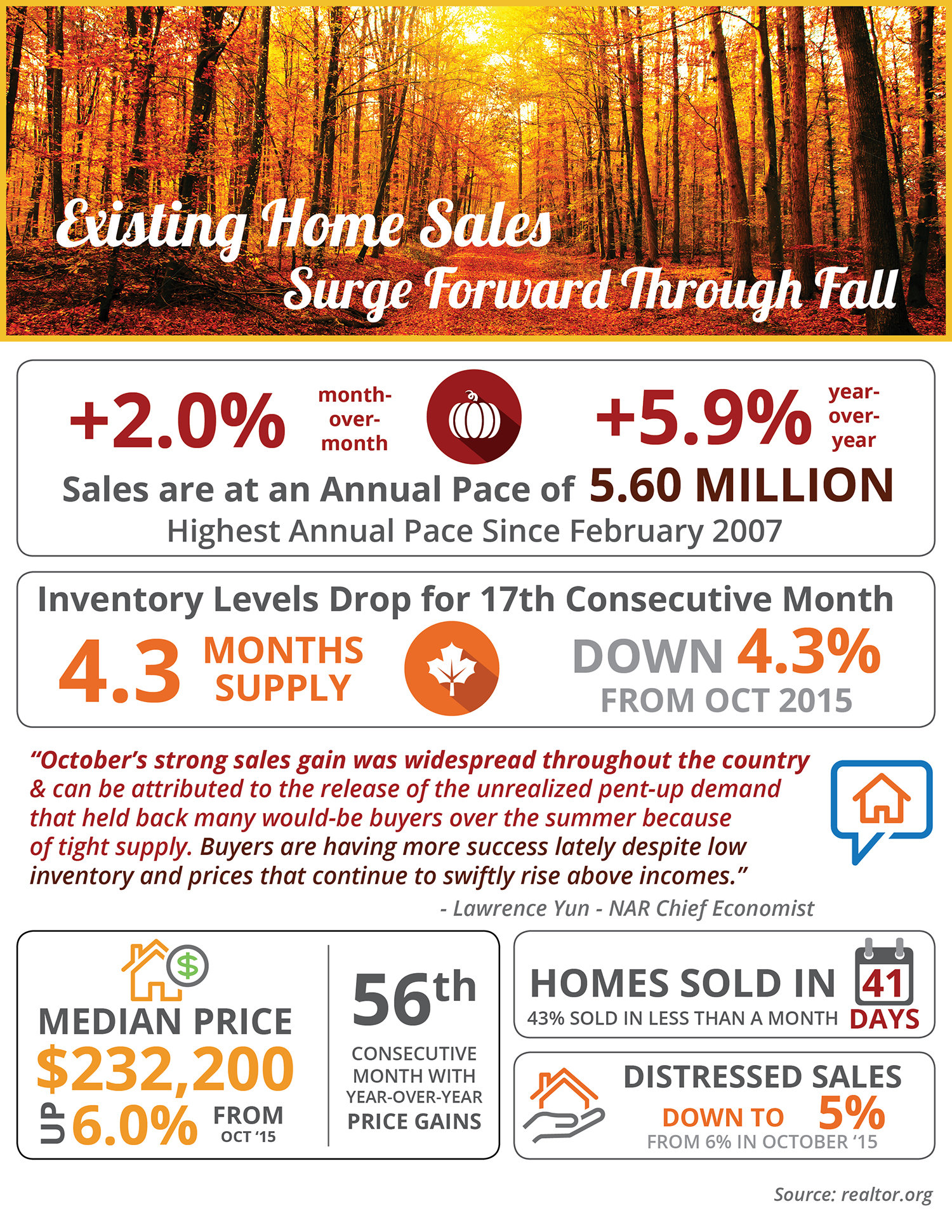 Some Highlights:
The National Association of Realtors (NAR) recently released their latest Existing Home Sales Report.
First-time homebuyers made up 33% of all sales in October.
Homes are selling quickly with 43% of homes on the market for less than a month.
A limited supply continues to drive up prices for the 56th consecutive month.
Have a Great Holiday!
If you are planning on listing your home for sale, make sure that you don't overlook the condition of your kitchen. A recent article on realtor.com listed "7 Signs Your Kitchen Is Way Overdue for a Renovation," in which they warned:
According to Freddie Mac's latest Primary Mortgage Market Survey, the 30-year fixed rate mortgage interest rate jumped up to 3.94% last week. Interest rates had been hovering around 3.5% since June, and many are wondering why there has been such a significant increase so quickly.
People across the country are beginning to think about what their life will look like next year. It happens every fall; we ponder whether we should relocate to a different part of the country to find better year-round weather, or perhaps move across the state for better job opportunities.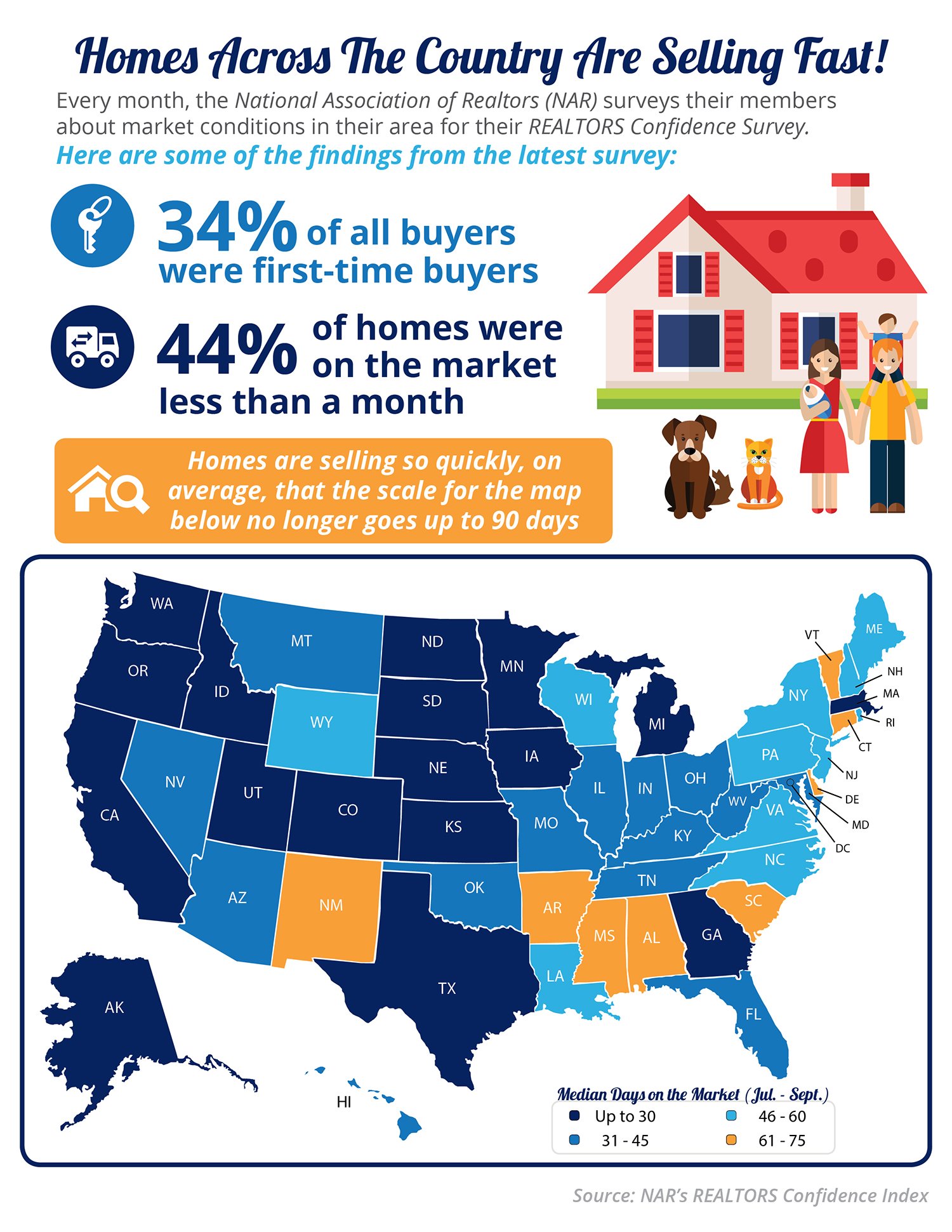 Some Highlights:
The National Association of REALTORS® surveyed their members for the release of their Confidence Index.
The REALTORS® Confidence Index is a key indicator of housing market strength based on a monthly survey sent to over 50,000 real estate practitioners. Practitioners are asked about their expectations for home sales, prices and market conditions.
Homes sold in 60 days or less in 42 out of 50 states, and Washington D.C.
Homes sold in 30 days or less in 17 states.
Multigenerational homes are coming back in a big way! In the 1950s, about 21%, or 32.2 million Americans shared a roof with their grown children or parents.
When it comes to buying a home, whether it is your first time or your fifth, it is always important to know all the facts. With the large number of mortgage programs available that allow buyers to purchase a home with a down payment below 20%, you can never have Too Much Information (TMI) about Private Mortgage Insurance (PMI).
The housing crisis is finally in the rearview mirror as the real estate market moves down the road to a complete recovery. Home values are up, home sales are up, and distressed sales (foreclosures & short sales) are at their lowest mark in over 8 years.
Every year at this time, many homeowners decide to wait until after the holidays to put their homes on the market for the first time, while others who already have their homes on the market decide to take them off until after the holidays. Here are six great reasons not to wait: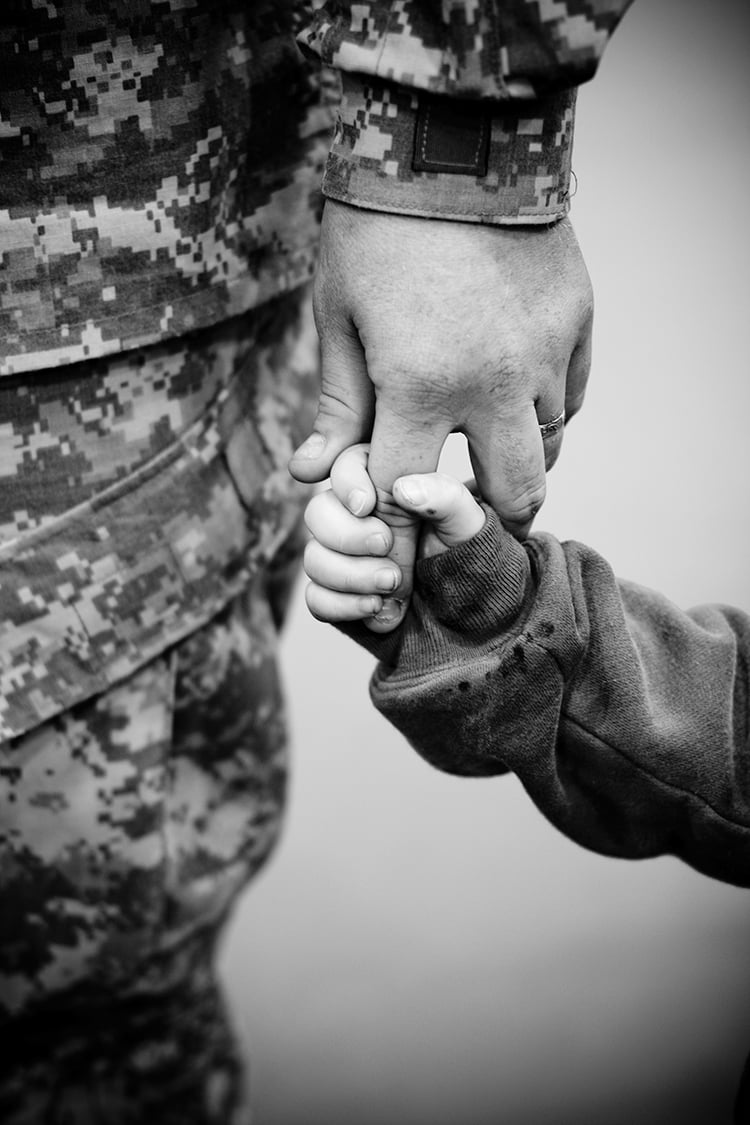 Thank you for your service!
From a purely economic perspective, this is one of the best times in American history to buy a home. Black Night Financial Services discusses this in their most recent Monthly Mortgage Monitor.
The availability of mortgage credit is not at the same level that it was during the boom in housing (2005), and that's good news.
There are many people sitting on the sidelines trying to decide if they should purchase a home or sign a rental lease. Some might wonder if it makes sense to purchase a house before they are married and have a family.
We all realize that the best time to sell anything is when demand is high and the supply of that item is limited. The last two major reports issued by the National Association of Realtors (NAR) revealed information that suggests that now continues to be a great time to sell your house.

Every Hour in the US Housing Market:
633 Homes Sell
253 Homes Regain Positive Equity
Median Home Values Go Up $1.43
According to the Census Bureau, millennials have overtaken baby boomers as the largest generation in U.S. History. Millennials, or America's youth born between 1982-2000, now represent more than one quarter of the nation's population, totaling 83.1 million.
The National Association of Realtors (NAR) keeps historic data on many aspects of homeownership. One of the data points that has changed dramatically is the median tenure of a family in a home.
Are you thinking of buying a home? Are you dreading having to walk through strangers' houses? Are you concerned about getting the paperwork correct? Hiring a professional real estate agent can take away most of the challenges of buying. A great agent is always worth more than the commission they charge, just like a great doctor or great accountant.