Some Highlights:
As we usher in the new year, one thing is for certain… if you plan to buy or sell a house this year, you need a real estate professional on your team!
There are many benefits to using a local professional!
Pick a pro who knows your local market and can help you navigate the housing market!
As we are about to bring in the New Year, families across the country will be deciding if this is the year that they will sell their current house and move into their dream home. Many will decide that it is smarter to wait until the spring "buyer's market" to list their house. In the past, that might have made sense. However, this winter is not like recent years.
When it comes to buying a home, whether you are a rookie homebuyer or have gone through the process many times, having a local real estate expert who is well versed in the neighborhood you are looking to move into, as well as the trends of that area, should be your goal.
Every three years, the Federal Reserve conducts a Survey of Consumer Finances in which they collect data across all economic and social groups. The latest survey, which includes data from 2010-2013, reports that a homeowner's net worth is 36 times greater than that of a renter ($194,500 vs. $5,400).
In today's market, with home prices rising and a lack of inventory, some homeowners may consider trying to sell their home on their own, known in the industry as a For Sale by Owner (FSBO). There are several reasons why this might not be a good idea for the vast majority of sellers.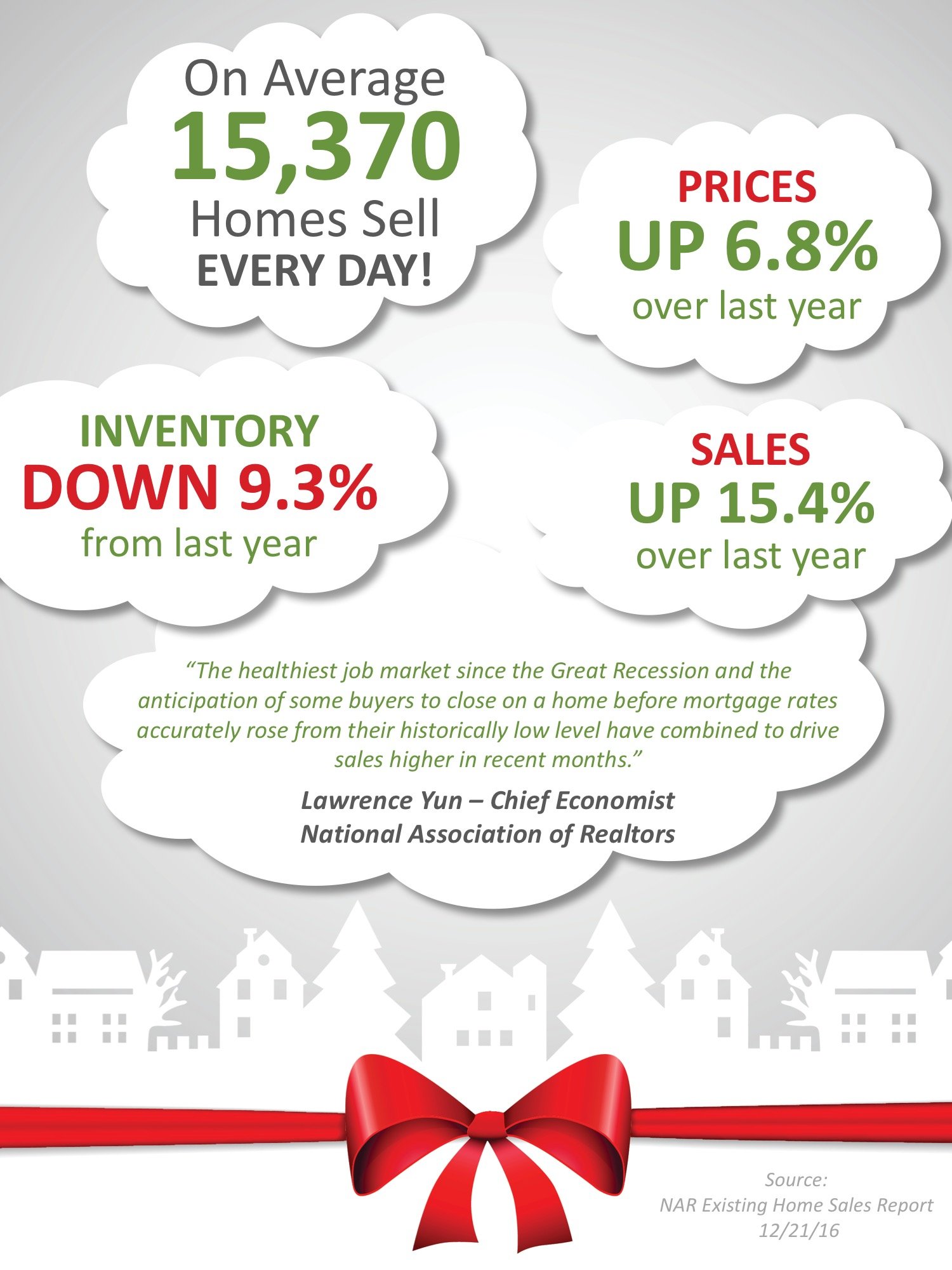 Some Highlights:
November's Existing Home Sales report revealed that sales are now at an annual pace of 5.61 million which is "now the highest since February 2007 (5.79 million) and is 15.4% higher than a year ago (4.86 million)."
Total housing inventory (or the inventory of homes for sale) fell 8.0% from last month and is now 9.3% lower than November 2015.
Inventory has dropped year-over-year for the last 18 months.
The median price for all home sales in November was $234,900, up 6.8% from last year and marks the 57th consecutive month of year-over-year gains.
You may have heard that the Federal Reserve raised rates last week… But what does that mean if you are looking to buy a home in the near future?
According to a recent analysis by CoreLogic, Millennial renters (aged 20-34) who have student loan debt also have higher credit scores than those who do not have student loans.
There are some renters who have not yet purchased a home because they are uncomfortable taking on the obligation of a mortgage. Everyone should realize that, unless you are living with your parents rent free, you are paying a mortgage - either yours or your landlord's.
Every homeowner wants to make sure they get the best price when selling their home. But how do you guarantee that you receive maximum value for your house? Here are two keys to ensuring you get the highest price possible.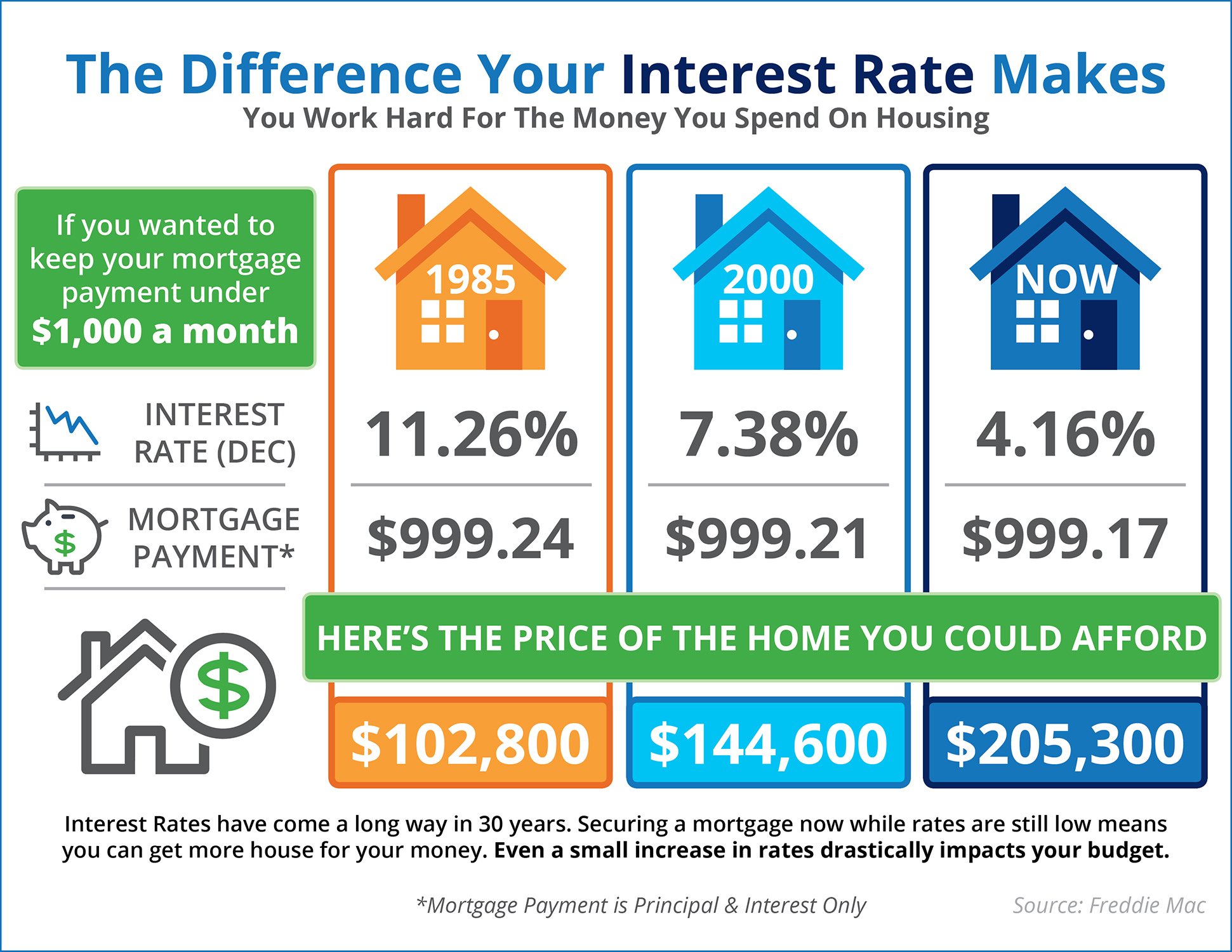 Some Highlights:
Over the last 30 years, interest rates have fluctuated greatly with rates in the double digits in the 1980s, all the way down to the near 4% we are experiencing now.
Your purchasing power is greatly impacted by the interest rate you secure. Act now before rates go up!
If you are one of the many homeowners who is debating taking your home off the market for the next few weeks, don't! You will miss the great opportunity you have right now!
The price of any item (including residential real estate) is determined by 'supply and demand'. If many people are looking to buy an item and the supply of that item is limited, the price of that item increases.
Over the next five years, home prices are expected to appreciate 3.24% per year on average and to grow by 21.4% cumulatively, according to Pulsenomics' most recent Home Price Expectation Survey.
Today, many real estate conversations center on housing prices and where they may be headed. That is why we like the Home Price Expectation Survey.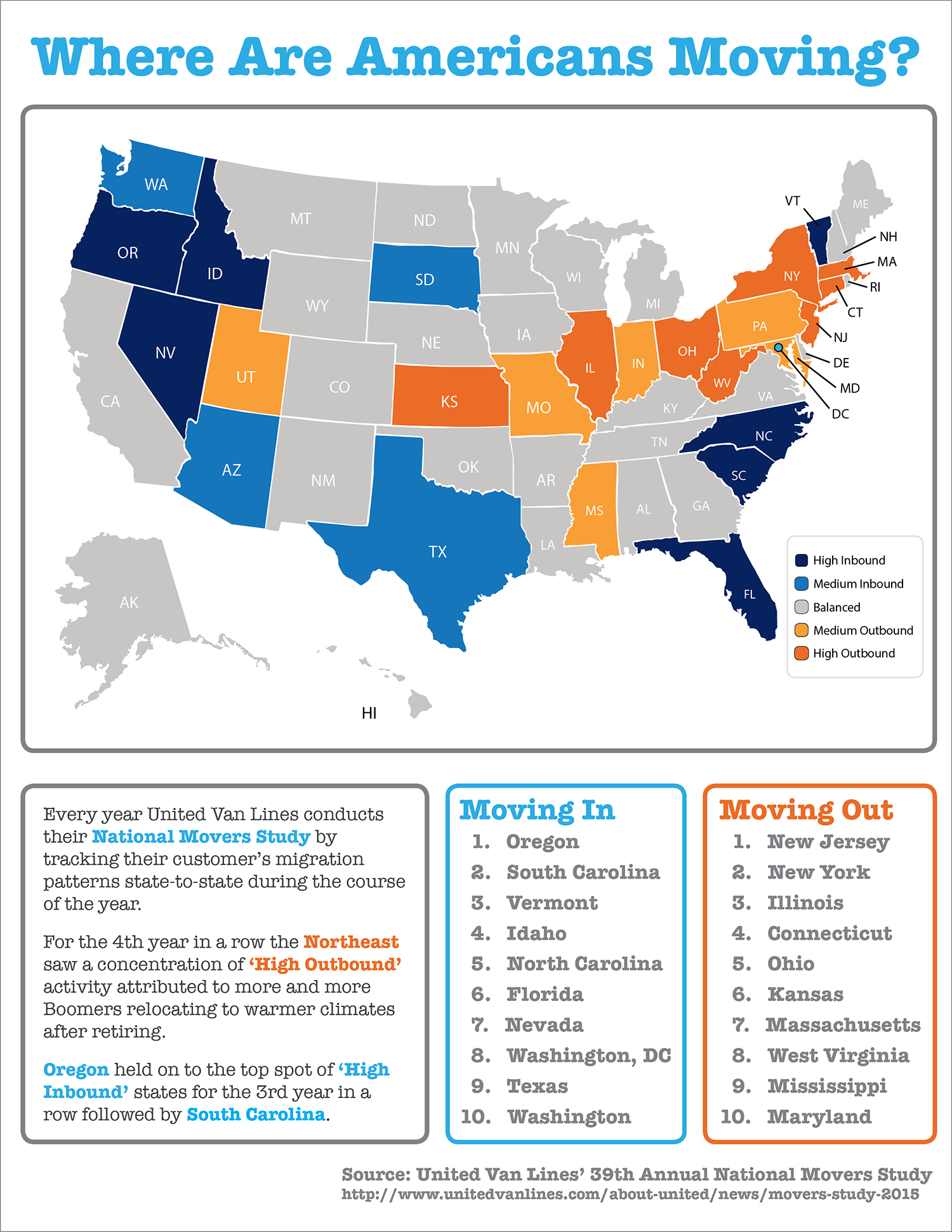 Some Highlights:
For the 4th year in a row, the Northeast saw a concentration of High Outbound activity.
Oregon held on to the top stop of High Inbound states for the 3rd year in a row.
Much of this Outbound activity can be attributed to Boomers relocating to warmer climates after retiring.
There are some who are calling for a decrease in home prices should mortgage interest rates begin to rise rapidly. Intuitively, this makes sense as the cost of a home is determined by the price of the home, plus the cost of financing that home.
A recent study of more than 7 million home sales over the past four years revealed that the season in which a home is listed may be able to shed some light on the likelihood that the home will sell for more than asking price, as well as how quickly the sale will close.
People often ask if now is a good time to buy a home. No one ever asks when a good time to rent is. However, we want to make certain that everyone understands that today is NOT a good time to rent.
As the temperature in many areas of the country starts to cool down, you might think that the housing market will do the same. This couldn't be further from the truth! Here are 4 reasons you should consider buying your dream home this winter instead of waiting for spring!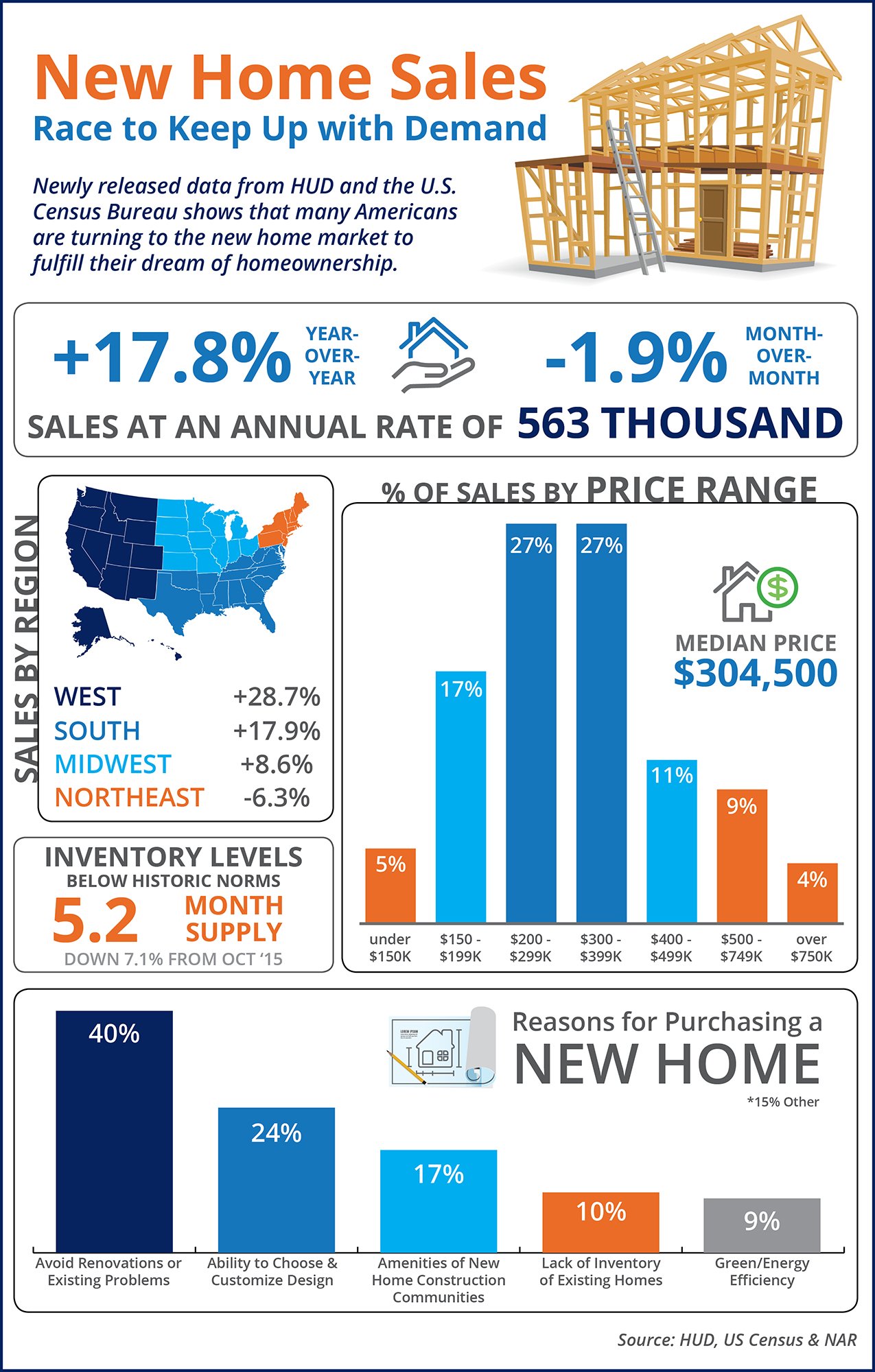 Some Highlights:
Many buyers who are searching for their dream homes are turning to new home construction after 10% of all new home buyers sighted a lack of inventory of existing homes as their reason for purchase.
The median home price decreased slightly from September's high of $314,100 to $304,500 in October.
The West saw the largest month over month jump in sales at 28.7%.
According to a recent report by Trulia, "buying is cheaper than renting in 100 of the largest metro areas by an average of 37.7%." That may have some thinking about buying a home instead of signing another lease extension, but does that make sense from a financial perspective?