The price of any item is determined by the supply of that item, as well as the market demand. The National Association of REALTORS (NAR) surveys "over 50,000 real estate practitioners about their expectations for home sales, prices and market conditions" for their monthly REALTORS Confidence Index.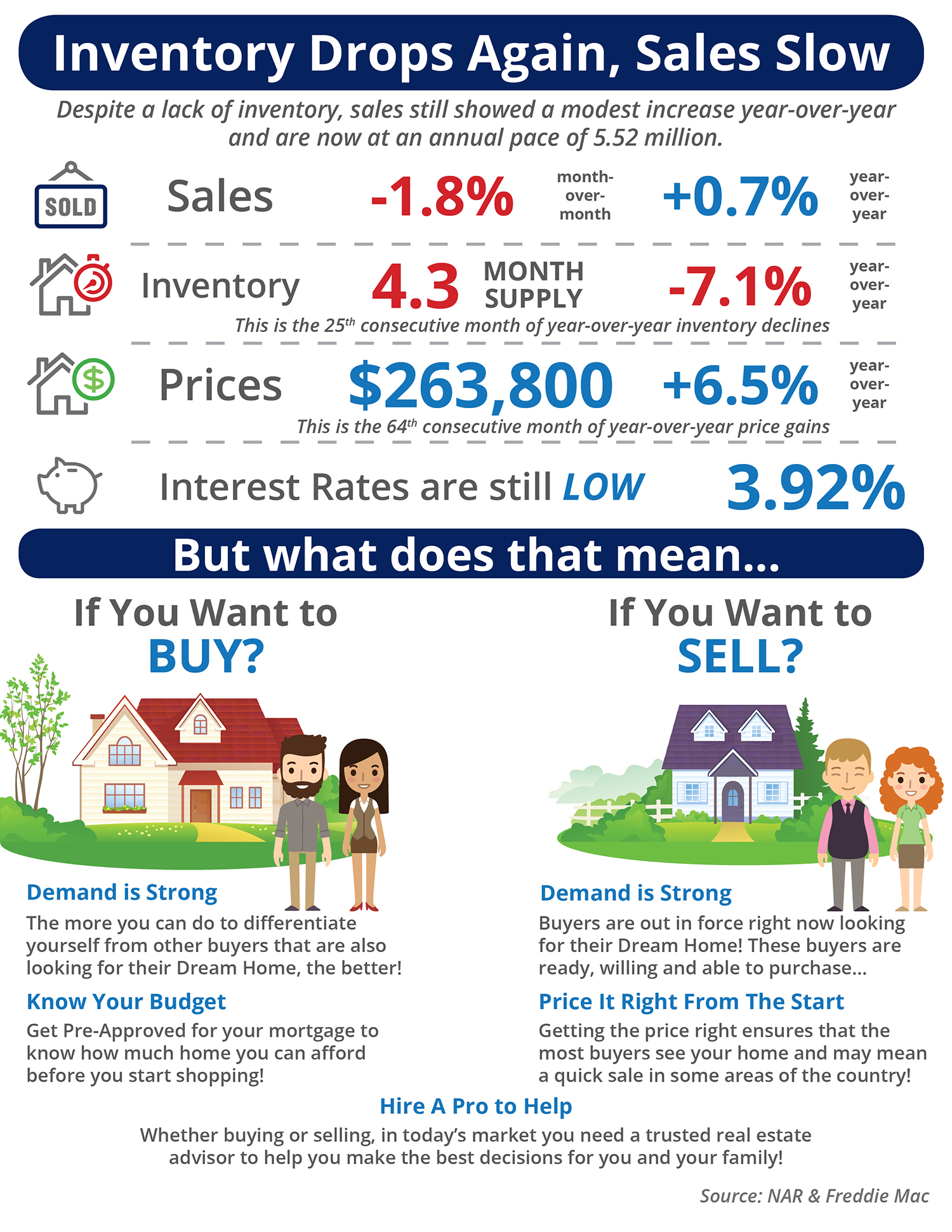 Highlights:
Existing Home Sales are now at an annual pace of 5.52 million.
Inventory of existing homes for sale dropped to a 4.3-month supply, marking the 25th month in a row of declines.
The median price of homes sold in June was $263,800. This is the 64th consecutive month of year-over-year price gains.
Some Highlights
According to Bankrate's latest Financial Security Index Poll, Americans who have money to set aside for the next 10 years would rather invest in real estate than any other type of investment. Bankrate asked Americans to answer the following question: "What is the best way to invest money you wouldn't need for 10 years or more?"
In today's highly competitive seller's market where there are more buyers than there are homes for them to buy, some sellers may feel like the ball is in their court.
Recently there has been a lot of talk about home prices and if they are accelerating too quickly. As we mentioned before, in some areas of the country, seller supply (homes for sale) cannot keep up with the number of buyers who are out looking for homes, which has caused prices to rise.
Every summer, families across the country decide if this will be the year they sell their current house and move into their dream home.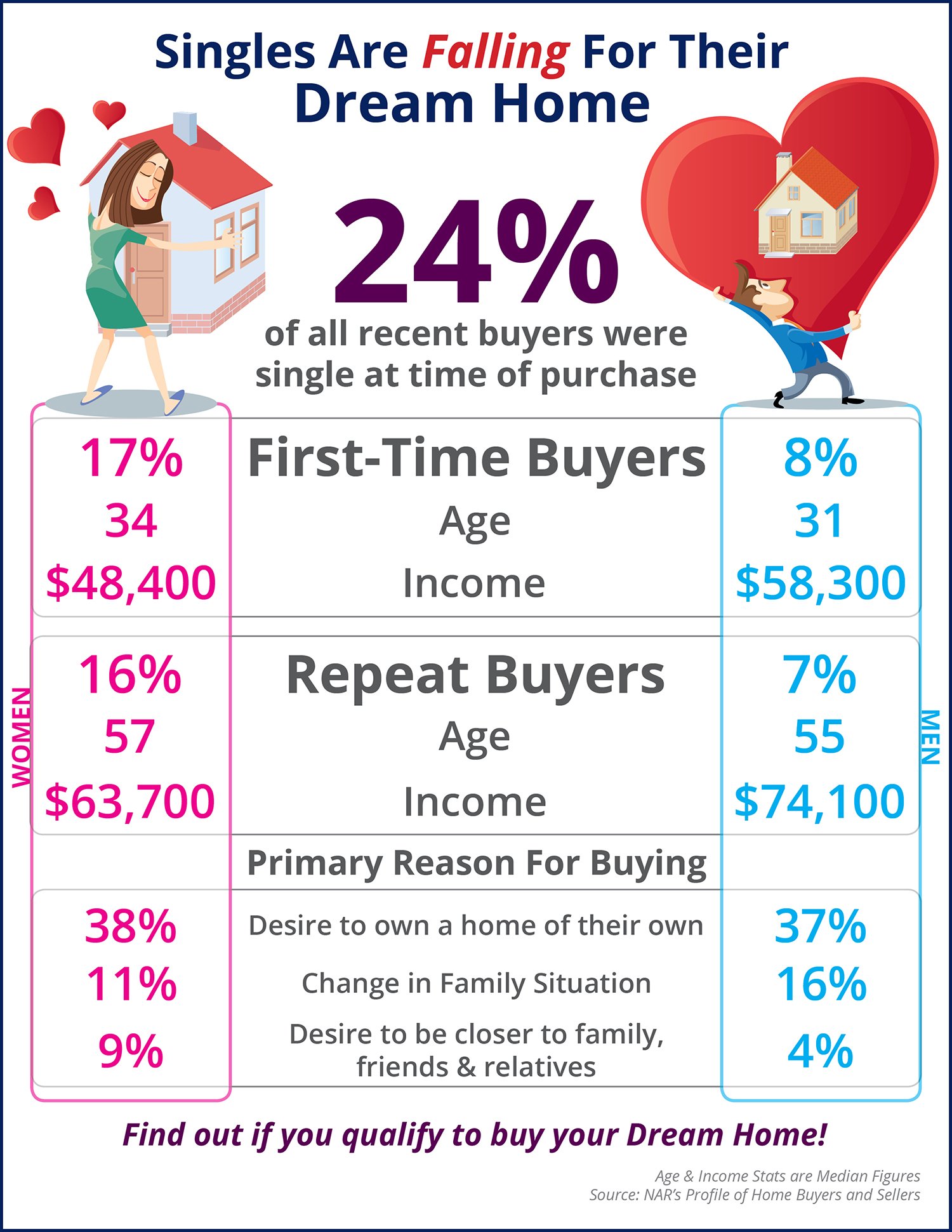 Some Highlights
According to NAR's Profile of Home Buyers & Sellers, the share of recent homebuyers who were single at the time of purchase held steady at 24% last year.
The percentage of first-time buyers who were single females rose to 17% (up from 16%), as the share of single men dropped from 11% to 8%.
The primary reason for buying a home amongst singles was the desire to own a home of their own (38% for women and 37% for men).
According to the National Association of Realtors®' 2017 National Housing Pulse Survey, 84% of Americans now believe that purchasing a home is a good financial decision. This is the highest percentage since 2007 – before the housing crisis. Those surveyed pointed out five major reasons why they believe homeownership is a good financial decision:
In today's highly competitive real estate market, where inventory levels are not keeping up with the constant stream of buyer demand, there are steps you can take to ensure you are most prepared for success when buying a home.
If you thought about selling your house this year, now more than ever may be the time to do it! The inventory of homes for sale is well below historic norms and buyer demand is skyrocketing. We were still in high school when we learned the concept of supply and demand: the best time to sell something is when supply of that item is low and demand for that item is high. That defines today's real estate market.
If you are debating purchasing a home right now, you are probably getting a lot of advice. Though your friends and family will have your best interests at heart, they may not be fully aware of your needs and what is currently happening in the real estate market.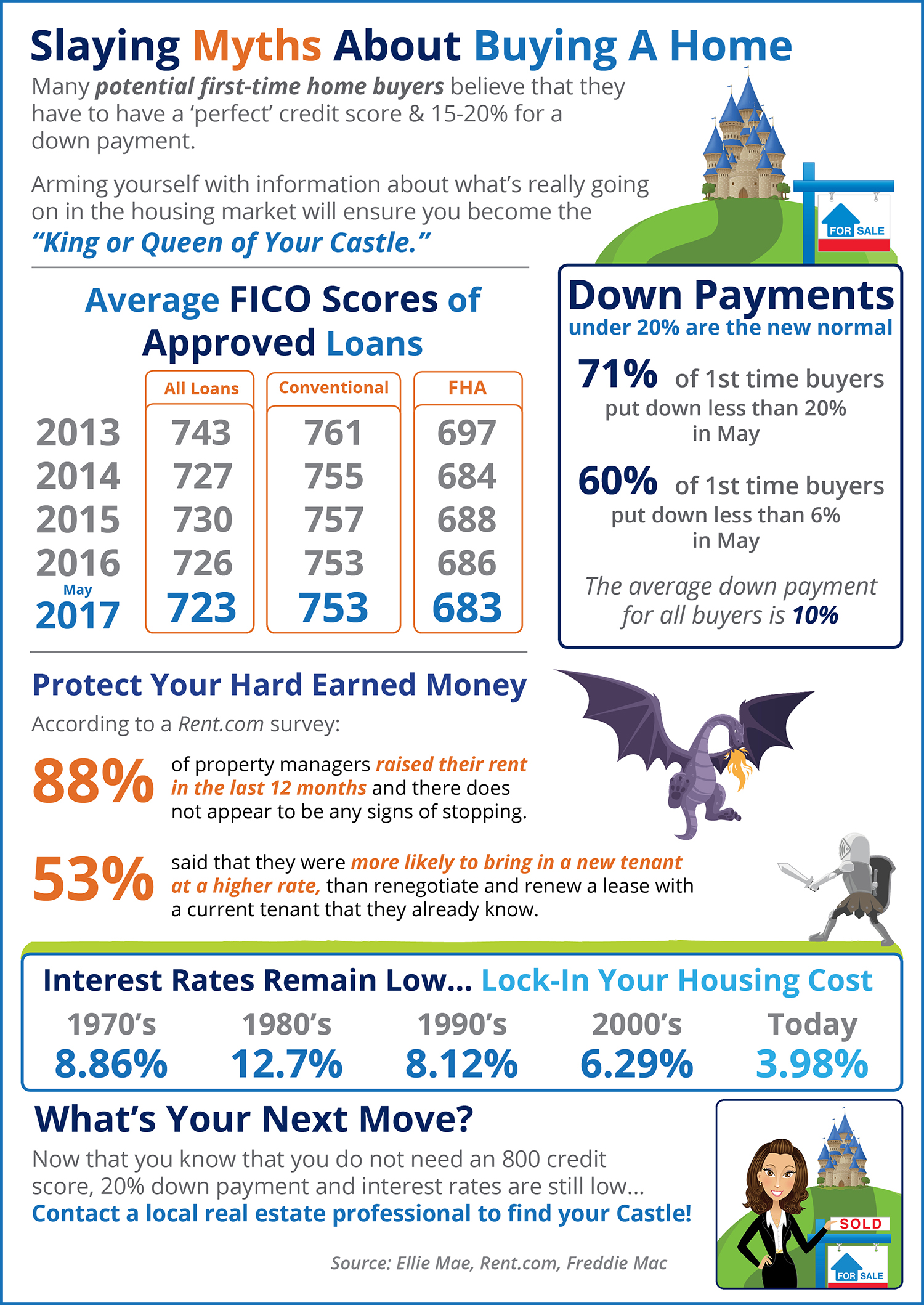 Some Highlights
Interest rates are still below historic numbers.
88% of property managers raised their rent in the last 12 months!
The credit score requirements for mortgage approval continue to fall.
Recently, Freddie Mac reported on the benefits of homeownership. According to their report, here are the five benefits that "should be at the top of everyone's list."
In today's housing market, where supply is very low and demand is very high, home values are increasing rapidly. Many experts are projecting that home values could appreciate by another 5%+ over the next twelve months. One major challenge in such a market is the bank appraisal.
According to Freddie Mac's latest Primary Mortgage Market Survey, interest rates for a 30-year fixed rate mortgage are currently at 3.96%, which is still near record lows in comparison to recent history!
In today's market, with home prices rising and a lack of inventory, some homeowners may consider trying to sell their homes on their own, known in the industry as a For Sale by Owner (FSBO). There are several reasons why this might not be a good idea for the vast majority of sellers.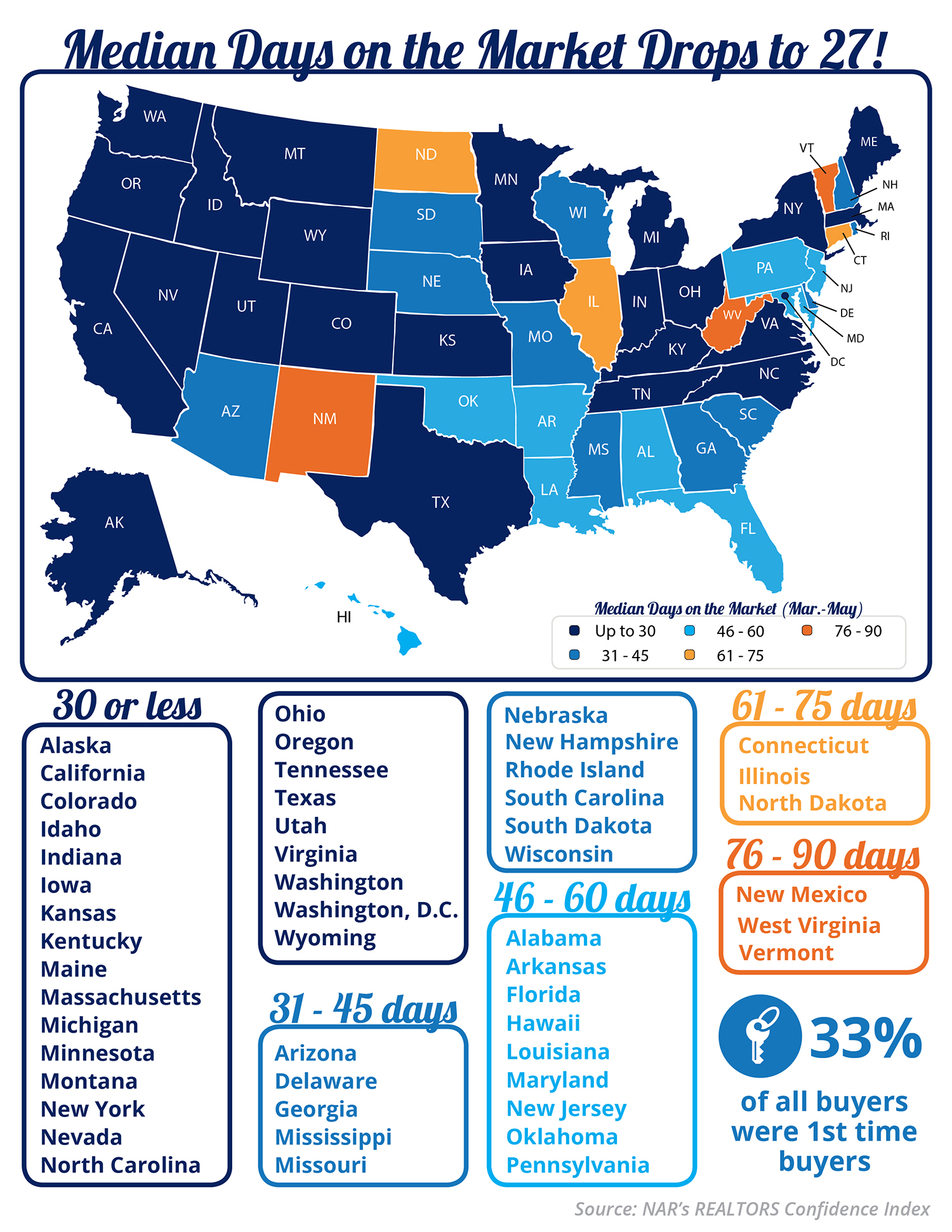 Some Highlights
The National Association of REALTORS® surveyed their members for their monthly Confidence Index.
The REALTORS® Confidence Index is a key indicator of housing market strength based on a monthly survey sent to over 50,000 real estate practitioners. Practitioners are asked about their expectations for home sales, prices and market conditions.
Homes sold in less than a month in 24 out of 50 states, and Washington D.C.
Homes typically went under contract in 27 days in May!
The Joint Center of Housing Studies (JCHS) at Harvard University recently released their 2017 State of the Nation's Housing Study, and a recent blog from JCHS revealed some of the more surprising aspects of the study.
Interest rates have hovered around 4% for the majority of 2017, which has given many buyers relief from rising home prices and has helped with affordability. Experts predict that rates will increase by the end of 2017 and will be about three-quarters of a percentage point higher, at 4.5%, by the end of 2018.
Forbes.com recently released the latest results of their American Dream Index, in which they measure "the prosperity of the middle class, and…examine which states best support the American Dream."
We all realize that the best time to sell anything is when demand is high and the supply of that item is limited. Two major reports issued by the National Association of Realtors (NAR) revealed information that suggests that now continues to be a great time to sell your house.