Whether you are a rookie homebuyer or have gone through the process many times, having a local real estate expert who is well versed in the neighborhood you are looking to move to, as well as the trends of that area, should be your goal while home shopping.
The National Association of Realtors (NAR) released the results of their latest Existing Home Sales Report which revealed that home sales declined 0.6% to a seasonally adjusted annual rate of 5.38 million in June from 5.41 million in May, and are 2.2% below a year ago. Some may look at these numbers and think that now is a bad time to sell their house, but in fact, the opposite is true.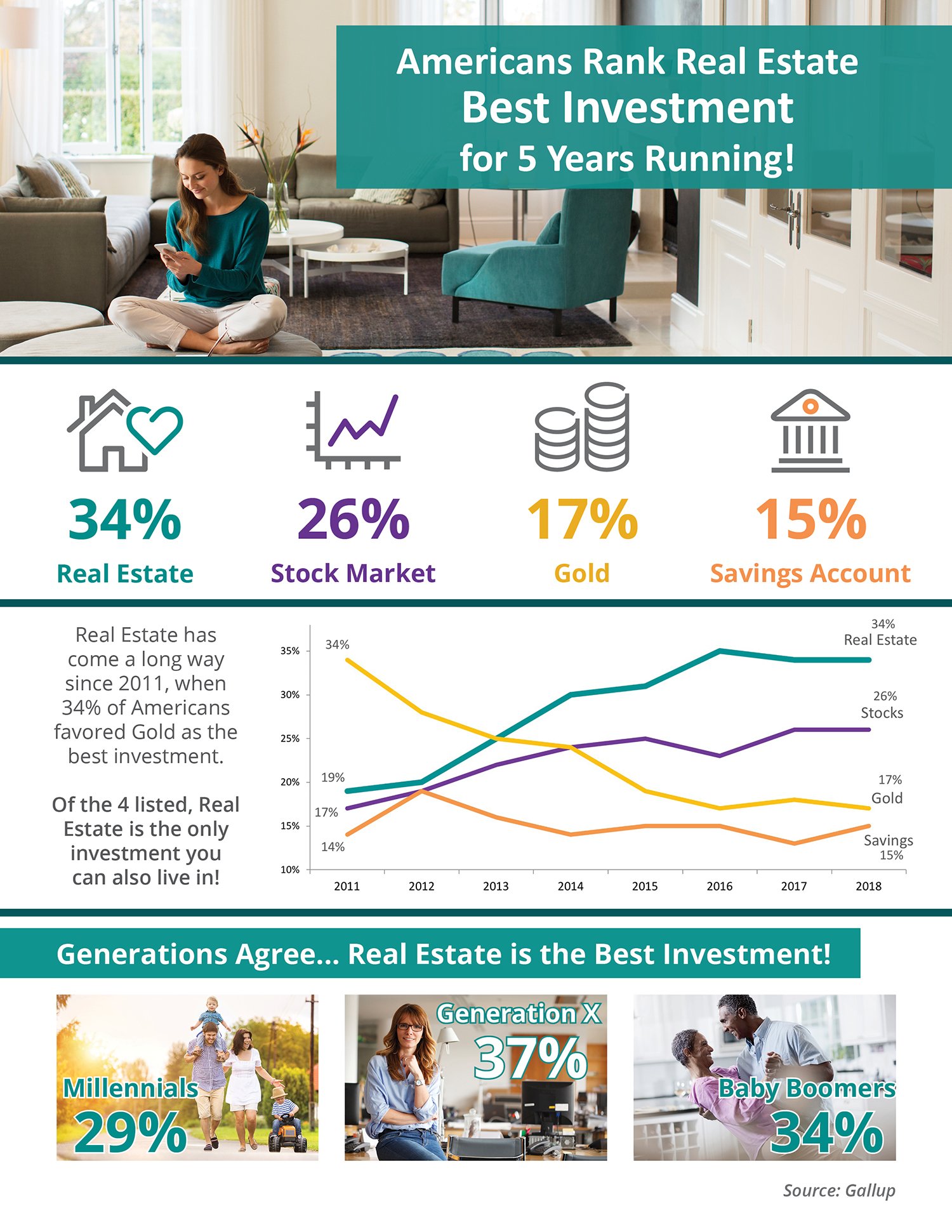 Some Highlights
Real estate has outranked stocks/mutual funds, gold, savings accounts/CDs, and bonds as the best long-term investment among Americans for the last 5 years!
The generations agree! Real estate is the best investment!
Generation X leads the way with 37% believing in real estate as the top investment.
With home prices continuing to appreciate above historic levels, some are concerned that we may be heading for another housing 'boom & bust.' It is important to remember, however, that today's market is quite different than the bubble market of twelve years ago.
As more and more baby boomers enter retirement age, the question of whether or not to sell their homes and move will become a hot topic. In today's housing market climate, with low available inventory in the starter and trade-up home categories, it makes sense to evaluate your home's ability to adapt to your needs in retirement.
Every homeowner wants to make sure that they maximize their financial reward when selling their home, but how do you guarantee that you receive the maximum value for your house?
As the real estate market continues to move down the road to a complete recovery, we see home values and home sales increasing while distressed sales (foreclosures and short sales) continue to fall to their lowest points in years. There is no doubt that the housing market will continue to strengthen throughout 2018.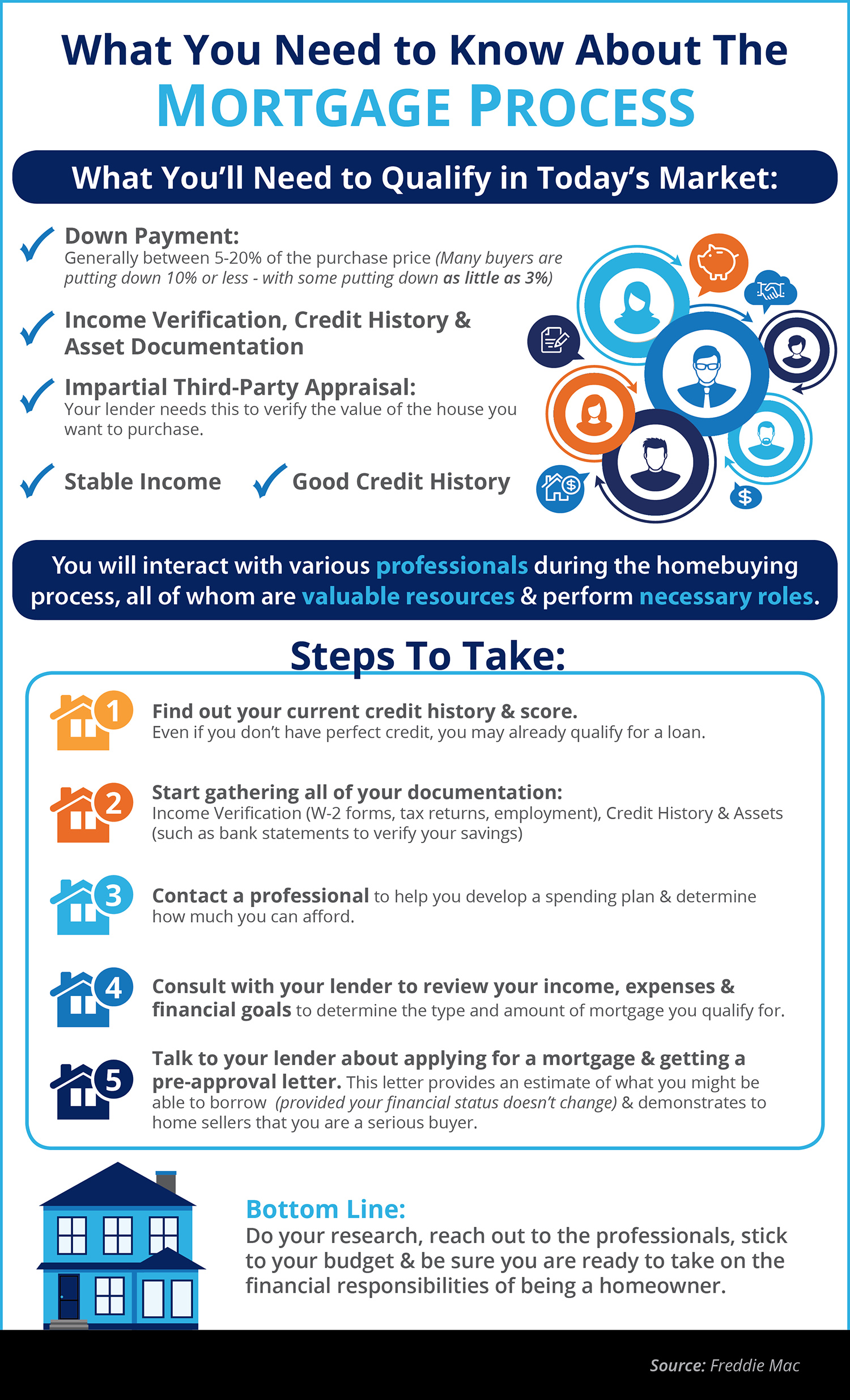 Some Highlights
Many buyers are purchasing a home with a down payment as little as 3%.
You may already qualify for a loan, even if you don't have perfect credit.
Take advantage of the knowledge of your local professionals who are there to help you determine how much you can afford.
Some experts are calling for a slowdown in the economy later this year and most economists have predicted that the next recession could only be eighteen months away. The question is, what impact will a recession have on the housing market?
Across the United States, there is a severe mismatch between the low number of houses for sale and the high demand for those houses! First-time homebuyers are out in force and are being met with a highly competitive summer real estate market.
We often talk about why it makes financial sense to buy a home, but more often than not, the emotional reasons are the more powerful or compelling ones.
According to the Realtors Confidence Index from the National Association of Realtors, 61% of first-time homebuyers purchased their homes with down payments below 6% in 2017.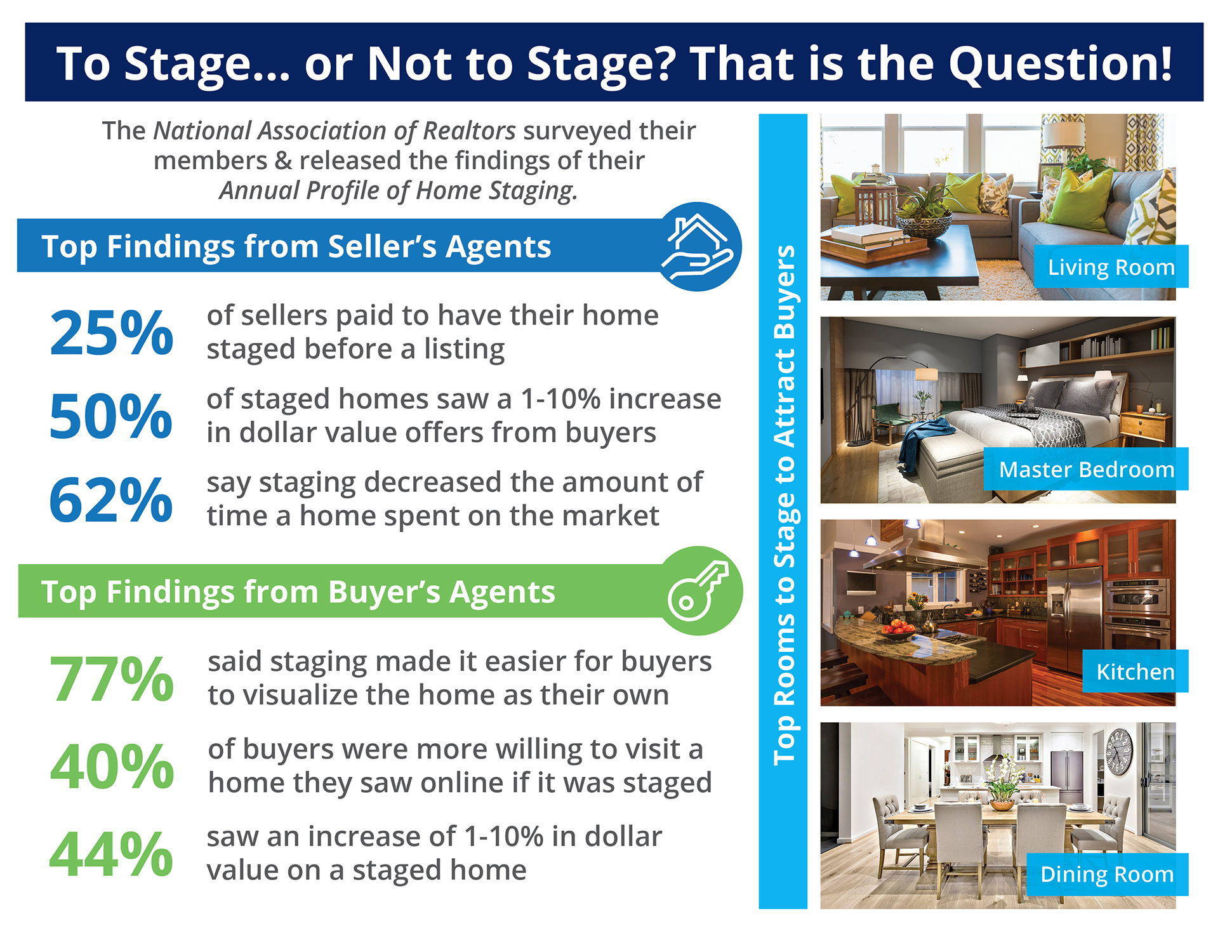 Some Highlights
The National Association of Realtors surveyed their members & released the findings of their Profile of Home Staging.
62% of seller's agents say that staging a home decreases the amount of time a home spends on the market.
50% of staged homes saw a 1-10% increase in dollar-value offers from buyers.
77% of buyer's agents said staging made it easier for buyers to visualize the home as their own.
The top rooms to stage in order to attract more buyers are the living room, master bedroom, kitchen, and dining room.
We keep hearing that home affordability is approaching crisis levels. While this may be true in a few metros across the country, housing affordability is not a challenge in the clear majority of the country. In their most recent Real House Price Index, First American reported that consumer "house-buying power" is at "near-historic levels."
Since the beginning of the year, mortgage interest rates have risen over a half of a percentage point (from 3.95% to 4.52%), according to Freddie Mac. Even a small rise in interest rates can greatly impact a buyer's monthly mortgage payment.
The National Association of Realtors (NAR) keeps historical data on many aspects of homeownership. One of their data points, which has changed dramatically, is the median tenure of a family in a home, meaning how long a family stays in a home prior to moving.
If you are debating whether or not to list your house for sale this year, here is the #1 reason not to wait!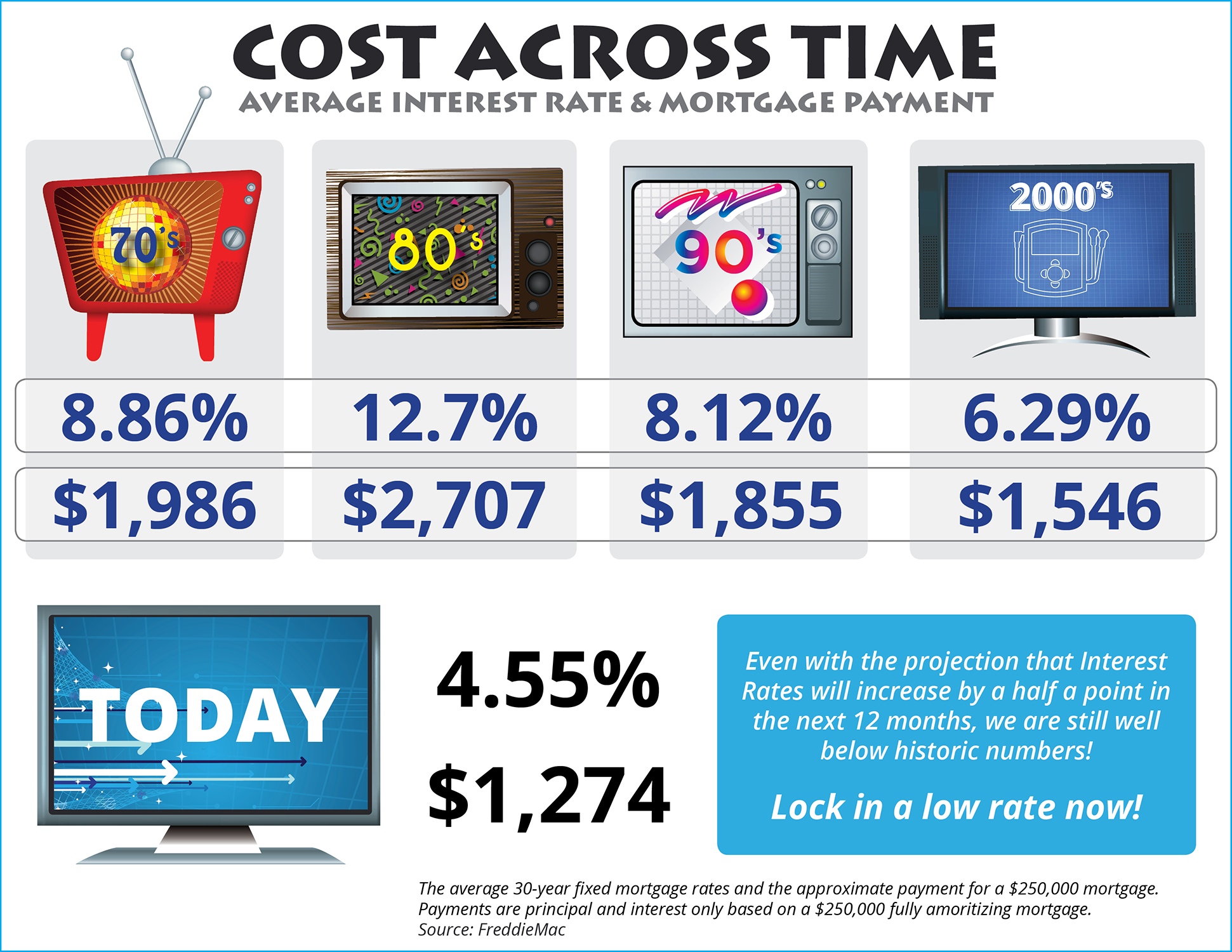 Some Highlights
With interest rates still around 4.5%, now is a great time to look back at where rates have been over the last 40 years.
Rates are projected to climb to 5.1% by this time next year according to Freddie Mac.
The impact your interest rate makes on your monthly mortgage cost is significant!
Lock in a low rate now while you can!
Rising home prices have many concerned that the average family will no longer be able to afford the most precious piece of the American Dream – their own home.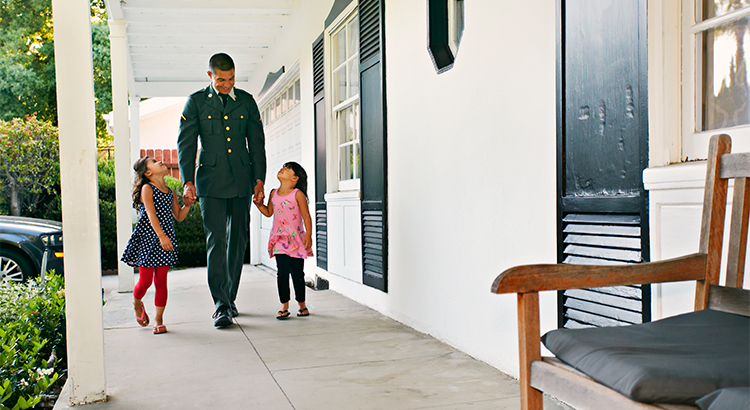 Since the creation of the Veterans Affairs (VA) Home Loans Program, over 22 million veterans have achieved the American Dream of homeownership. Many veterans do not know the details of the program and therefore do not take advantage of the benefits available to them.
When homeowners decide to sell their houses, they obviously want to get the best possible price for their home with the least amount of hassles along the way. However, for the vast majority of sellers, the most important result is actually getting their homes sold.
Summer is traditionally a busy season for real estate. Buyers come out in force and homeowners list their houses for sale hoping to capitalize on those buyers who are looking to purchase before the new school year. This year will be no different!