If you're thinking about buying a home today, there's welcome news. Even though it's still a sellers' market, it's a more moderate sellers' market than last year. And the days of feeling like you may need to waive contingencies or pay drastically over asking price to get your offer considered may be coming to a close.
It's clear the 2022 housing market has been defined by rising mortgage rates. With rates on the rise, it's also become more costly to purchase a home. According to the National Association of Realtors (NAR):
There's no denying the housing market is undergoing a shift this season as buyer demand slows and the number of homes for sale grows. But that shift actually gives you some unique benefits when you sell. Here's a look at the key opportunities you have if you list your house this fall.
According to the U.S. Census Bureau, this year, builders are on pace to complete more than a million new homes in this country. If you've had trouble finding a home to buy over the past year, it may be time to work with your trusted agent to consider a new build and the incentives that come with it. Here's why.
One of the top stories in recent real estate headlines was the intensity and frequency of bidding wars. With so many buyers looking to purchase a home and so few of them available for sale, fiercely competitive bidding wars became the norm during the pandemic – and it drove home prices up. If you tried to buy a house over the past two years, you probably experienced this firsthand and may have been outbid on several homes along the way.
If you're thinking about buying a home, you likely have a lot of factors on your mind. You're weighing your own needs against higher mortgage rates, today's home prices, and more to try to decide if you want to jump into the market. While some buyers may wait things out, there's a reason serious buyers are making moves right now, and that's the growing number of homes for sale.
If you put off your home search at any point over the past two years, you may want to consider picking it back up based on today's housing market conditions. Recent data shows the supply of homes for sale is increasing, giving buyers like you additional options.
If you tried to buy a home during the pandemic, you know the limited supply of homes for sale was a considerable challenge. It created intense bidding wars which drove home prices up as buyers competed with one another to be the winning offer.
Buying a home is a major life decision. That's true whether you're purchasing for the first time or selling your house to fuel a move. And if you're planning to buy a home, you might be hearing about today's shifting market and wondering what it means for you.
Some Highlights
The housing market is moving away from the frenzy of the past year and it's opening doors for you if you're thinking about buying a home.
Housing inventory is increasing, which means more options for your search. Plus, the intensity of bidding wars may ease as buyer demand moderates, leading to fewer homes selling above asking price.
If you're ready to buy a home, now may be the moment you've been waiting for. Let's connect to start the homebuying process today.
There are more homes for sale today than at any time last year. So, if you tried to buy a home last year and were outbid or out priced, now may be your opportunity. The number of homes for sale in the U.S. has been growing over the past four months as rising mortgage rates help slow the frenzy the housing market saw during the pandemic.
Mortgage rates are much higher today than they were at the beginning of the year, and that's had a clear impact on the housing market. As a result, the market is seeing a shift back toward the range of pre-pandemic levels for buyer demand and home sales.
Some Highlights
Experts say the number of homes for sale is growing this year, and that can have a big impact on your move.
If you're planning to buy, additional options in today's market may be just what you've been waiting for. More inventory means added opportunities to find the home of your dreams.
Let's connect so you have the latest information on available homes in our area.
Over the last two years, the rate of home prices appreciated at a dramatic pace. While that led to incredible equity gains for homeowners, it's also caused some buyers to wonder if home prices will fall. It's important to know the housing market isn't a bubble about to burst, and home price growth is supported by strong market fundamentals.
If you're planning to buy a home this year, you might have heard that pre-approval is a necessary step to take before starting out on your journey. But why is that? And is it still important in today's shifting market?
If you put a pause on your home search because you weren't sure where you'd go once you sold your house, it might be a good time to get back into the market. That's because today's market is undergoing a shift, and the supply of homes for sale is increasing as a result. That means you may have a better chance of finding a home that will meet your current needs. Here are some options to consider.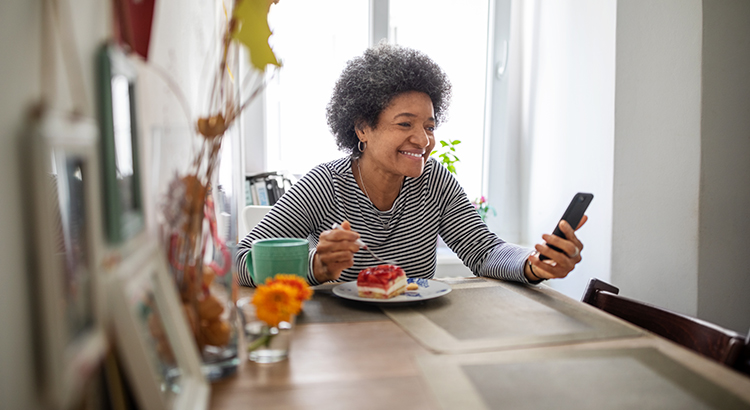 If you've been thinking about buying a home, you likely have one question on the top of your mind: should I buy right now, or should I wait? While no one can answer that question for you, here's some information that could help you make your decision.
Over the past few weeks, the average 30-year fixed mortgage rate from Freddie Mac fell by half a percent. The drop happened over concerns about a potential recession. And since mortgage rates have risen dramatically this year, homebuyers across the country should see this decline as welcome news.
Some Highlights
According to the latest data from CoreLogic, the average homeowner gained $64,000 in home equity over the past 12 months.
That much equity can be a game-changer when you move. When you sell, it could be some (if not all) of what you need for a down payment on your next home.
To find out how much equity you have in your home and how you can use it, let's connect today.
It's true that record levels of home price appreciation have spurred significant equity gains for homeowners over the past few years. As Diana Olick, Real Estate Correspondent at CNBC, says:
Some Highlights
Based on a recent Gallup poll, real estate has been rated the best long-term investment for nine years in a row.
Owning real estate is more than just a place to call home. It's also an investment in your future. That's because it's typically a stable and secure asset that can grow in value over time.
If you're ready to buy a home and invest in your future, let's connect.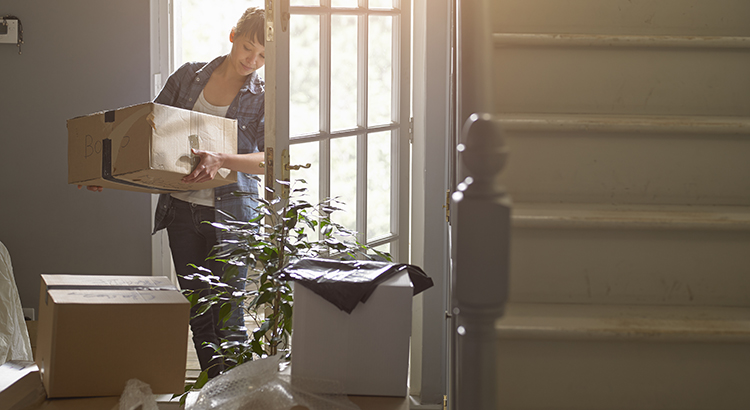 There's no denying the housing market has delivered a fair share of challenges to homebuyers over the past two years. Two of the biggest hurdles homebuyers faced during the pandemic were the limited number of homes for sale and the intensity and frequency of bidding wars. But those two things have reached a turning point.
Once you've applied for a mortgage to buy a home, there are some key things to keep in mind. While it's exciting to start thinking about moving in and decorating, be careful when it comes to making any big purchases. Here are a few things you may not realize you need to avoid after applying for your home loan.
If you own a home, your net worth likely just got a big boost thanks to rising home equity. Equity is the current value of your home minus what you owe on the loan. And today, based on recent home price appreciation, you're building that equity far faster than you may expect – here's how it works.
Some Highlights
June is National Homeownership Month, and it's a great time to consider the benefits of owning your own home.
If you're considering homeownership, know that it can give you privacy, comfort, and a place to express yourself. It can also provide financial stability and help you grow your net worth.
Are you ready to experience all the great benefits that come from purchasing a home? Let's connect to begin the process today.