There are a lot of questions right now regarding the real estate market as we head into 2022. The forbearance program is coming to an end and mortgage rates are beginning to rise.
With the average 30-year fixed mortgage rate from Freddie Mac climbing above 3%, rising rates are one of the topics dominating the discussion in the housing market today. And since experts project rates will rise further in the coming months, that conversation isn't going away any time soon.
Mortgage rates are one of several factors that impact how much you can afford if you're buying a home. When rates are low, they help you get more house for your money. Within the last year, mortgage rates have hit the lowest point ever recorded, and they've hovered in the historic-low territory. But even over the past few weeks, rates have started to rise. This past week, the average 30-year fixed rate was 3.14%.
With mortgage rates climbing above 3% for the first time in months, serious buyers are more motivated than ever to find a home before the end of the year. Lawrence Yun, Chief Economist for the National Association of Realtors (NAR), puts it best, saying:
The biggest challenge in real estate today is the lack of available homes for sale. The low housing supply has caused homes throughout the country to appreciate at a much faster rate than what we've experienced historically.
The last 18 months changed what many buyers are looking for in a home. Recently, the American Institute of Architects released their AIA Home Design Trends Survey results for Q3 2021. The survey reveals the following:
Today's housing market is truly one for the record books. Over the past year, we've seen the lowest mortgage rates in history. And while those rates seemed to bottom out in January of this year, the golden window of opportunity for buyers isn't over just yet. If you're one of the buyers who worry they've missed out, rest assured today's mortgage rates are still worth taking advantage of.
Some Highlights
Today's strong sellers' market is the direct result of high demand and low supply.
Low mortgage rates and generational trends have created an increased demand for homes. Meanwhile, the slower pace of new home construction and homeowners staying in their homes longer have both led to today's low supply.
If you're thinking of selling, let's connect to talk about our local area and how you can take advantage of today's housing market.
Every Thursday, Freddie Mac releases the results of their Primary Mortgage Market Survey which reveals the most recent movement in the 30-year fixed mortgage rate. Last week, the rate was announced as 3.01%. It was the first time in three months that the mortgage rate surpassed 3%. In a press release accompanying the survey, Sam Khater, Chief Economist at Freddie Mac, explains:
If you're a renter with a desire to become a homeowner, or a homeowner who's decided your current house no longer fits your needs, you may be hoping that waiting a year might mean better market conditions to purchase a home.
Some Highlights
Whether you're buying or selling – today's housing market has plenty of good news to go around.
Buyers can take advantage of today's mortgage rates to escape rising rents and keep monthly payments affordable. Sellers can reap the benefits of multiple offers and a fast sale.
If this sounds like good news to you, let's connect today so you can capitalize on the unique opportunity you have in today's market.
Some Highlights
When it comes to the current housing market, there are multiple misconceptions – from what the current supply of available homes looks like to how much houses are selling for.
It takes professionals who study expert opinions and data to truly understand the real estate market and separate fact from fiction.
Trust the pros. If you want to understand why it's still a good time to buy, let's connect today.
If you're trying to decide when to sell your house, there may not be a better time to list than right now. The ultimate sellers' market we're in today won't last forever. If you're thinking of making a move, here are four reasons to put your house up for sale sooner rather than later.
There are many headlines out there that claim we're reverting to a more normal real estate market. That would indicate the housing market is returning to the pre-pandemic numbers we saw from 2015-2019. But that's not happening. The market is still extremely vibrant as demand is still strong even while housing supply is slowly returning.
There are many non-financial benefits of buying your own home. However, today's headlines seem to be focusing primarily on the financial aspects of homeownership – specifically affordability. Many articles are making the claim that it's not affordable to buy a home in today's market, but that isn't the case.
Mortgage rates are hovering near record lows, and that's good news for today's homebuyers. The graph below shows mortgage rates dating back to 2016 and where today falls by comparison.
There are many headlines about how housing affordability is declining. The headlines are correct: it's less affordable to purchase a home today than it was a year ago. However, it's important to give this trend context. Is it less expensive to buy a house today than it was in 2005? What about 1995? What happens if we go all the way back to 1985? Or even 1975?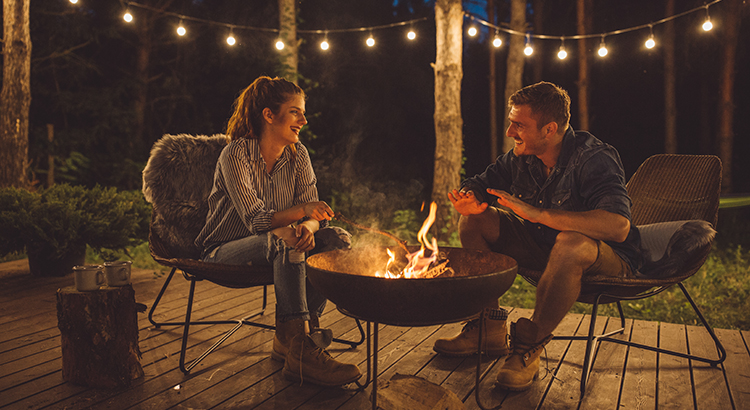 Sometimes it can feel like everyone has advice when it comes to buying a home. While your friends and loved ones may have your best interests in mind, they may also be missing crucial information about today's housing market that you need to make your best decision.
Some Highlights
If you're thinking of buying a home but wondering if waiting a few years will save you in the long run, think again.
The longer the wait, the more you'll pay, especially when mortgage rates and home prices rise. Even the slightest change in the mortgage rate can have a big impact on your buying power no matter your price point.
Don't assume waiting will save you money. Let's connect to set the ball into motion today while mortgage rates are hovering near historic lows.
In today's real estate market, mortgage interest rates are near record lows. If you've been in your current home for several years and haven't refinanced lately, there's a good chance you have a mortgage with an interest rate higher than today's average. Here are some options you should consider if you want to take advantage of today's current low rates before they rise.
Last week, Fannie Mae released their Home Purchase Sentiment Index (HPSI). Though the survey showed 77% of respondents believe it's a "good time to sell," it also confirms what many are sensing: an increasing number of Americans believe it's a "bad time to buy" a home. The percentage of those surveyed saying it's a "bad time to buy" hit 64%, up from 56% last month and 38% last July.
For many young or first-time homebuyers, purchasing a home can feel intimidating. A recent survey shows some homebuyers ages 25 to 40 may be unsure about the homebuying process and what they can afford. It found:
As we move into the latter half of the year, questions about what's to come are top of mind for buyers and sellers. Near record-low mortgage rates coupled with rising home price appreciation kicked off a robust housing market in the first half of 2021, but what does the forecast tell us about what's on the horizon?
Some Highlights
Today's sellers' market provides unique challenges—and benefits—for buyers.
Current low interest rates won't last forever, and home prices are forecast to rise.
If you're a homebuyer, hang in there. Homeownership improves your quality of life, and the long-term benefits outweigh the short-term challenges.
Some Highlights
Longer days and sunny weather mean summer is upon us, and what better conditions than right now to upgrade to the home of your dreams?
If your needs have changed, it's a great time to upgrade – there's likely high demand for your current house, and today's low mortgage rates can help you afford your dream home.
If you're ready to upgrade to a home that matches your changing needs, let's connect today.