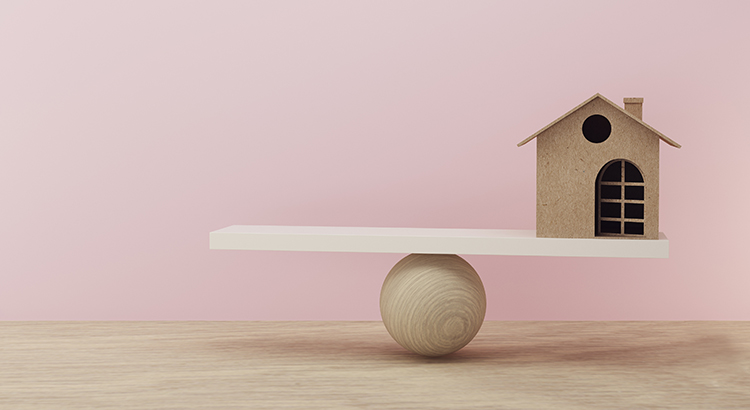 The housing market made an incredible recovery in 2020 and is now positioned for an even stronger year in 2021. Record-low mortgage interest rates are a driving factor in this continued momentum, with average rates hovering at historic all-time lows.
According to many experts, the real estate market is expected to continue growing in 2021, and it's largely driven by the lasting impact the pandemic is having on our lifestyles. As many of us spend extra time at home, we're reevaluating what "home" means and what we may need in one going forward.
According to the latest CoreLogic Home Price Insights Report, nationwide home values increased by 8.2% over the last twelve months. The dramatic rise was brought about as the inventory of homes for sale reached historic lows at the same time buyer demand was buoyed by record-low mortgage rates. As CoreLogic explained:
Homeownership has always been the first rung on the ladder leading to household wealth. As Freddie Mac recently posted:
The housing market recovery coming into the new year has been nothing short of remarkable. Many experts agree the turnaround from the nation's economic pause is playing out extremely well for real estate, and the current market conditions are truly making this winter an ideal time to make a move. Here's a dive into some of the biggest wins for homebuyers this season.
The housing market was a shining star in 2020, fueling the economic turnaround throughout the country. As we look forward to 2021, can we expect real estate to continue showing such promise? Here's what four experts have to say about the year ahead.
Over the past year, mortgage rates have fallen more than a full percentage point, hitting a new historic low 15 times. This is a great driver for homeownership, as today's low rates provide consumers with some significant benefits. Here's a look at three of them.
Once you've found the right home and applied for a mortgage, there are some key things to keep in mind before you close. You're undoubtedly excited about the opportunity to decorate your new place, but before you make any large purchases, move your money around, or make any major life changes, consult your lender – someone who is qualified to tell you how your financial decisions may impact your home loan.
Some Highlights
Experts project an optimistic year for the 2021 housing market.
With mortgage rates forecasted to remain low, high buyer demand is expected to fuel more home sales and continue to increase home prices.
Let's connect today to determine how to make your best move in the new year.
This year will be remembered for many reasons, and optimism is one thing that's been in short supply since the spring. We're experiencing a global pandemic, social unrest, an economic downturn, and natural disasters, just to name a few. The challenges brought on by the health crisis have also forced many homeowners to reevaluate their space and what they need in a home going into 2021. So, experts are forecasting that next year is one in which we can be optimistic about real estate for three key reasons.
Black Friday and Cyber Monday are behind us, yet finding the perfect holiday gifts for friends and family is certainly still top of mind for many right now. This year, there's another type of buyer that's very active this holiday season – the homebuyer.
Housing inventory is at an all-time low. Realtor.com just reported that there are 39% fewer homes for sale today than there were last year. At the same time, buyer demand remains strong. In a recent newsletter, research analyst Ivy Zelman explained:
Homeownership is on the goal list for many young adults, but sometimes it's hard to know exactly how to get there. From understanding the homebuying process to pre-approval and down payment assistance options, uncertainty along the way can ultimately hold some buyers back.
Some Highlights
Buying a home can be intimidating if you're not familiar with the terms used throughout the process.
To point you in the right direction, here's a list of some of the most common language you'll hear along the way.
The best way to ensure your homebuying process is a positive one is to find a real estate professional who will guide you through every aspect of the transaction with 'the heart of a teacher' by putting your needs first.
There's no doubt 2020 has been a challenging year. A global pandemic coupled with an economic recession has caused heartache for many. However, it has also prompted more Americans to reconsider the meaning of "home." This quest for a place better equipped to fulfill our needs, along with record-low mortgage rates, has skyrocketed the demand for home purchases.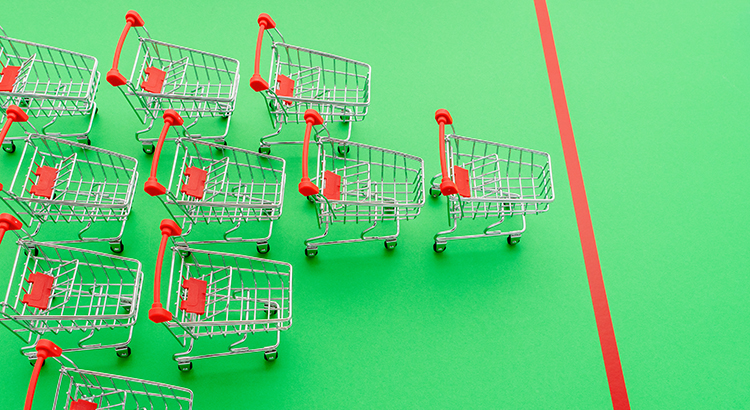 This year's record-low mortgage rates sparked high demand among homebuyers. Current homeowners, however, haven't put their houses on the market so quickly. This makes finding a home to buy today challenging for many potential buyers. With an obstacle like this, those searching for their dream homes may be pressing pause on their searches as we approach the end of the year, but that could be a big mistake for many hopeful house hunters. Here's why.
In 2020, buyers got a big boost in the housing market as mortgage rates dropped throughout the year. According to Freddie Mac, rates hit all-time lows 12 times this year, dipping below 3% for the first time ever while making buying a home more and more attractive as the year progressed (See graph below):
Through all the challenges of 2020, the real estate market has done very well, and purchasers are continuing to take advantage of historically low mortgage rates. Realtor Magazine just explained:
In the second half of this year, the housing market surged with activity. Today, real estate experts are looking ahead to the winter season and the forecast is anything but chilly. As Lawrence Yun, Chief Economist for the National Association of Realtors (NAR), notes:
Today, on Veterans Day, we honor those who have served our country and thank them for their continued dedication to our nation. In the United States, there are many valuable benefits available to Veterans, including VA home loans. For over 75 years, VA home loans have provided millions of Veterans and their families the opportunity to purchase their own homes.
Some Highlights
VA Home Loans provide unique opportunities for Veterans, active-duty personnel, and their families in recognition of their service to our Nation.
For eligible individuals, options associated with VA Loans can help make the dream of homeownership a reality.
If you or someone you know may benefit from a VA Loan, let's connect to answer your questions today.
Tomorrow, Americans will decide our President for the next four years. That decision will have a major impact on many aspects of life in this country, but the residential real estate market will not be one of them.
The demand for homes this year is extraordinary as record-breaking numbers of hopeful buyers continue to shop for homes. In a normal year, the peak homebuying season comes to a close by early fall. However, 2020 is anything but a normal year, and the housing market is no exception. Lawrence Yun, Chief Economist for the National Association of Realtors (NAR), explains:
Every day in the U.S., roughly 10,000 people turn 65. Prior to the health crisis that swept the nation in 2020, most people had to wait until they retired to make a move to the beach, the golf course, or the senior living community they were looking to settle into for their later years in life. This year, however, the game changed.
A year ago, additional space and extra amenities had a very different feel for homebuyers. Today, the health crisis has brought to light how valuable more square footage and carefully designed floorplans can be. Home offices, multi-purpose rooms, gyms, and theaters are becoming more popular, and some families are finding the space they need for these upgrades in the luxury market.