Some Highlights
The percentage of income needed to afford a median-priced home today is declining, while that for renting is on the rise.
This is making buying a home an increasingly attractive option for many people, especially with low mortgage rates driving purchasing power.
Let's connect if you'd like expert guidance on exploring your homebuying options while affordability is high.
With more companies figuring out how to efficiently and effectively enable their employees to work remotely (and for longer than most of us initially expected), homeowners throughout the country are re-evaluating their needs. Do I still need to live close to my company's office building? Do I need a larger home with more office space? Would making a move to the suburbs make more sense for my family? All of these questions are on the table for many Americans as we ride the wave of the current health crisis and consider evolving homeownership needs.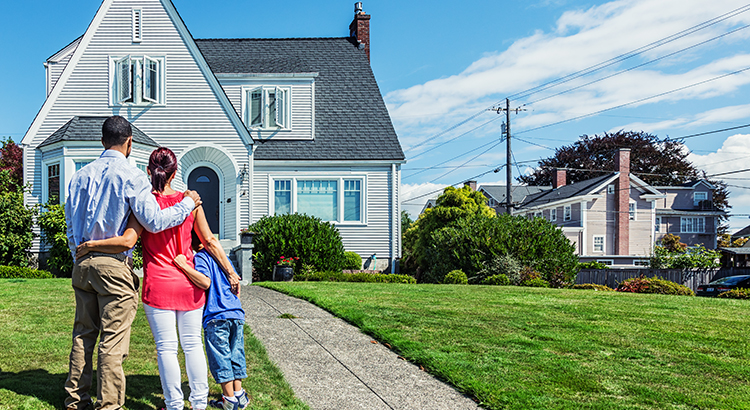 There are many clear financial benefits to owning a home: increasing equity, building net worth, growing appreciation, and more. If you're a renter, it's never too early to make a plan for how homeownership can propel you toward a stronger future. Here's a dive into three often-overlooked financial benefits of homeownership and how preparing for them now can steer you in the direction of greater stability, savings, and predictability.
Rents in the United States have been skyrocketing since 2012. This has caused many renters to face a tremendous burden when juggling their housing expenses and the desire to save for a down payment at the same time. The recent stabilization of rental prices provides a great opportunity for renters to save more of their current income to put toward the purchase of a home.
Some Highlights:
There's more room to entertain a large crowd.
The kitchen is big enough to whip up endless appetizers – yum!
You don't have to worry about complaints to your landlord when the cheering kicks in!
Some Highlights
Outside of a strong economy, low unemployment, and higher wages, there are three more great reasons why you may want to consider buying your dream home this year instead of waiting.
Looking ahead, 2020 is projected to be a strong year for homeownership. According to the Freddie Mac Forecast,
Did you know that each year in the United States, we celebrate "National Roof Over Your Head Day" on December 3rd?
There are great advantages to owning a home, yet many people continue to rent. The financial benefits are just some of the reasons why homeownership has been a part of the long-standing American dream.
Some Highlights
Historically, the choice between renting and buying a home has been a tough decision.
Looking at the percentage of income needed to rent a median-priced home today (27.7%) vs. the percentage needed to buy a median-priced home (17.5%), the choice is clear.
Every market is different. Before you renew your lease, find out if you can put your housing costs to work by buying a home this year.
Much has been written about how residential real estate values have increased since the housing market started its recovery in 2012. However, little has been shared about what has taken place with residential rental prices. Let's shed a little light on this subject.
Some Highlights
The "cost of waiting to buy" is defined as the additional funds necessary to buy a home if prices and interest rates were to increase over a period of time.
Freddie Mac forecasts interest rates will rise to 3.8% by Q4 2020.
CoreLogic predicts home prices will appreciate by 5.4% over the next 12 months.
If you're ready and willing to buy your dream home, now is a great time to buy.
When people talk about homeownership and the American Dream, much of the conversation revolves around the financial benefits of owning a home. However, two recent studies show that the non-financial benefits might be even more valuable.
One of the benefits of homeownership is that it is a "forced savings plan." Here's how it works: You make a mortgage payment each month. Part of that payment is applied to the principal balance of your mortgage. Each month you owe less on the home. The difference between the value of the home and what you owe is called equity.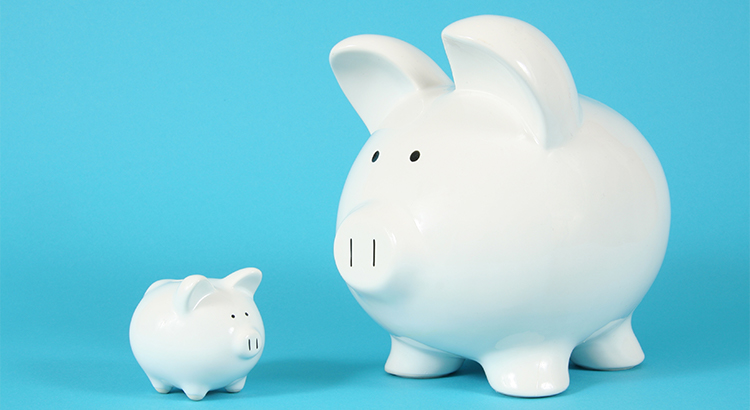 Every three years, the Federal Reserve conducts its Survey of Consumer Finances. Data is collected across all economic and social groups. The latest survey data covers 2013-2016.
Some Highlights
Owning your own home vs. renting may lead to some great options, such as locking in your monthly payments and having the freedom to customize your living space.
Whether you rent or own, you have to cover someone's mortgage costs. You may as well be doing so to build your own wealth, rather than that of your landlord.
Renting and owning both have up-front fees when you sign your lease or close, respectively. Think about putting that money to work for you!
On his personal website, self-made millionaire David Bach makes a striking statement:  "Not prioritizing homeownership is the single biggest mistake millennials are making." 
If you're currently renting and have dreams of owning your own home, it may be a good time to think about your next move. With rent costs rising annually and many helpful down payment assistance programs available, homeownership may be closer than you realize.
Owning a home has great financial benefits.
When deciding to buy a home, people are presented with many different options. The type of home you buy depends on your needs, budget, and in many cases, the desired maintenance level. For many millennials, their choice has been buying a condominium!
Young buyers (Millennials & Gen Z) have waited longer than previous generations to enter the housing market for their first home. However, this hasn't stopped them from dreaming about the home they will eventually buy. Many spend hours searching listings and building Pinterest boards of their favorite home features.
In a real estate market where home prices are rising, many have begun to reexamine the idea of buying a home, choosing instead, to rent for a while. But often, there is a dilemma: should you keep paying rent, knowing that rent is rising too, or should you lock in your housing cost and buy a home?
Some Highlights
The "cost of waiting to buy" is defined as the additional funds necessary to buy a home if prices & interest rates were to increase over a period of time.
Freddie Mac forecasts interest rates to rise to 4.5% by the Q4 2020.
CoreLogic predicts home prices to appreciate by 4.8% over the next 12 months.
If you are ready and willing to buy your dream home, find out if you are able to!
We often talk about the financial reasons why buying a home makes sense. But, more often than not, the emotional reasons are the more powerful and compelling ones.
There are many financial benefits to homeownership, but probably none more important than its ability to create family wealth.