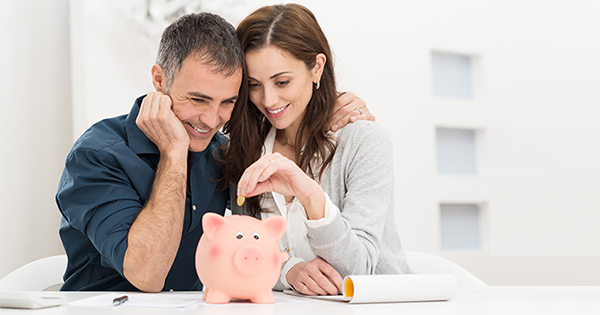 Hay muchos compradores potenciales, e incluso vendedores que, creen que necesitan por lo menos un pago inicial del 20 % para poder comprar una casa, o mudarse a la próxima casa. Vez tras vez, hemos disipado este mito demostrando que hay muchos programas de préstamos que le permiten poner tan poco como el 3 % (o 0 % con un préstamo VA).
Si usted ha ahorrado su pago inicial y está listo para comenzar la búsqueda de su casa, otra pieza del rompecabezas es asegurarse que usted tenga suficiente ahorrado para los costos de cierre.
Freddie Mac define los costos de cierre como:
"Los costos de cierre, también llamados honorarios de operación de cierre, tendrán que ser pagados cuando usted obtiene la hipoteca. Estos son honorarios por las personas representando su compra, incluyendo el prestamista, el agente de bienes raíces, y otros terceros implicados en la transacción. Los costos de cierre típicamente son entre 2 y 5 % de su precio de compra".
Recientemente hemos escuchado de muchos compradores de vivienda por primera vez que deseaban que alguien les hubiera dejado saber que los costos del cierre podrían ser tan altos. Si lo piensa bien, con un programa de pago inicial bajo, sus costos de cierre podrían igualar la cantidad que usted ahorro para su pago inicial.
Aquí está la lista de algunos de los honorarios/gastos que pueden estar incluidos en sus costos de cierre, dependiendo de donde se encuentra la casa que desea comprar:
Costos del registro del gobierno
Honorarios por la tasación
Costo del registro de crédito
Costo de originación del prestatario
Servicios del título (seguro, costo de búsqueda)
Costos por el servicio de impuesto
Costo por el estudio topográfico
Costo del abogado
Costo del evaluador de solicitud de préstamo hipotecario
¿Hay forma de evitar pagar los costos de cierre?
Trabaje con su prestamista y agente de bienes raíces para ver si hay alguna manera de disminuir o diferir sus costos de cierre. Hay hipotecas sin cierre disponibles, pero terminan constándole más al final con una tasa de interés más alta, o incluyendo los costos de cierre en el costo total de su hipoteca (es decir que usted terminara pagando interés por el costo de su cierre).
Los compradores de vivienda también pueden negociar con el vendedor en cuanto a quien paga estos honorarios. Algunas veces el vendedor aceptara asumir el costo de cierre del comprador para finalizar el negocio lo que se conoce en la industria como "Seller's concession" (concesión del vendedor)
En conclusión,
Hable con su prestamista y el agente desde el comienzo y a menudo para determinar por cuanto usted será responsable para el cierre. Averiguar que usted necesita miles de dólares antes del cierre no es la sorpresa que alguien desea.
---
We believe every family should feel confident when buying & selling a home. KCM helps real estate professionals reach these families & enables the agent to simply & effectively explain a complex housing market. Take a 14-Day Free Trial of our monthly membership to see how we can help you!
---
https://files.keepingcurrentmatters.com/wp-content/uploads/2017/01/07154907/20170123-KCM-Share.jpg
315
600
The KCM Crew
https://assets.keepingcurrentmatters.com/wp-content/uploads/2017/01/KCMBannerNoWebsiteDarkLarge.png
The KCM Crew
2017-01-23 06:30:24
2017-01-20 16:57:53
¿Ha ahorrado lo suficiente para el costo de cierre?