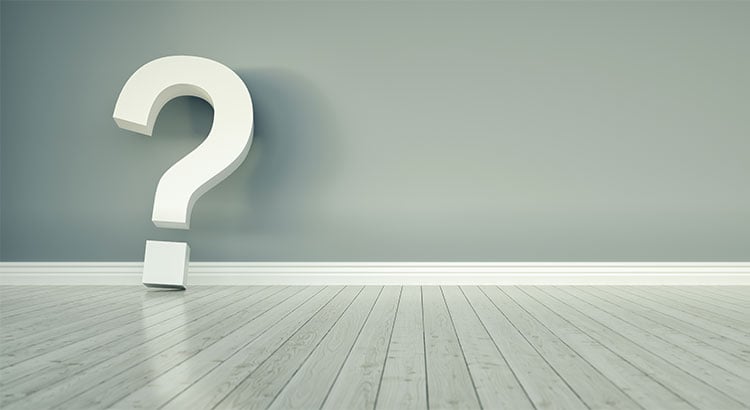 Si usted está debatiendo la comprar una casa en este momento, probablemente está recibiendo muchos consejos. Aunque sus amigos y familiares tienen su mejor interés en mente, ellos tal vez no estén plenamente conscientes de sus necesidades y lo que está sucediendo actualmente en el mercado de bienes raíces.
Hágase las 3 preguntas siguientes para que le ayude a determinar si ahora es un buen momento para comprar en el mercado actual.
1.¿Por qué estoy comprando una casa en primer lugar?
Realmente esta es la pregunta más importante. Olvídese de las finanzas por un minuto. ¿Por qué empezó usted a considerar el comprar una casa? Para la mayoría, la razón no tiene nada que ver con el dinero.
Por ejemplo, un estudio de Realtor.com encontró que "73 % dijo que comprar en un buen distrito escolar era "importante" en su búsqueda".
Este estudio apoya un estudio del Joint Center for Housing Studies de la Universidad de Harvard que reveló que las cuatro razones principales por las que los estadounidenses compran una casa no tienen nada que ver con el dinero, ellas son:
Un buen lugar para criar a los hijos y para que ellos obtengan una buena educación
Un lugar donde usted y su familia se sientan seguras
Más espacio para usted y su familia
Control de ese espacio
¿Qué significa para usted el ser propietario de casa? ¿Qué beneficios no financieros usted y su familia obtendrá al ser propietario de casa? La respuesta a esa pregunta debe ser la razón principal por la que usted decide comprar o no.
2. ¿Hacia dónde se dirigen los valores de las casas?
Según el último Informe de las ventas de las casas existentes de la Asociación nacional de Realtors (NAR por sus siglas en inglés) El precio medio de las casas vendidas en febrero (los últimos datos disponibles) fue de $249,500. Este es un aumento del 3.6 % desde el año pasado. Este aumento también marca el 84° mes consecutivo de ganancia año tras año.
Si miramos a los precios de las casas año tras año, CoreLogic pronostica un aumento del 4.6. En otras palabras, una casa que hoy cuesta $250,000, le costara $11,500 adicionales su usted espera hasta el próximo año para comprarla.
¿Qué significa esto para usted?
En pocas palabras, con los precios aumentando, podría costarle más si usted espera hasta el próximo año para comprar. Su cuota inicial tendrá que ser mayor para que cuente por el precio más alto por la casa que usted desea comprar.
3. ¿Hacia dónde se dirigen las tasas de interés?
Un comprador debe estar preocupado por más que los precios. El 'costo a largo plazo' de una casa puede drásticamente verse afectado por un aumento pequeño en las tasas de interés.
Freddie Mac, Fannie Mae, Mortgage Bankers Association y NAR todos han proyectado que las tasas de interés hipotecarias van a aumentar durante los próximos doce meses como usted puede ver en la tabla a continuación: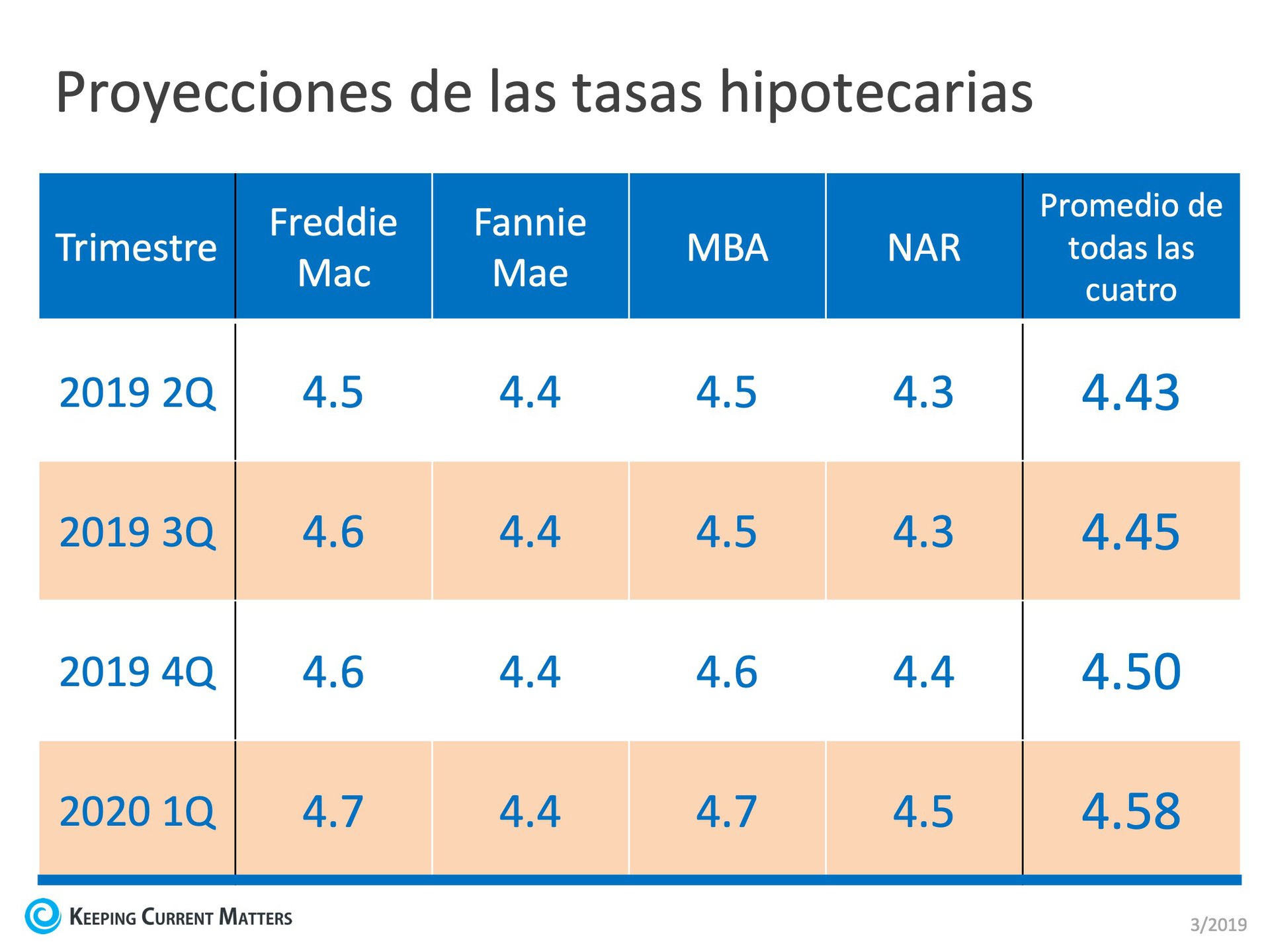 En conclusión,
Solo usted y su familia sabrán con certeza si ahora es el momento correcto para comprar una casa. Contestar estas preguntas le ayudará a tomar esa decisión.
---
We believe every family should feel confident when buying & selling a home. KCM helps real estate professionals reach these families & enables the agent to simply & effectively explain a complex housing market. Take a 14-Day Free Trial of our monthly membership to see how we can help you!
---
https://files.keepingcurrentmatters.com/wp-content/uploads/2019/04/01102833/20190415-Share-KCM.jpg
410
750
The KCM Crew
https://www.keepingcurrentmatters.com/wp-content/uploads/2017/01/KCMBannerNoWebsiteDarkLarge.png
The KCM Crew
2019-04-15 06:30:37
2019-04-01 15:19:01
3 preguntas que necesita hacer antes de comprar una casa