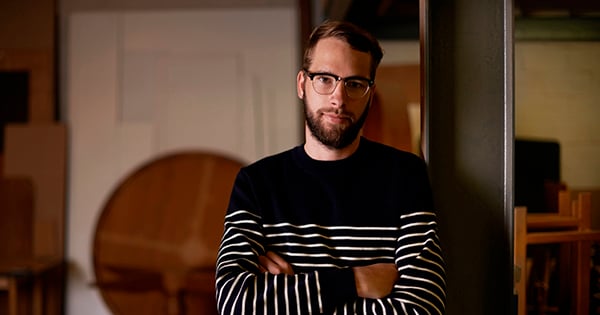 Every day we are pleasantly surprised with the research coming forward regarding the Millennial generation. Whether it was the over-exaggeration of the student debt challenge, the misbelief that they are not yet ready to buy or the under estimation of their actual home purchases, evidence is beginning to debunk the myths many have held about this generation and homeownership. Now, one more strongly held belief is being questioned.
Do Millennials Live in their Parents Basements?
It seems not as many as once was reported. Our friends at Calculated Risk (CR) alerted us to a post by Derek Thompson in the Atlantic: The Misguided Freakout About Basement-Dwelling Millennials. The article explains that according to the Census Reports:
"It is important to note that the Current Population Survey counts students living in dormitories as living in their parents' home."
What?!? If you live in a college dorm, the census counts you as living with your parents. Thompson has some fun with this when he explains:
"When you were adjusting to your freshman roommate, you were 'living with your parents'. When you snagged that sweet triple with your best friends in grad housing, you were 'living with your parents'. That one time you launched butt-rattling bottle rockets at the stroke of midnight off your fraternity roof? I hope you didn't make too much noise. After all, you were 'living with your parents'."
The data is "Criminally Misleading"
According to Thompson, the counting of those living in college dorms as living with their parents is "criminally misleading". He explains that part of the increase in these numbers is actually attributed to the fact that more people are attending college:
"[T]he share of 25- to 29-year-olds with a bachelor degree has grown by almost 50 percent since the early 1980s. More than 84 percent of today's 27-year-olds spend at least some time in college and now 40 percent have a bachelor's or associate's degree. More young people going to school means more young people living in dorms, which means more young people 'living with their parents', according to the weird Census."
Thompson then goes on to reveal that:
"[T]he share of 18-to-24-year-olds living at home who aren't in college has declined since 1986. But the share of college students living "at home" (i.e.: in dorms, often) has increased.

So the Millennials-living-in-our-parents meme is almost entirely a result of higher college attendance." (emphasis added)
The Other Side of the Argument
However, Trulia's chief economist Jed Kolko, doesn't totally agree. In a post in response to the Thompson article, Kolko explains:
"The Current Population Survey's (CPS) Annual Social and Economic Supplement (ASEC) counts college students who are living in dorms as living with their parents, and college enrollment has indeed gone up. But it does not follow that basement-dwelling millennials are a myth. The ASEC and other Census data show that after adjusting for college enrollment and for dormitory living, millennials were more likely to live with parents in 2012 and 2013 than at any other time for which a consistent data series is available."
Bottom Line
There are more Millennials living with their parents than ever before. However, the numbers being quoted by some seem to be exaggerated.
---
https://files.keepingcurrentmatters.com/wp-content/uploads/2014/07/07190753/7.10-visual-basement-apartment.jpg
315
600
The KCM Crew
https://www.keepingcurrentmatters.com/wp-content/uploads/2023/01/KCMLogoFlatForDarkTM-300x39.png
The KCM Crew
2014-07-17 07:00:03
2014-07-15 17:47:35
Millennials: How Many are Actually 'Living with their Parents'?