5 Keys to Better Lead Nurture
&

Follow Up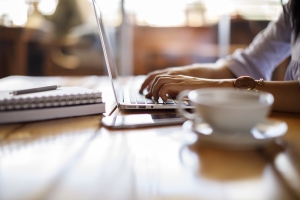 It's becoming more and more difficult each day to grab the attention of buyers and sellers. They're being pitched 24/7 and have their guard up for anyone trying to get a quick sale. This means flashy posts, generic email blasts, and clever gimmicks are spotted miles away.
Your prospects and clients have heard and seen it all.
Because people naturally have their guard up, your job as an agent is to provide value and earn their trust. They want to know their best interests are top of mind for you. Are you reliable? Are you informed? Are you likeable? Are you someone they can envision working with?
One of the best ways to do this is to nurture the relationship through emails over time.
Lead nurturing emails get 4-10 times the response rate compared to standalone email blasts. Just let that sink in for a moment. That's a huge boost in conversion rate!
The key word here is nurture, where you care for and encourage the growth and development of a relationship. Generic email blasts aren't personal to the recipient, feel salesy, and definitely don't give your audience the warm fuzzies.
Your goal should be to build authority, establish trust, and help your potential clients see you as the one they can't possibly imagine NOT working with.
So how do you nurture your email list?
1) Make it Personal
Avoid making emails feel like they were written to a crowd. When you create a new email, write as if you're writing to one specific person. Not to five people. And definitely not to the whole world.
Pretend like you're writing an email to your best friend. That's how personal you want your message to be (though keep it professional, of course). Emails are great for relationship building. They help your clients understand your brand and build an actual bond with you as an agent. So take advantage of that! Write every email as if it's someone you know directly, like, and respect!
When you send an email, use the name of the person at the beginning. All email marketing providers allow you to use merge tags to personalize and place client names where it seems fitting. This way you can send out a mass email, but each recipient still receives an email that is addressed to them.
Lastly, studies show that overly designed emails actually perform worse than emails that have minimal design.
Why?
Designed emails look like they are coming from a company and end up getting deleted. To keep emails feeling personal, don't worry about creating a fancy email! Keep it simple and clean to enhance the personal feel.
2) Educate in your emails
Education is the key to establishing authority and building trust with your clients without coming across as salesy.
Think about this: the average agent is constantly sending emails just trying to make the sale. But you are different. You know the secret to better email engagement, and you're sending out emails with helpful, educational resources that aren't annoying your list by constantly asking for the sale.
When you consistently deliver value to your list, over and over again – for FREE – you will leave each person on your list with no choice but to realize you are a trusted authority in your marketplace who can help them and the only agent they should even consider working with.
So how do you provide all of this value over and over? That's what we're here to help you with at KCM. Use daily blog posts, buyer & seller guides, infographics, and videos to nurture and educate your audience.
Do this, and you'll begin standing out as the trusted advisor potential clients are looking for. It's super simple.
3) Don't send every lead every email
You want to segment your list if you can. Segmentation is a fancy way to say you split your email list up into different groups. The information you want to send to a potential seller should be different than what you'd send to a first-time homebuyer.
In your email marketing provider, start tagging names in your list with descriptive categories so you can do your best to send content that is specific to their needs.
Then as you plan an email message, you can look at your content and ask yourself, "What audience does this post/graphic/guide best suit?" That will help you determine who to send it to. Here are three simple ways you can segment your list:
Prospective buyers
Prospective sellers
Past/closed buyer clients
This is just a good place to start. You could get super creative on how to break your email list up with more specifics like first-time homebuyers, free home valuation leads, etc.
The beauty of this strategy is simple.If you send different groups in your audience exactly what they are looking for and don't sent them things they're not looking for:
They are much more likely to open your emails.
You build tremendous trust because they aren't getting emails that are irrelevant to them.
Your chances of getting the deal ups tremendously because you are directly addressing their specific needs or questions.
For the examples above, here are three articles you could send to those different groups today:
You can also view KCM Blog content by category to easily find relevant materials for each segment of your email list.
4) Create emails around ONE specific pain point
Solving problems helps your clients understand why they should even care about your message. In fact, no one cares to read unless there's a problem you're solving for them. Just like you would never watch a movie if there wasn't a villain for the hero to defeat.
The problem is the WHOLE story, and it's why people pay attention. If you aren't solving problems, then you are sending junk mail. Choose a pain point or problem you know your email list has, and craft your email to provide the answer or a resource that gives them the solution.
if an email includes many problems or topics, then it's likely it'll include multiple calls to action. Without one clear directive, people respond less often. Sometimes when we are given too many choices, we're unable to see the ONE thing we need.
Earlier we described writing an email as if you were writing to one person. Keep the same thing in mind when writing about a topic. Write with a singular problem or pain point in mind.
Be the guide that helps your clients win the day in every email you send.
A few common problems you can help your prospects and clients solve are:
They need to save for a down payment and that may be stopping them from moving forward to buy.
Solution: One More Time… You Do Not Need 20% Down to Buy a Home
They need to get pre-approved before they can see a house but don't realize this yet.
Solution: Buying a House This Year? This Should Be Your 1st Step!
A seller needs to get the most money for their house so they can afford their dream home.
Solution: Want to Get the Most Money from The Sale of Your Home? Use These 2 Tips!
5) Email your list consistently
Many agents are afraid of emailing their list too often, but the opposite (not emailing enough) can sometimes be even worse. Obviously people don't want their inbox full of content, but you need to touch base with them consistently so that you're front of mind when they're ready to make their move.
You'll want to ideally email your list once a week or once every other week. For consistency, it's best to pick a specific day, like Mondays, to always email your list.
At bare minimum, you need to email your list once a month. Any less than that and your list will barely remember who you are when they hear from you. On the flip side, more than two emails a week is too many.
As a general rule, aim for 5-8 pieces of helpful content for every message that drives toward a hard sell. This will build trust in your audience, letting them see you aren't always just trying to get their business, you're here to help.
It's okay to give a gentle call to action in every email asking for some sort of engagement though. Just don't make the entire email a sales letter. Give value more than anything else.
If you consistently provide helpful, relevant content to your email list, you'll nurture and build your relationships over time. This will lead to better conversation rates on your database and closing more deals each year. We're here to make this as easy as possible for you by providing fresh content every day. . All you need to do is get the materials into the hands of your prospects and clients to provide value.
Imagine how your audience will view you compared to the competition. You will be the one sending them helpful content that matters specifically to them.
They will see you as the trusted authority, and they'll choose to work with you.
---
For more resources on enhancing your email marketing efforts and leveraging your KCM content, see these resources:
We believe every family should feel confident when buying & selling a home. KCM helps real estate professionals reach these families & enables the agent to simply & effectively explain a complex housing market. Take a 14-Day Free Trial of our monthly membership to see how we can help you!