Top Real Estate Blogs of 2019 (So Far)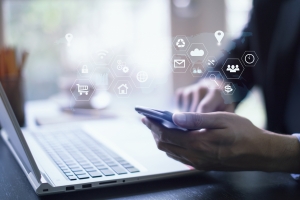 In today's market, consumers have access to most if not all of the information they need, and often times are overwhelmed with the amount of information available.
Agents that do the best job educating and serving their clients with great content are the ones that simply and effectively breakdown the complex issues facing todays real estate market.
Check out these top-shared blog posts used by real estate professionals so far this year.
The spring housing market is off to the races! The inventory of homes for sale is increasing, buyers are out in force, and interest rates have remained low, piquing the interest of buyers and sellers previously on the fence about making a move. As a local real estate professional, you can show clients the market conditions in your area to get the most exposure to the buyers ready and willing to make a move! [Read More]
Every spring, a home needs some extra TLC! Whether a client plans on selling their home this spring or not, conducting this maintenance will help ensure their home functions well for the rest of the year. As a real estate agent, you may have a list of specific suggestions for getting their house ready for market and can be a great resource for finding local contractors who can help! [Read More]
Mortgage rates fell for the third consecutive week, continuing the general downward trend that began late last year. If your client plans on buying a home this spring, you can help prepare them for today's market before rates increase! [Read More]
If a client is thinking of buying a home, they may not know where to start. Here is a simple list of 10 steps that they will go through to purchase a home. Make sure to offer your expertise, as an agent, regarding the details about each step and what else may be required in your area! [Read More]
Whether your client is selling their house to move up to a larger one, downsizing, or moving in with family, they should only bring the items that truly spark joy for them. This will not only help them cut down on the items they move, but also ensures that they're off to a great start in their new home! [Read More]
Bottom Line
These blog posts show a wide range of topics and information that help answer the tough questions buyers and sellers ask every day.
Establish yourself as a trusted advisor for your clients by having most current information, from resources you trust, that can be easily shared with your audience.