Top Real Estate Videos of 2019 (So Far)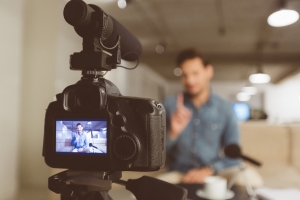 Buyers and sellers are looking for videos to educate them and help them make decisions, making video the most effective tool you can use to grow and nurture your leads.
You already know the power of video in real estate – but what type of videos are working in best today's market?
Below we pulled together a list of the most viewed and shared real estate videos published by Keeping Current Matters so far this year. Check out the videos in this list to get a feel for what kind of content is resonating the best with audiences around the country!
No Matter What the Groundhog Says… You Should Sell Before Spring!
Whether your favorite groundhog sees their shadow or not, clients should list their house for sale before Spring! The winter is a perfect time to list with less competition and more access to the buyers in the market!
How Much Has Your Home Increased in Value?
During 2018, home values increased nationally by over 5%! If a client is planning on selling their home in 2019 they may be pleasantly surprised by how much their home has appreciated! Every market is different.
Buying a Home this Year? Here Comes the Inventory!
The top reason homeowners cited for not listing their home for sale in 2018, was their belief that they would be unable to find a home to buy. After 3 years of declining inventory for sale, we're finally starting to see more listings come to market!
Where Are Home Prices Headed?
Is your client thinking about buying a home or selling their house this year? If so, they're going to want to pay attention to where home prices are headed in 2019. The experts agree that they will continue to grow as the year goes by.
5 Reasons Homeownership Makes 'Cents'
The American Dream of homeownership is alive and well. Before they sign another lease, get together with your potential clients to help them better understand all their options.
Bottom Line
Video is one of the most effective and efficient marketing tools real estate advisors have today. These are great examples of videos that look great, communicate relevant insights on the market, and resonate with their audience.
If you want to get the benefits of using video in your marketing without the time and labor that goes into creating them, KCM Video is perfect for you.
If you're just getting started, check out our free eGuide below on the 5 Keys to Start Creating Real Estate Videos Today.