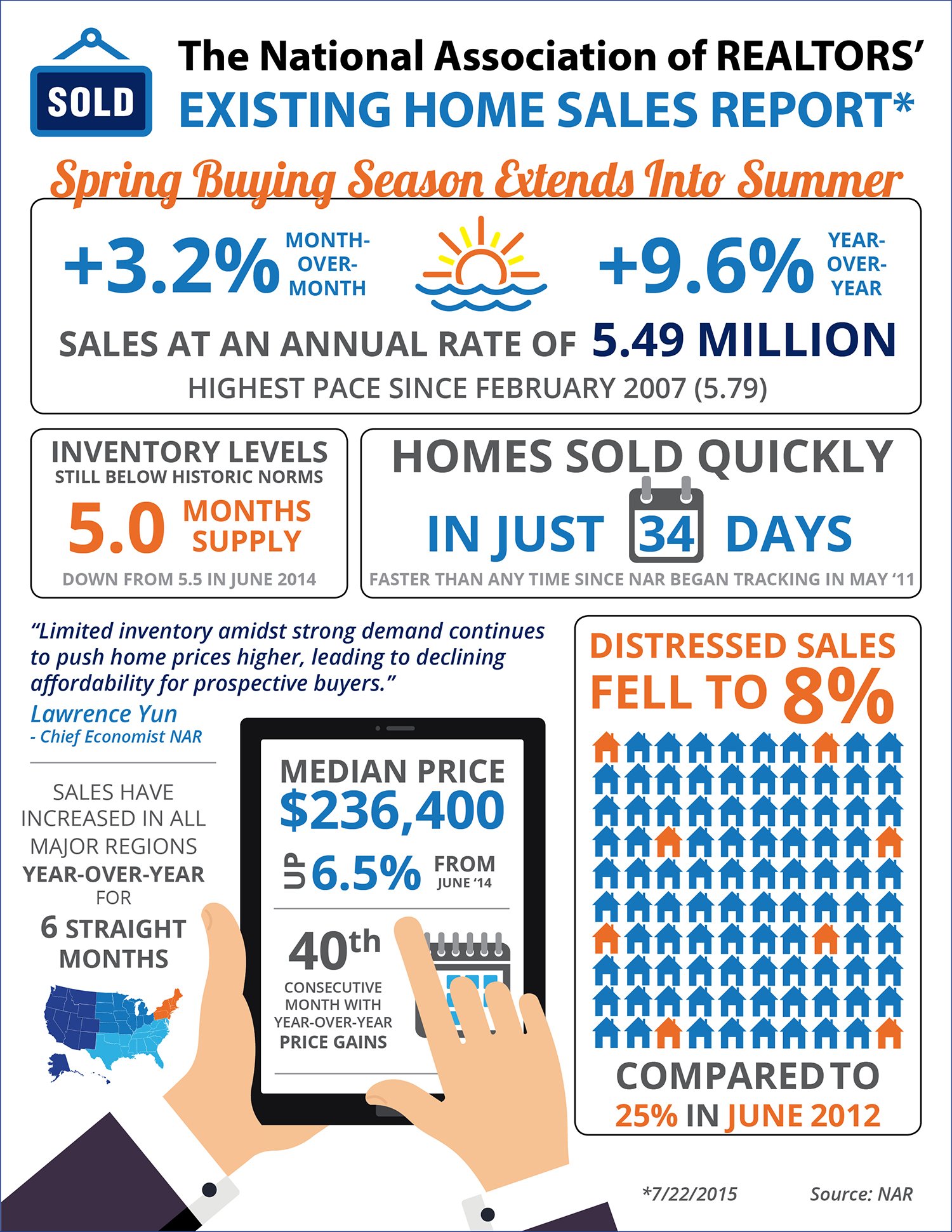 Last week, the National Association of Realtors (NAR) released their Existing Home Sales Report. The report announced that the median existing-home price in June was $236,400. That value surpasses the peak median sales price set in July 2006 ($230,40...
The big housing news this week is that the homeownership rate has dropped to 63.4% which represents the lowest rate in 48 years. That news definitely is making headlines. Yet, to fully understand what this means we have to look at the story that crea...
The price of any item is determined by the supply of that item, and the market demand. The National Association of Realtors (NAR) recently released their latest Existing Home Sales Report....
As the temperature continues to rise, buyers are coming out ready to purchase their dream home. Here are five reasons that you should list your house for sale now.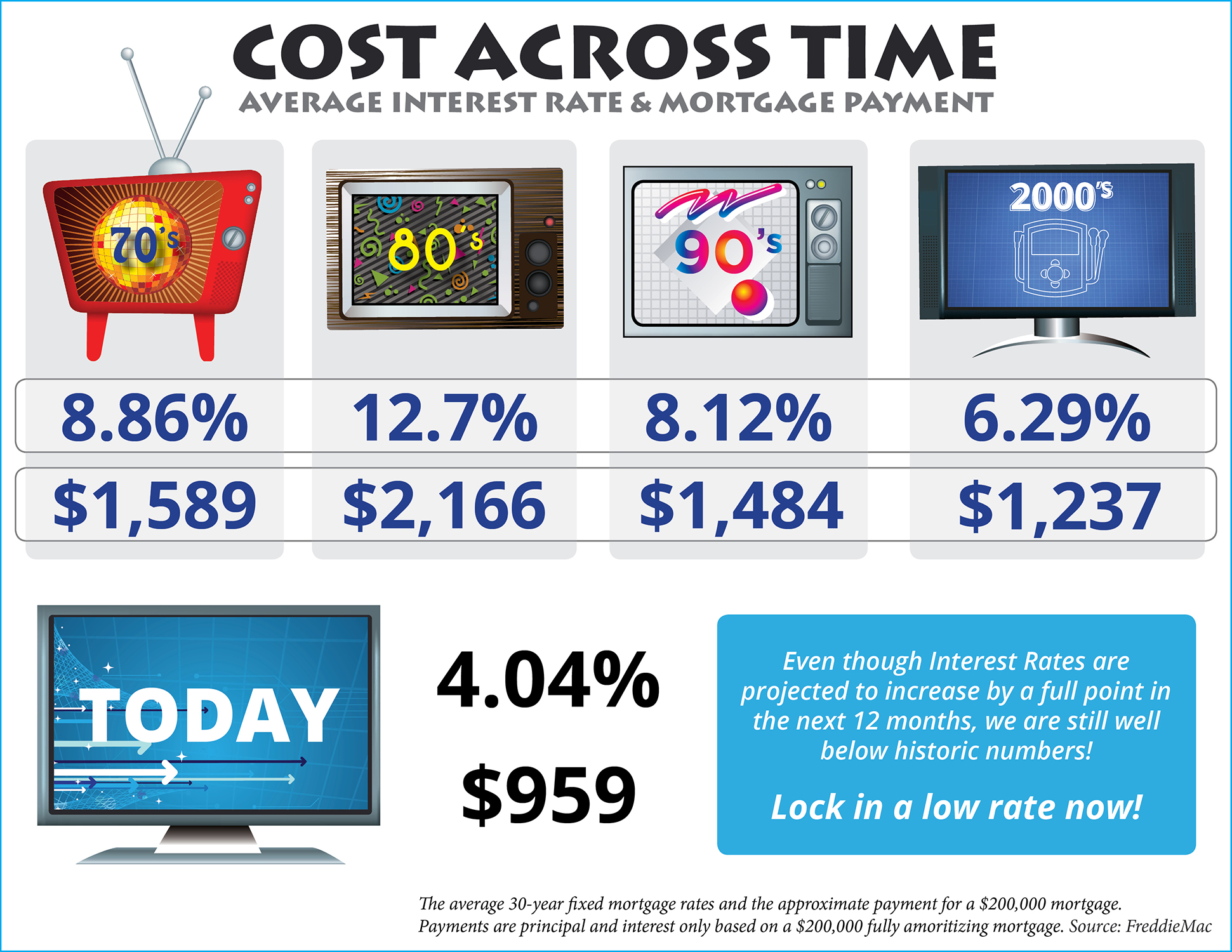 According to a Merrill Lynch survey, over 80% of the people in this country believe that homeownership is still "an important part of the American Dream". There are many financial and non-financial reasons people feel this way. One of the biggest ...
People always talk about the "spring buying season" when they talk real estate. However, this year it appears as though the summer real estate market will be just as hot. The most recent Foot Traffic Report released by the National Association of ...
There are some people that have not purchased a home because they are uncomfortable taking on the obligation of a mortgage. Everyone should realize that, unless you are living with your parents rent free, you are paying a mortgage - either your mortg...
Whether you are buying or selling a home, it can be quite an adventurous journey. You need an experienced Real Estate Professional to lead you to your ultimate goal. In this world of instant gratification and internet searches, many sellers think tha...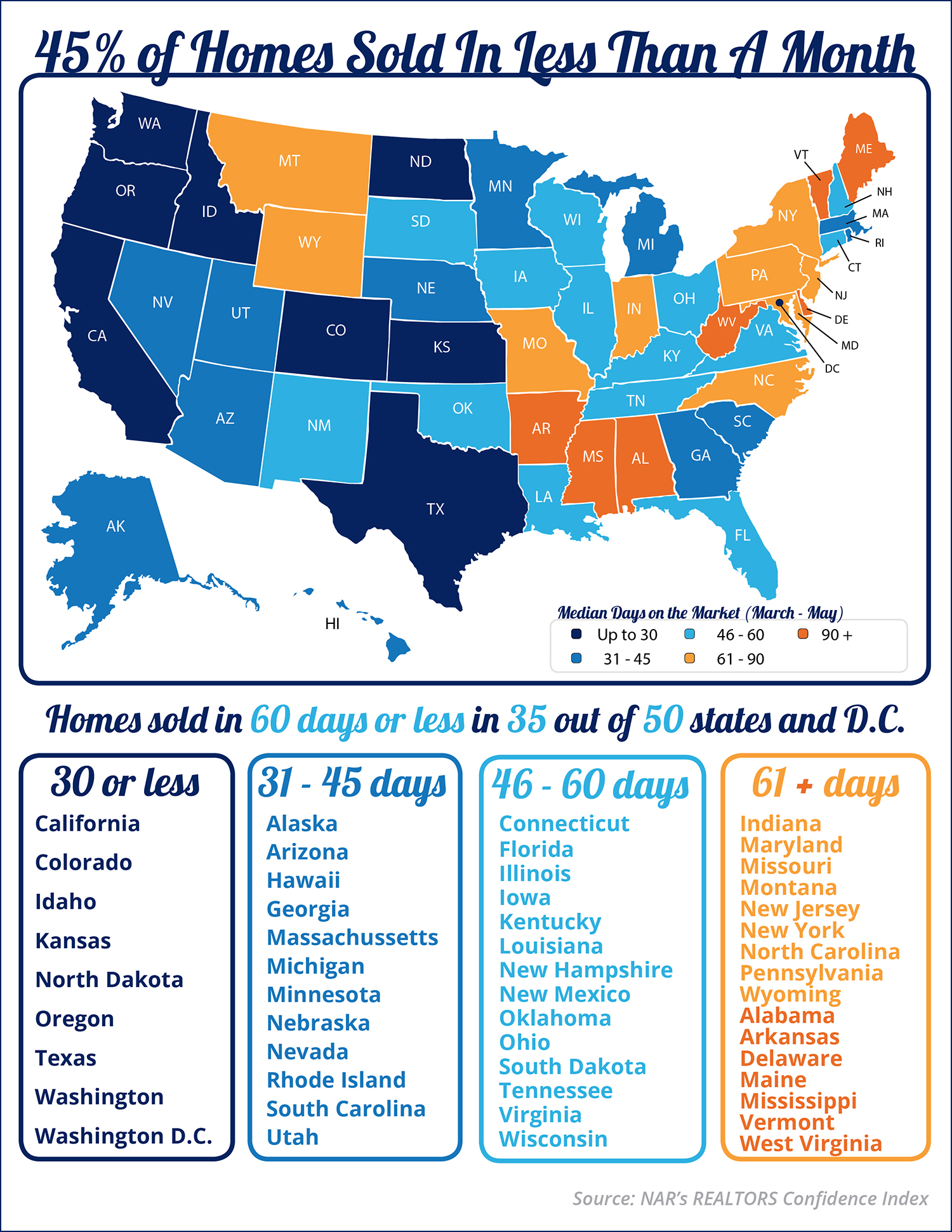 The Joint Center for Housing Studies at Harvard University recently released their 2015 State of the Nation's Housing report. The report concentrated on the challenges renters in this country are facing because of the diminishing supply of quality re...
There has been much talk about homeownership and whether it is a true vehicle for building wealth. A new report looks at the impact owning a home has on the financial wellbeing of people closing in on their retirement years (ages 55-64)....
First-time homebuyers are flocking to the housing market in greater numbers than any time in the last few years. Renters who are ready and willing to buy are now realizing that they are also able to as well. Many first-time buyers are Millennials (bo...
The results of Fannie Mae's June 2015 National Housing Survey, were just released showing that more and more homeowners are warming up to the idea that now may be a great time to sell their home. ...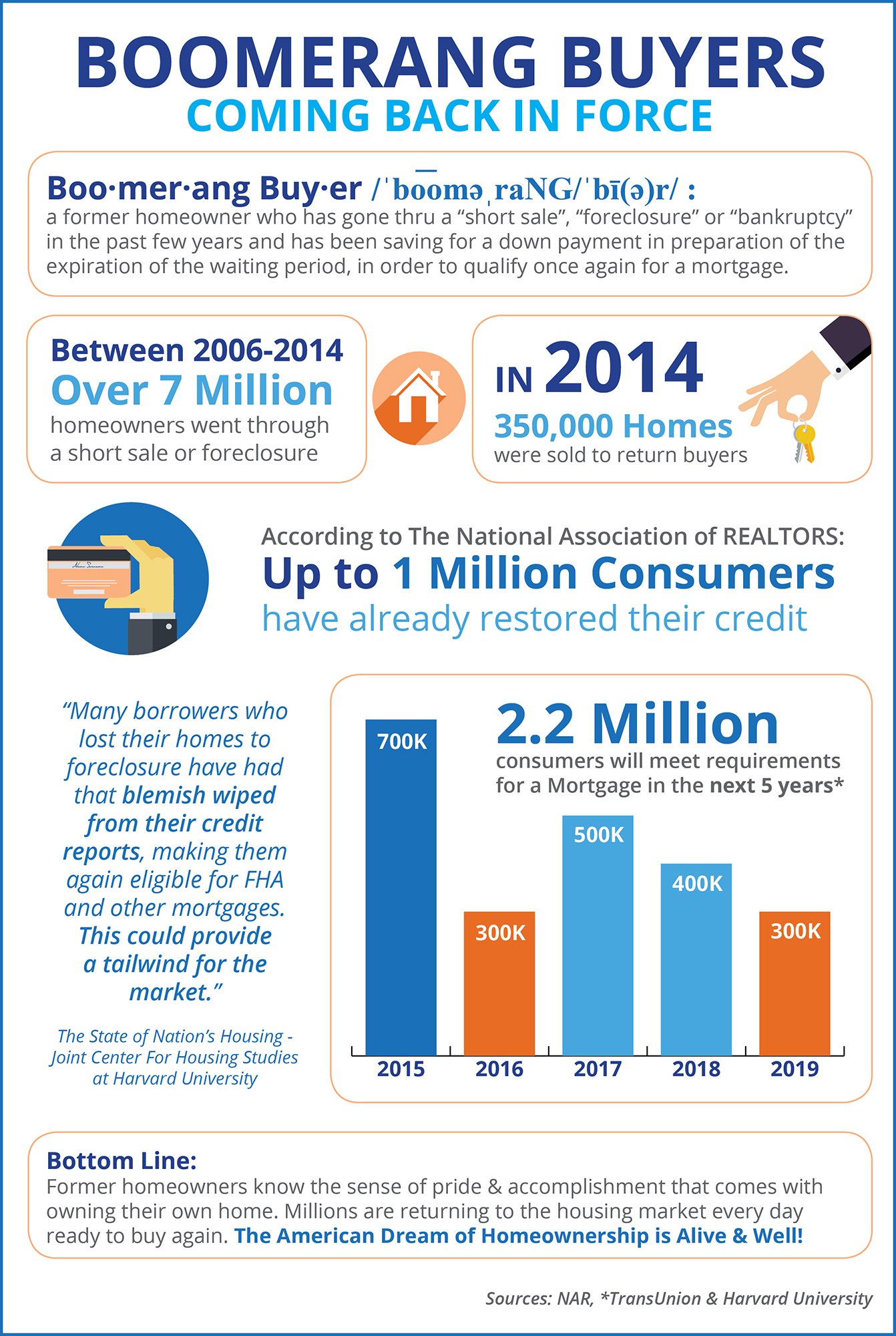 There seems to be a growing chasm between what the public believes to be needed and what is actually needed to qualify for a residential home loan....
There has been much conversation regarding the lack of first time home buyers in today's real estate market. However, three recent reports seem to suggest that they are now entering the market in increasing numbers. ...
The recent talk of Greece and its financial challenges has some questioning whether the U.S. could also return to the crisis we experienced in 2008. Some are looking at the rise in real estate values and wondering whether we are in the middle of anot...
If you are one of the many homeowners out there who are debating putting their house on the market this year, don't miss out on the great opportunity you have right now! The latest Existing Home Sales Report from The National Association of Realto...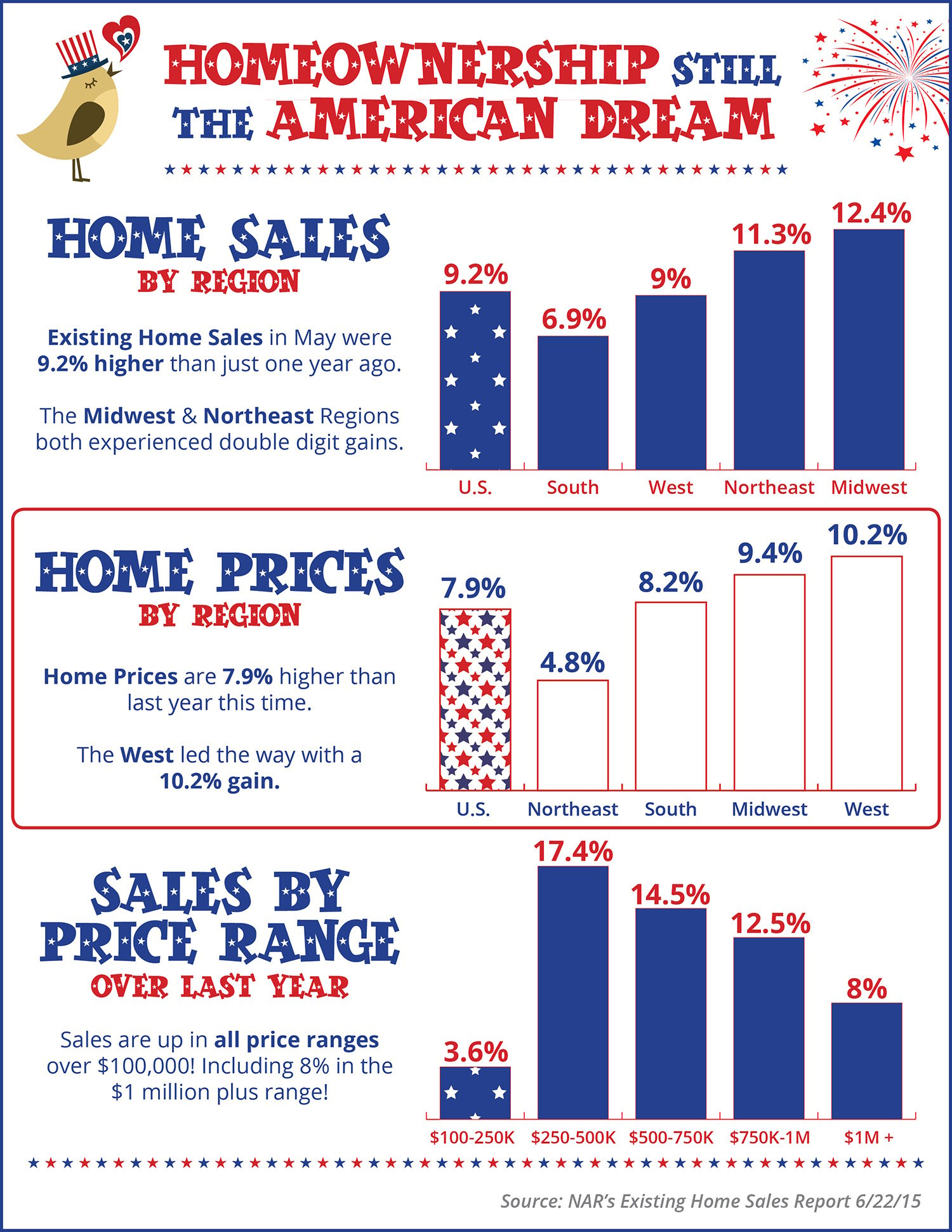 A recent survey by Ipsos found that the American public is still somewhat confused about what is actually necessary to qualify for a home mortgage loan in today's housing market. The study pointed out two major misconceptions that we want to address ...
The fact that residential home prices are increasing substantially in most regions of the country is music to the ears of homeowners. However, if you are in the process of selling your home, make sure you realize the major challenge a hot real estate...