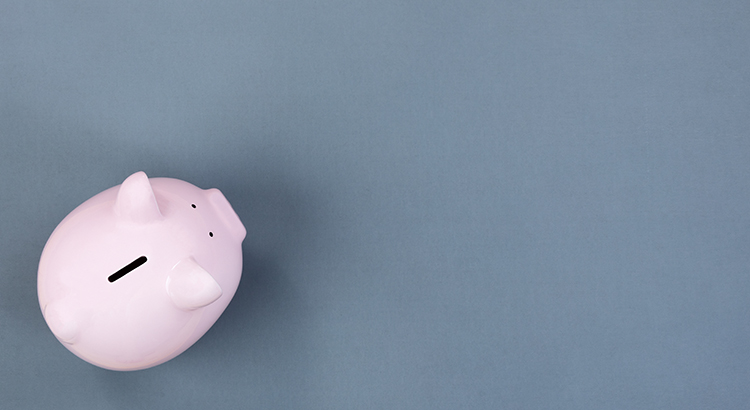 Have you been saving up to buy a home this year?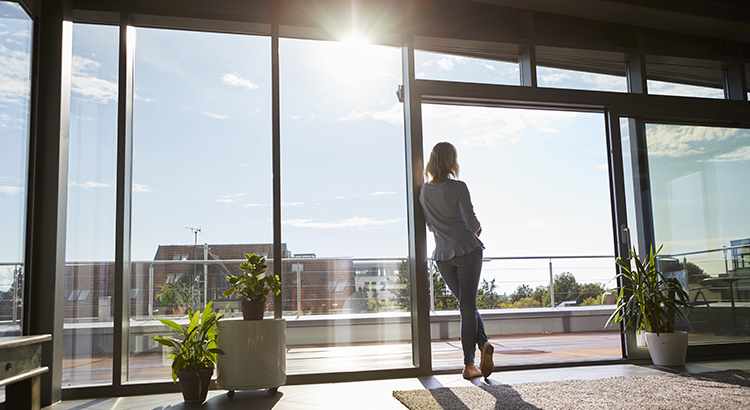 We're still in a sellers' market.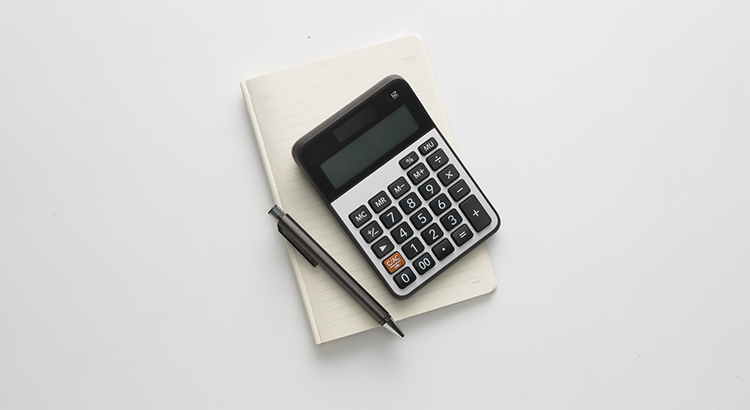 The 30-year fixed mortgage rate has been bouncing between 6% and 7% this year.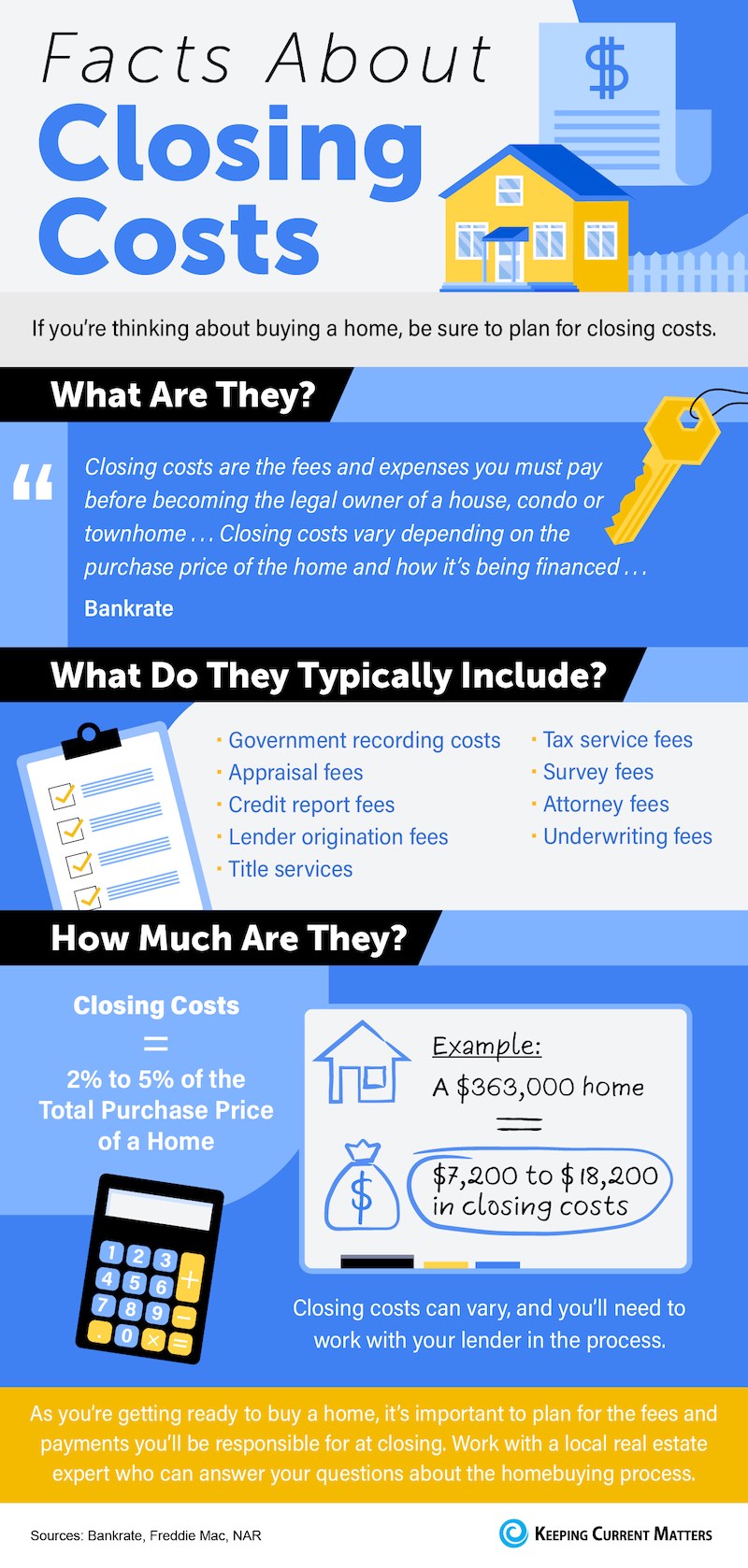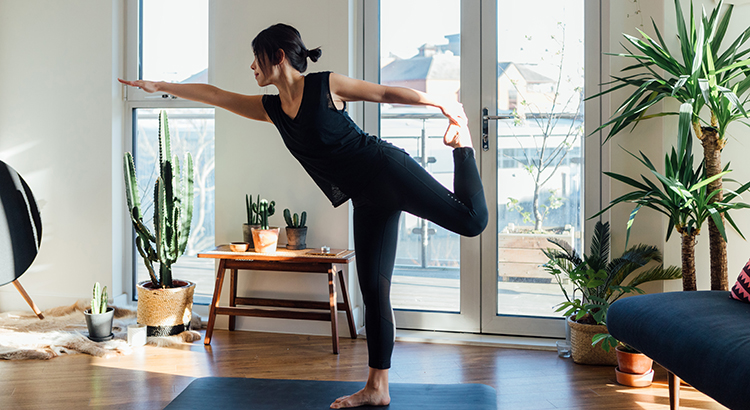 Though there are more homes for sale now than there were at this time last year, there's still an undersupply with fewer houses available than in more normal, pre-pandemic years.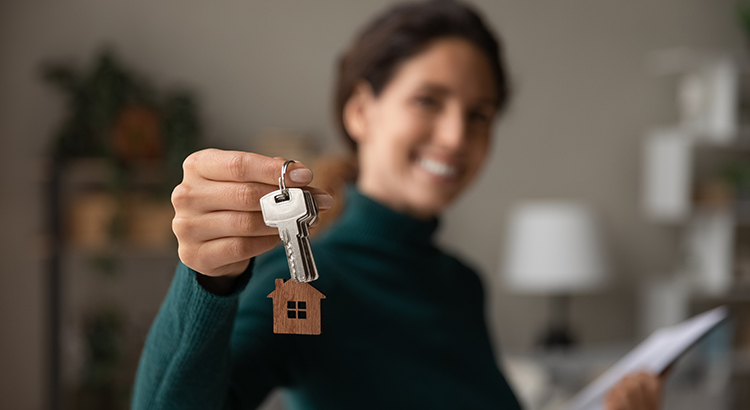 The housing market has been going through shifts lately.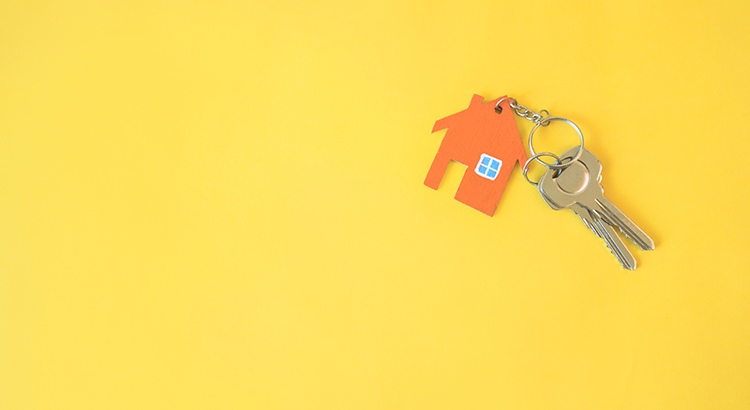 According to a recent Harris Poll survey, 8 in 10 Americans say buying a home is a priority, and 28 million Americans actually plan to buy within the next 12 months. Homeownership provides many financial and nonfinancial benefits, so that interest is understandable.
Some Highlights
Many people believe you need to put down 20% of the purchase price when you buy a home. But recent homebuyers actually put down far less on their purchase.
And with programs like FHA loans, VA loans, and USDA loans, some qualified buyers are able to put down as little as 0-3.5%.
Let's connect to make sure you have a trusted lender and can find out if you're ready to buy a home sooner rather than later.
Last year, the Federal Reserve took action to try to bring down inflation. In response to those efforts, mortgage rates jumped up rapidly from the record lows we saw in 2021, peaking at just over 7% last October. Hopeful buyers experienced a hit to their purchasing power as a result, and some decided to press pause on their plans.
Some Highlights
Buying a home is a major transaction that can seem even more complex when you don't understand the terms used throughout the process.
If you're looking to become a homeowner this year, it's important to know these housing terms and how they relate to the current market so you feel confident throughout the homebuying process.
Let's connect so you have expert answers for any questions as they come up.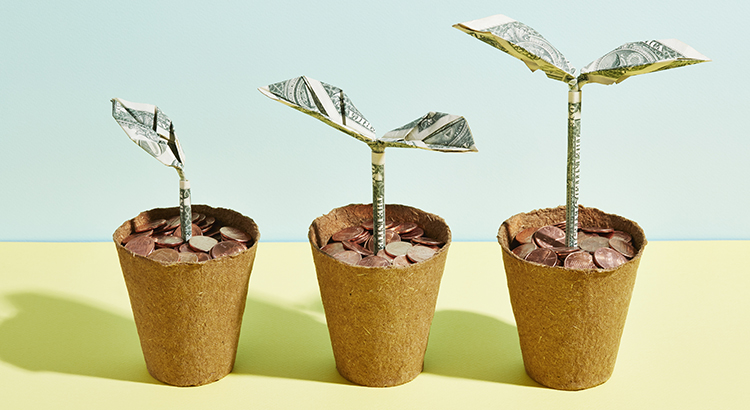 If you're getting ready to buy your first home, you're likely focused on saving up for everything that purchase involves. One cost that's likely top of mind is your down payment. But don't let a common misconception about how much you need to save make the process harder than it could be.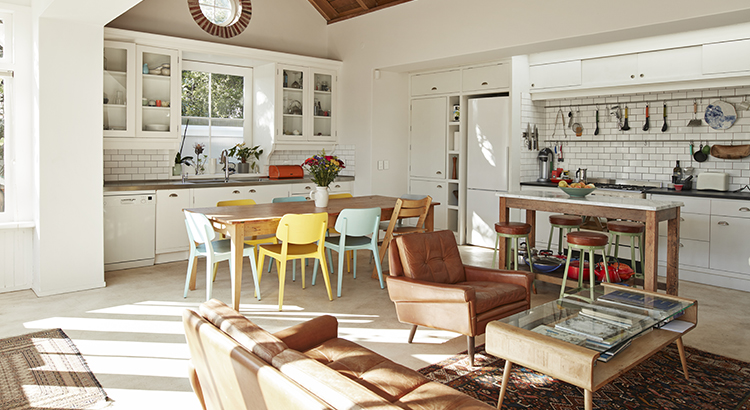 While it's exciting to start thinking about moving in and decorating after you've applied for your mortgage, there are some key things to keep in mind before you close. Here's a list of things you may not realize you need to avoid after applying for your home loan.
If you're thinking about buying or selling a home, you probably want to know what's really happening with home prices, mortgage rates, housing supply, and more. That's not an easy task considering how sensationalized headlines are today. Jay Thompson, Real Estate Industry Consultant, explains:
Are you prepping to buy your first home? If so, one of the steps you should take early on is making sure you're financially ready for your purchase. Here are just a few of the financial fundamentals you'll need to focus on as you set out to buy a home.
Mortgage rates have been a hot topic in the housing market over the past 12 months. Compared to the beginning of 2022, rates have risen dramatically. Now they're dropping, and that has to do with everything happening in the economy. Nadia Evangelo...
Did the frequency and intensity of bidding wars over the past two years make you put your home search on hold? If so, you should know the hyper competitive market has cooled this year as buyer demand has moderated and housing supply has grown. Those two factors combined mean you may see less competition from other buyers.
There are many people thinking about buying a home, but with everything affecting the economy, some are wondering if it's a smart decision to buy now or if it makes more sense to wait it out. As Bob Broeksmit, President and CEO of the Mortgage Bankers Association (MBA), explains:
There's no doubt buying a home today is different than it was over the past couple of years, and the shift in the market has led to advantages for buyers today. Right now, there are specific reasons that make this housing market attractive for those who've thought about buying but have sidelined their search due to rising mortgage rates.
There's no denying mortgage rates are higher now than they were last year. And if you're thinking about buying a home, this may be top of mind for you. That's because those higher rates impact how much it costs to borrow money for your home loan. As you set out to make a purchase this winter, you'll need to be strategic so you can find a home that meets your needs and budget.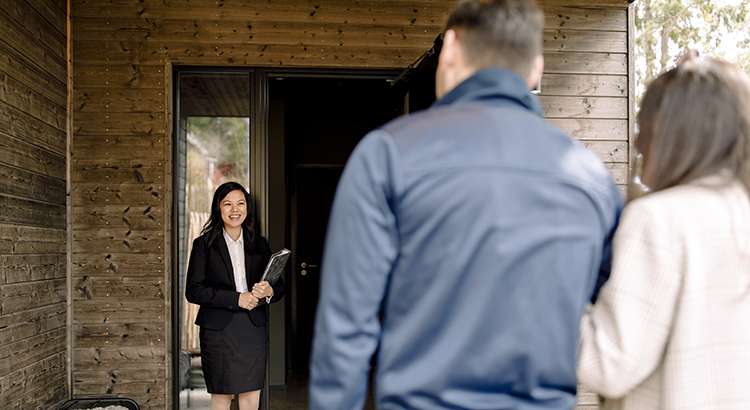 If you're a young adult, you may be thinking about your goals and priorities for the months and years ahead. And if homeownership ranks high on your goal sheet, you're in good company. Many of your peers are also pursuing their dream of owning a home. The 2022 Millennial & Gen Z Borrower Sentiment Report from Maxwell says: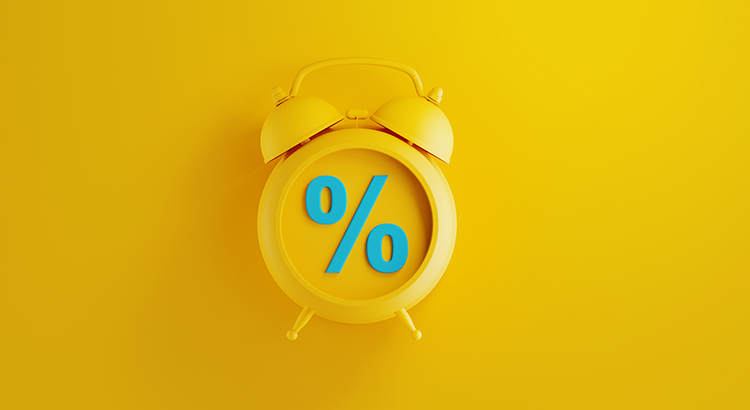 This past year, rising mortgage rates have slowed the red-hot housing market. Over the past nine months, we've seen fewer homes sold than the previous month as home price growth has slowed. All of this is due to the fact that the average 30-year fixed mortgage rate has doubled this year, severely limiting homebuying power for consumers. And, this month, the average rate for financing a home briefly rose over 7% before coming back down into the high 6% range. But we're starting to see a hint of what mortgage interest rates could look like next year.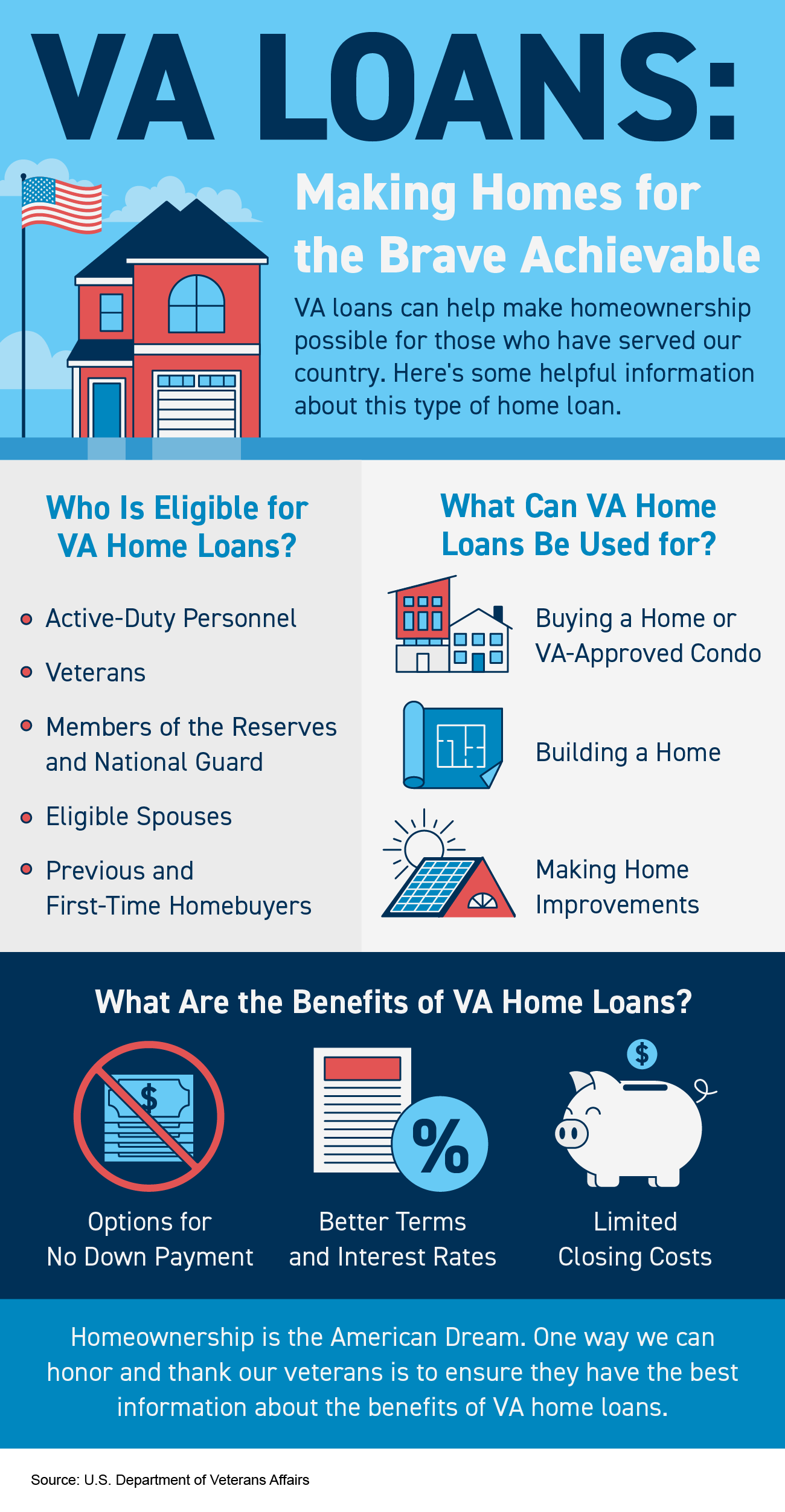 Some Highlights
VA Loans can help make homeownership possible for those who have served our country.
These loans offer great benefits for eligible individuals and can help them buy a VA-approved house or condo, build a new home, or make improvements to their house.
Homeownership is the American Dream. One way we can honor and thank our veterans is to ensure they have the best information about the benefits of VA home loans.
For over 78 years, Veterans Affairs (VA) home loans have provided millions of veterans with the opportunity to purchase homes of their own. If you or a loved one have served, it's important to understand this program and its benefits.
If you're planning to buy a home, knowing what to budget for and how to save may sound scary at first. But it doesn't have to be. One way to take the fear out of budgeting is understanding some of the costs you might encounter. And to do that, turn to trusted real estate professionals. They can help you plan your finances and prepare your budget.