If you're thinking about retirement or have already retired this year, you may be planning your next steps. One of your goals could be selling your house and finding a home that more closely fits your needs.
Whether you've just retired or you're thinking about retirement, you may be considering your options and trying to picture a whole new stage of your life. And you're not alone. Research from the Retirement Industry Trust Association (RITA) shows 10,000 Baby Boomers reach the typical retirement age (65) every day, and only 47% of the people in that generation have already retired.
Life events can have a major impact on what you need from your home, and retirement is one of the biggest changes many of us face. This period of your life can mean doing more of the things you enjoy, like traveling, visiting with loved ones, or taking on new hobbies. But what does that mean for your home?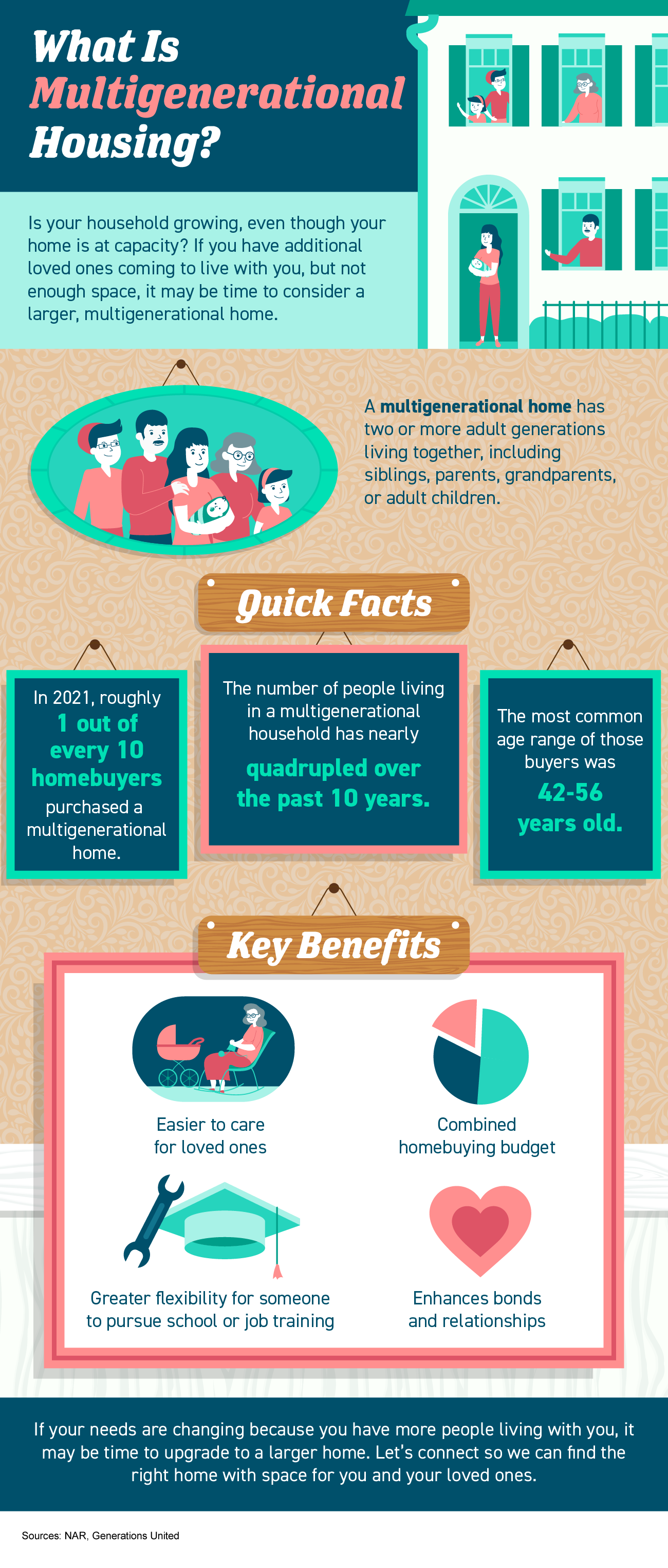 Some Highlights
If you have additional loved ones coming to live with you but don't have enough space, it may be time to consider a larger, multigenerational home.
Some key benefits of multigenerational living include a combined homebuying budget, shared caregiving duties, enhanced relationships, and more. These benefits might be why more people are choosing to live in multigenerational homes today.
Let's connect so you can find a house that meets your changing needs and has plenty of space for you and your loved ones.
The past year and a half brought about significant life changes for many of us. For some, it meant entering retirement earlier than expected. Recent data shows more people retired this year than anticipated. According to the Schwartz Center for Economic Policy Analysis, 2021 saw a retirement boom: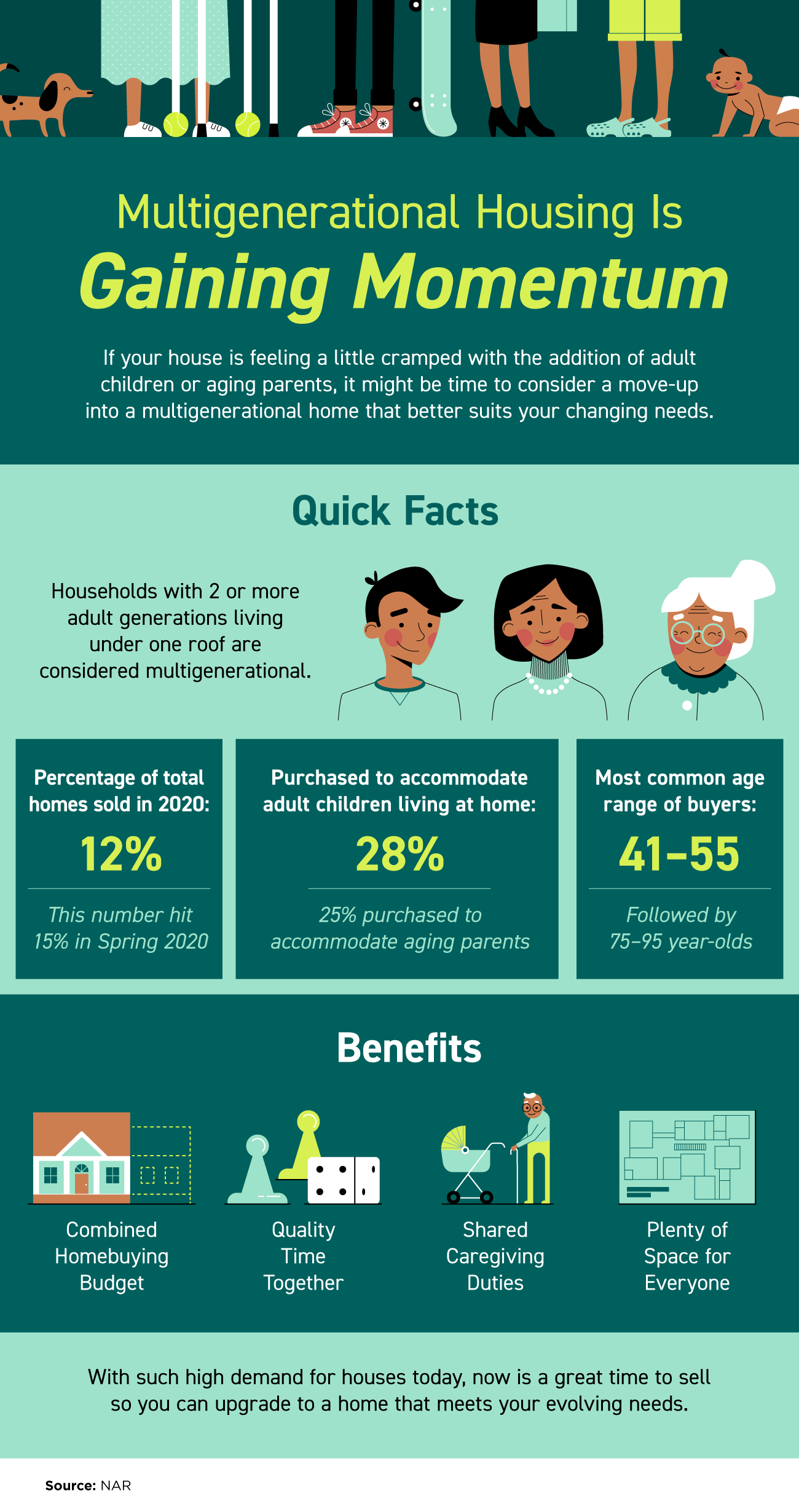 Some Highlights
If your house is feeling a little cramped with the addition of adult children or aging parents, it might be time to consider a move-up into a multigenerational home that better suits your changing needs.
With benefits that include a combined homebuying budget and shared caregiving duties, an increasing number of households are discovering the value of a multigenerational home.
With such high demand for houses today, now is a great time to sell so you can upgrade to a multigenerational home that may better suit your evolving needs.
Every day in the U.S., roughly 10,000 people turn 65. Prior to the health crisis that swept the nation in 2020, most people had to wait until they retired to make a move to the beach, the golf course, or the senior living community they were looking to settle into for their later years in life. This year, however, the game changed.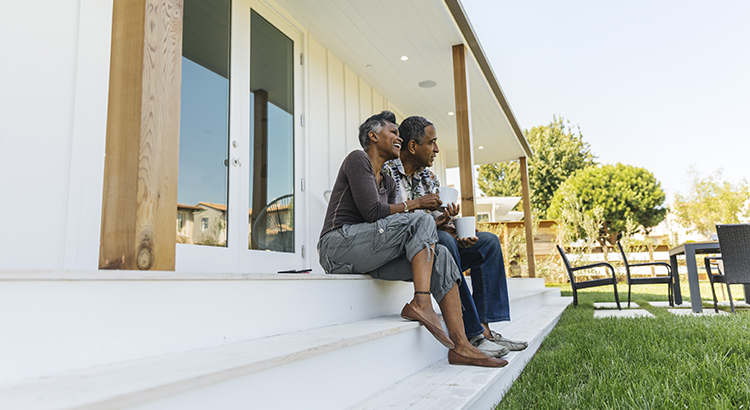 Once the kids have left the nest, you may be wondering what to do with all of the extra space in your home. Chances are, you don't need four bedrooms anymore, and it may be a great time to sell your house and downsize, maybe even into a single-story home. You've likely gained significant equity if you've lived in your home for a while, so making a move while demand for your current house is high could be your best step forward toward the retirement goals you set out to achieve several years ago.
There's comfort in being around people who share common interests, goals, and challenges. That comfort in a community doesn't wane with age – it actually deepens. Whether it's proudly talking about grandchildren or lamenting the fact that our eyes aren't as good as they used to be, it helps to be around people who not only understand what we're saying but actually feel the same joys and concerns as well.
A desire among many seniors is to "age in place."
Home values have been increasing for 93 consecutive months, according to the National Association of Realtors. If you're a homeowner, particularly one looking to downsize your living space, that's great news, as you've likely built significant equity in your home.
Did you know that 1 in 6 Americans currently live in a multigenerational household?
Did you know August 21st is National Senior Citizens Day? According to the United States Census, we honor senior citizens today because, "Throughout our history, older people have achieved much for our families, our communities, and our country. That remains true today and gives us ample reason…to reserve a special day in honor of the senior citizens who mean so much to our land."
As loved ones start to get older, we start to wonder: how long will they be able to live alone? Will they need someone there to help them with daily life? There's a reason to ask those questions now more than ever, as the average life expectancy in the U.S. is 78 years old! As a result, 41% of Americans in the market are searching for a home that can accommodate a multigenerational family.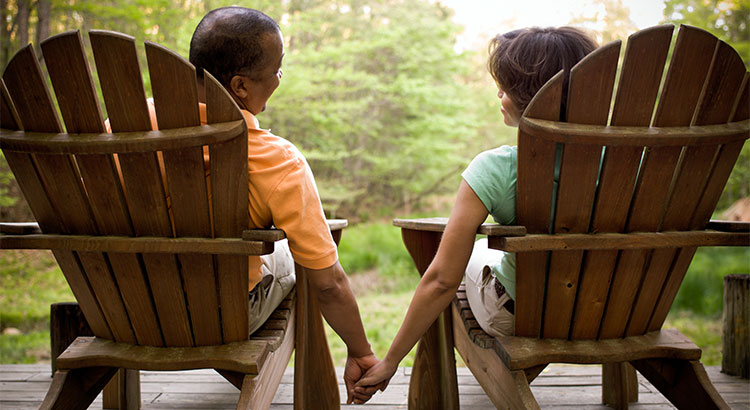 Many studies suggest one of the main reasons for the inventory shortage in today's market of homes for sale is that older generations have chosen to "age in place" over moving.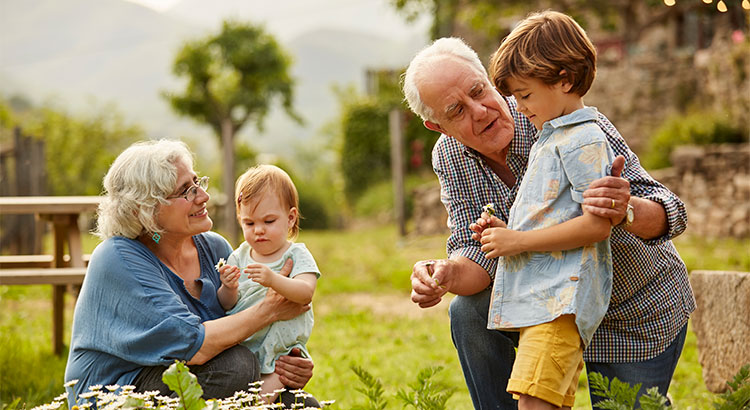 There are many reasons why a homeowner decides to sell their house and move. The latest Generational Trends Report from the National Association of Realtors asked recent home sellers to share their reason for moving.
There has been a great amount written on millennials and their impact on the housing market. However, the headlines often contradict each other. Some claim this generation is becoming the largest share of first-time home buyers, while others claim millennials don't want to own a home, blaming them for the dip in homeownership rate.
Study after study shows that no matter what generation Americans belong to, the vast majority believe that homeownership is an important part of their American Dream. The benefits of homeownership can be broken into two main categories: financial and non-financial (often referred to as emotional or social reasons.)
Every year around this time, many homeowners begin the process of preparing their homes in case of extreme winter weather. Some others skip winter all together by escaping to their vacation homes in a warmer climate.
Every three years, the Federal Reserve conducts their Survey of Consumer Finances in which they collect data across all economic and social groups. Their latest survey data covers responses from 2013-2016.
We often discuss the difference in family wealth between homeowner households and renter households. Much of that difference is the result of the equity buildup that homeowners experience over the time that they own their home. In a report recently released by the nonpartisan Employee Benefit Research Institute (EBRI), they reveal how valuable equity can be in retirement planning.
According to a Merrill Lynch study, "an estimated 4.2 million retirees moved into a new home last year alone." Two-thirds of retirees say that they are likely to move at least once during retirement.
Within the next five years, Baby Boomers are projected to have the largest household growth of any other generation during that same time period, according to the Joint Center for Housing Studies of Harvard. Let's take a look at why…
Within the next five years, Baby Boomers are projected to have the largest household growth of any other generation during that same time period, according to the Joint Center for Housing Studies of Harvard. Let's take a look at why… In Merril...
Today we are pleased to have Nikki Buckelew back as our guest blogger. Nikki is considered a leading authority on seniors real estate and housing. Enjoy! It was her 80th birthday and as Sue's family gathered around in celebration, she announce...