If you're thinking of buying a home and living with siblings, parents, or grandparents, then multigenerational living may be for you. The Pew Research Center defines a multigenerational household as a home with two or more adult generations. And the number of individuals choosing multigenerational living has increased over the past 50 years.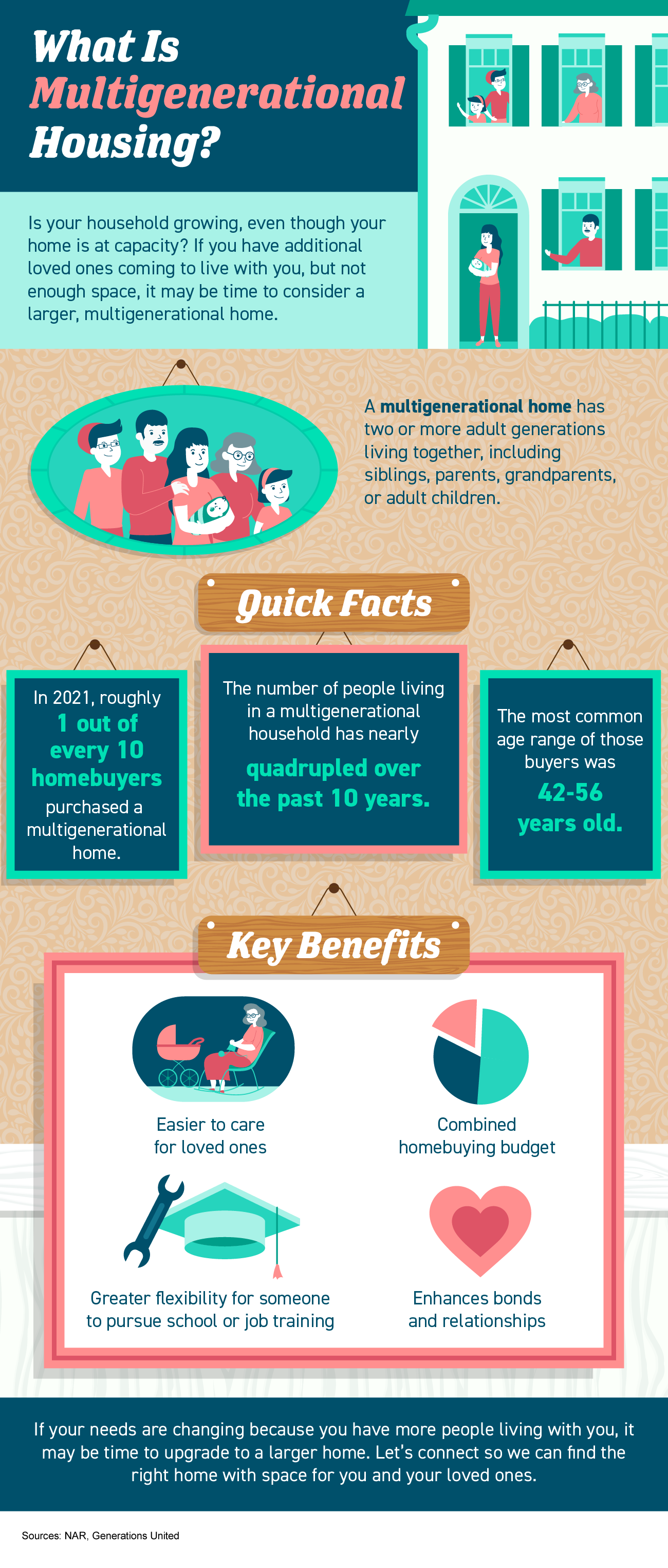 Some Highlights
If you have additional loved ones coming to live with you but don't have enough space, it may be time to consider a larger, multigenerational home.
Some key benefits of multigenerational living include a combined homebuying budget, shared caregiving duties, enhanced relationships, and more. These benefits might be why more people are choosing to live in multigenerational homes today.
Let's connect so you can find a house that meets your changing needs and has plenty of space for you and your loved ones.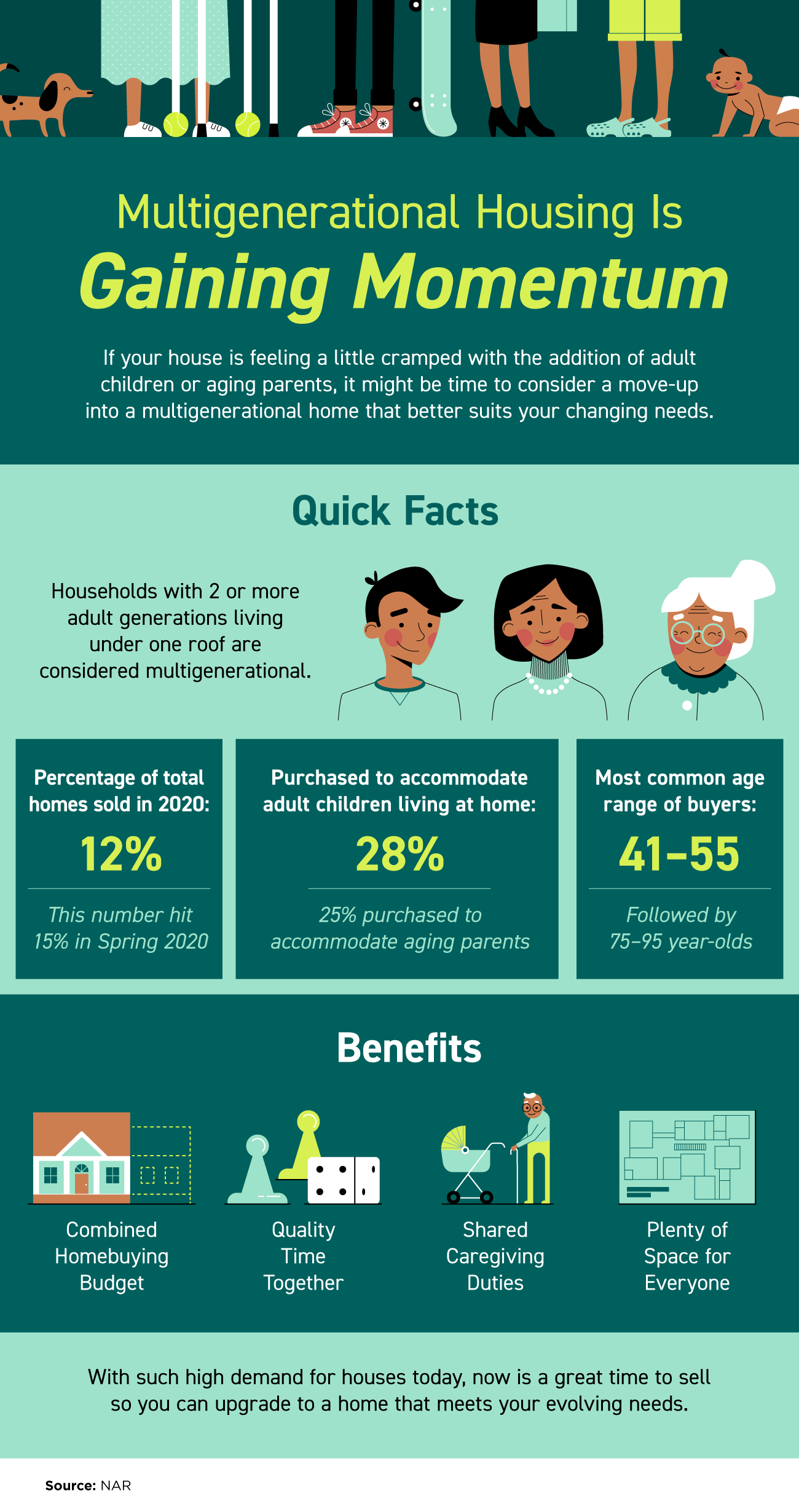 Some Highlights
If your house is feeling a little cramped with the addition of adult children or aging parents, it might be time to consider a move-up into a multigenerational home that better suits your changing needs.
With benefits that include a combined homebuying budget and shared caregiving duties, an increasing number of households are discovering the value of a multigenerational home.
With such high demand for houses today, now is a great time to sell so you can upgrade to a multigenerational home that may better suit your evolving needs.
The demand for homes this year is extraordinary as record-breaking numbers of hopeful buyers continue to shop for homes. In a normal year, the peak homebuying season comes to a close by early fall. However, 2020 is anything but a normal year, and the housing market is no exception. Lawrence Yun, Chief Economist for the National Association of Realtors (NAR), explains: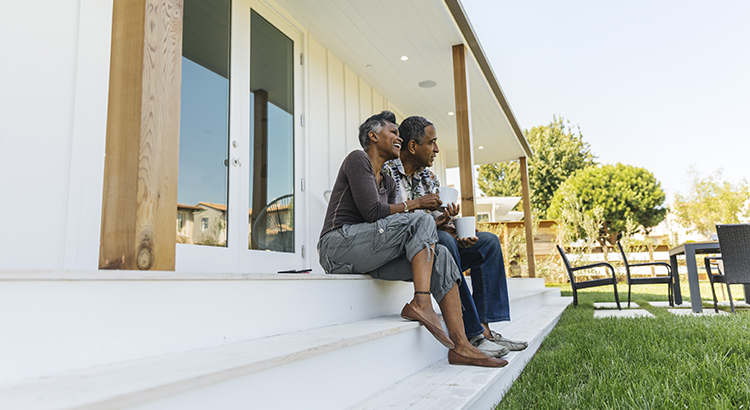 Once the kids have left the nest, you may be wondering what to do with all of the extra space in your home. Chances are, you don't need four bedrooms anymore, and it may be a great time to sell your house and downsize, maybe even into a single-story home. You've likely gained significant equity if you've lived in your home for a while, so making a move while demand for your current house is high could be your best step forward toward the retirement goals you set out to achieve several years ago.
A desire among many seniors is to "age in place."
If one of the questions you're asking yourself today is, "Should I sell my house this year?" the current Housing Opportunities and Market Experience (HOME) Survey from the National Association of Realtors® (NAR) should boost your confidence as it relates to the current selling sentiment in the housing market. Even with all the information overload in the media circling around talk of a possible recession, the upcoming 2020 election, and more, Americans feel good about selling a house now. That's some news to get excited about!
In the latest Housing Trends Report, the National Association of Home Builders (NAHB) measured the share of adults planning to buy a home over the next 12 months. The report indicates the percentage of all buyers that will be first-time buyers looking to purchase a home grew from 58% in Q4 2018 to 63% in Q4 2019.

Some Highlights
Whether capitalizing on job opportunities, affordability, or warm-weather places to retire, Americans are making moves to these top cities to take advantage of the strength in the current housing market.
A strong economy and lower mortgage rates have made it easier for many would-be buyers to get into the market. According to realtor.com, it just depends on which market.
To find the top market in our area, let's get together.
Did you know that 1 in 6 Americans currently live in a multigenerational household?
The Federal Reserve Bank (The Fed) recently released their 2019 Survey of Consumer Expectations Housing Survey. The survey reported that 65% of Americans believe homeownership is a good financial investment. Since 2014, the percentage has increased by over nine percent.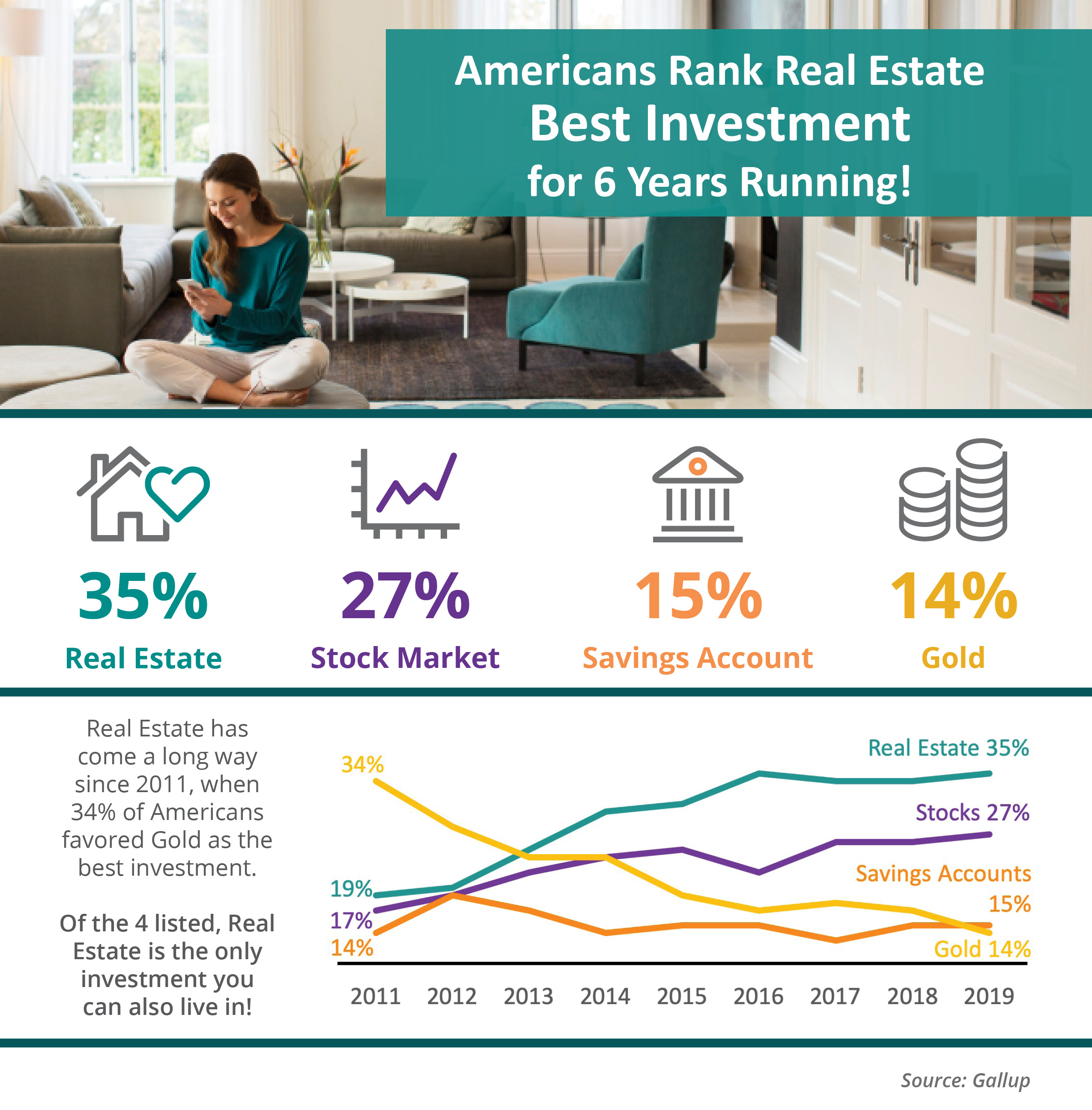 Some Highlights
Real estate has outranked stocks/mutual funds, gold, savings accounts/CDs, and bonds as the best long-term investment among Americans for the last 6 years.
Stock owners are more positive about real estate than stocks as an investment.
Of the 4 listed, real estate is the only investment you can also live in!
During the housing market crash, Gen X homeowners lost more wealth than other generations. However, things are changing now! A strong economy, increasing home prices, and the recovery of the housing market are helping this generation to regain their lost wealth.
As loved ones start to get older, we start to wonder: how long will they be able to live alone? Will they need someone there to help them with daily life? There's a reason to ask those questions now more than ever, as the average life expectancy in the U.S. is 78 years old! As a result, 41% of Americans in the market are searching for a home that can accommodate a multigenerational family.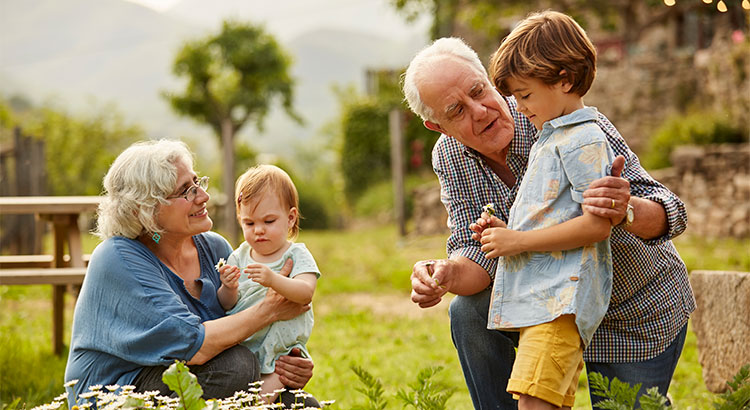 There are many reasons why a homeowner decides to sell their house and move. The latest Generational Trends Report from the National Association of Realtors asked recent home sellers to share their reason for moving.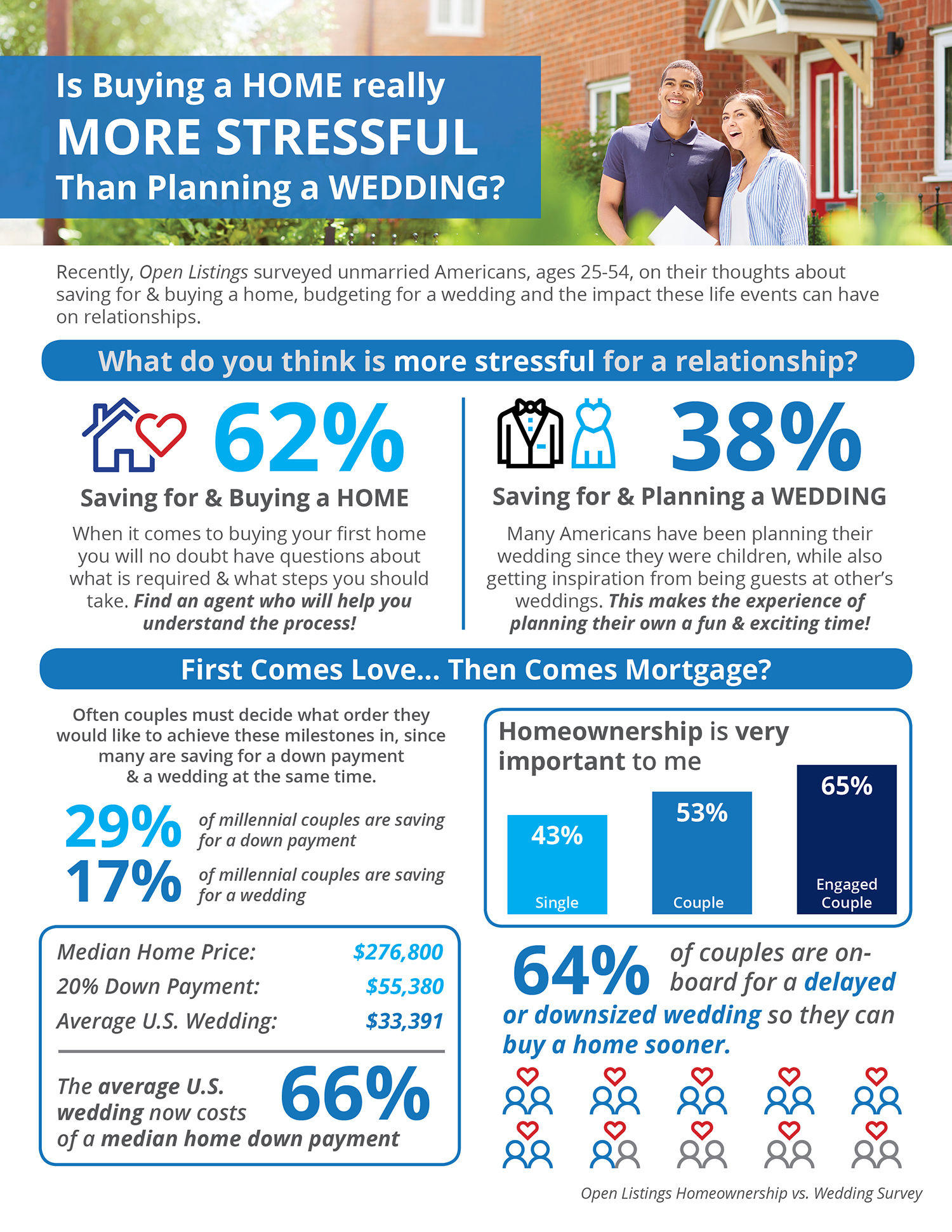 Some Highlights
According to a new survey from Open Listings, 62% of Americans ages 25-54 believe that buying a home is more stressful than planning a wedding.
Many young couples are saving for a wedding and a home at the same time.
The average US wedding now costs 66% of a median home down payment, according to The Knot.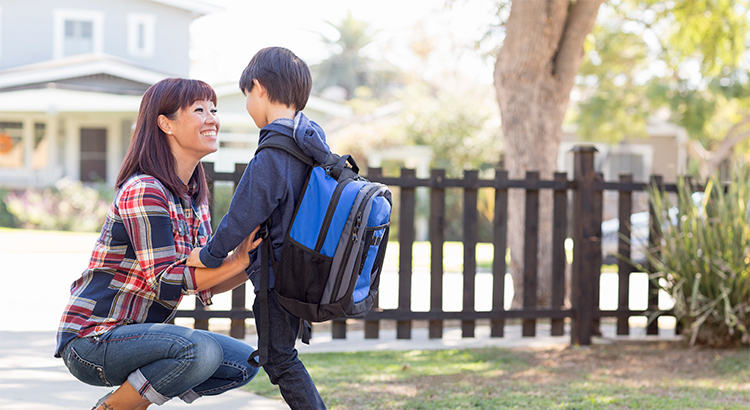 It should come as no surprise that buying a home in a good school district is important to homebuyers. According to a report from Realtor.com, 86% of 18-34 year-olds and 84% of those aged 35-54 indicated that their home search areas were defined by school district boundaries.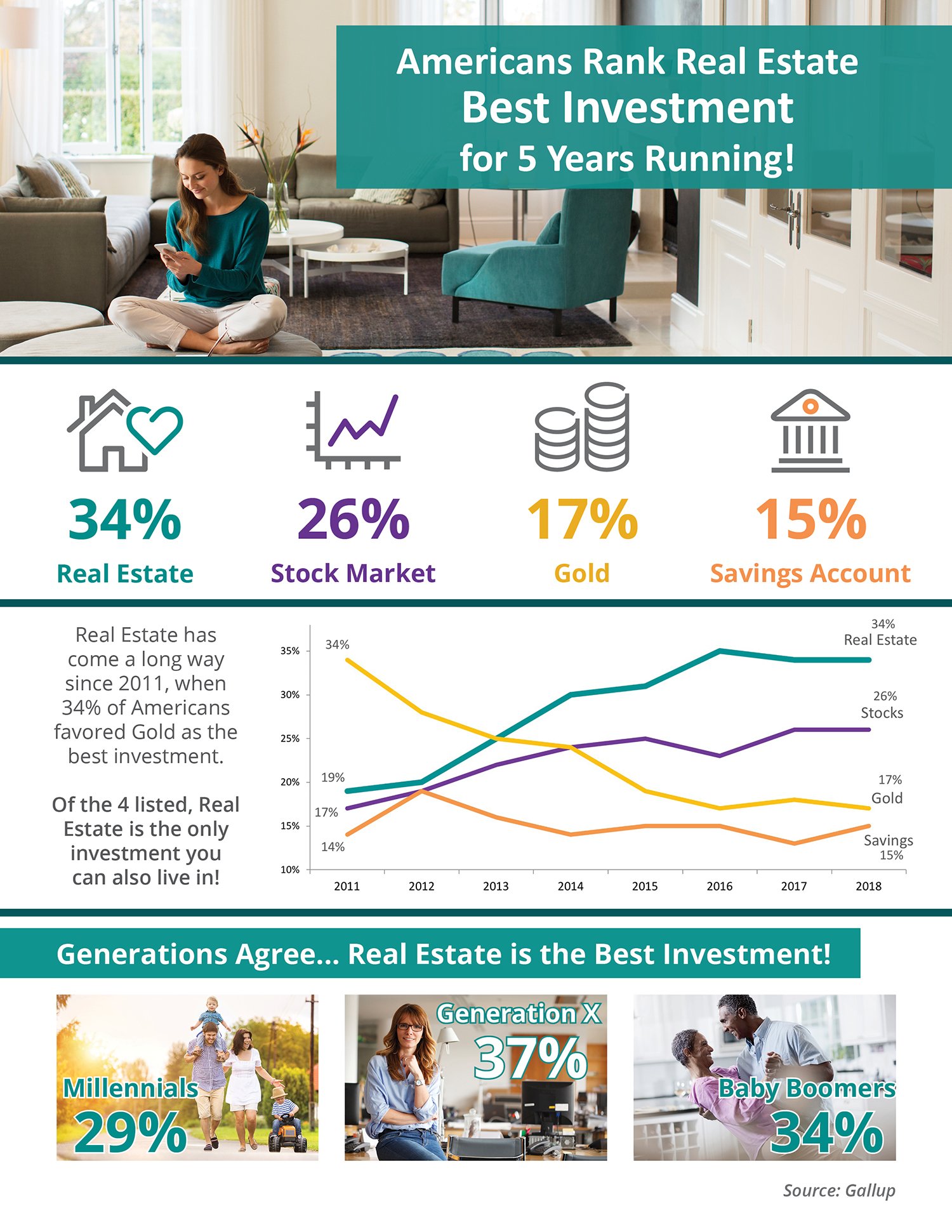 Some Highlights
Real estate has outranked stocks/mutual funds, gold, savings accounts/CDs, and bonds as the best long-term investment among Americans for the last 5 years!
The generations agree! Real estate is the best investment!
Generation X leads the way with 37% believing in real estate as the top investment.