In today's world, hiring an agent who has a finger on the pulse of the market will make your buying or selling experience an educated one.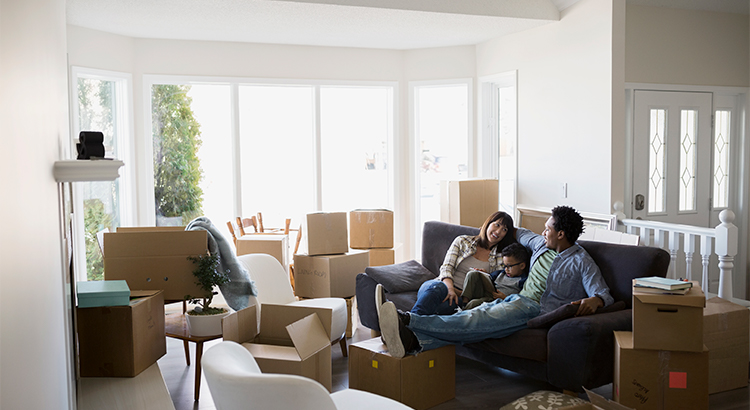 Recently two U.S. Census Bureau researchers released their findings on the biggest determinants of household wealth. What they found may help shape your view on building your family's net worth.
It's common knowledge that your FICO® score plays an important role in the homebuying process. However, many buyers have misconceptions regarding what exactly is required to get the loans they need.
Contrary to common misconception, a down payment is often much less than many believe.
The residential real estate market has been plodding along for most of the year. However, three recent reports show the market may be on the verge of a rebound.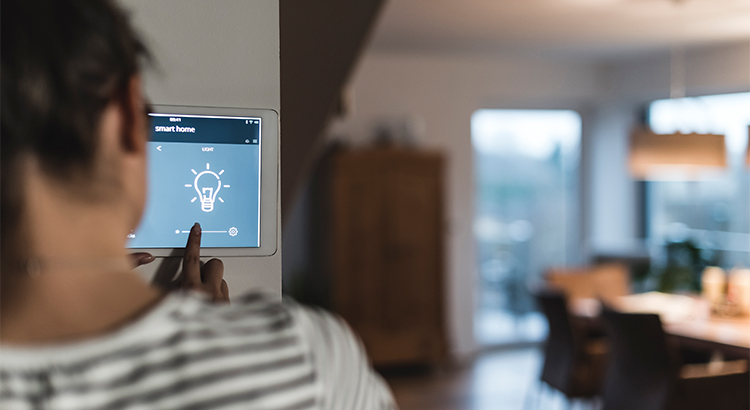 By making a few key upgrades to your home, you'll save on your utility bills and improve the energy efficiency of your home. When you're ready to sell your house, these key features will make it even more attractive to potential buyers.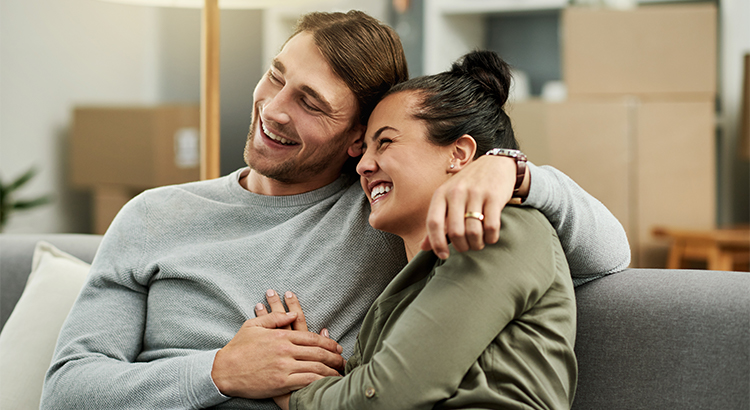 The latest edition of the Realtors Confidence Index from NAR sheds some light on the relationship between seller traffic (supply) and buyer traffic (demand). Until the supply of homes for sale starts to meet buyer demand, prices will continue to rise.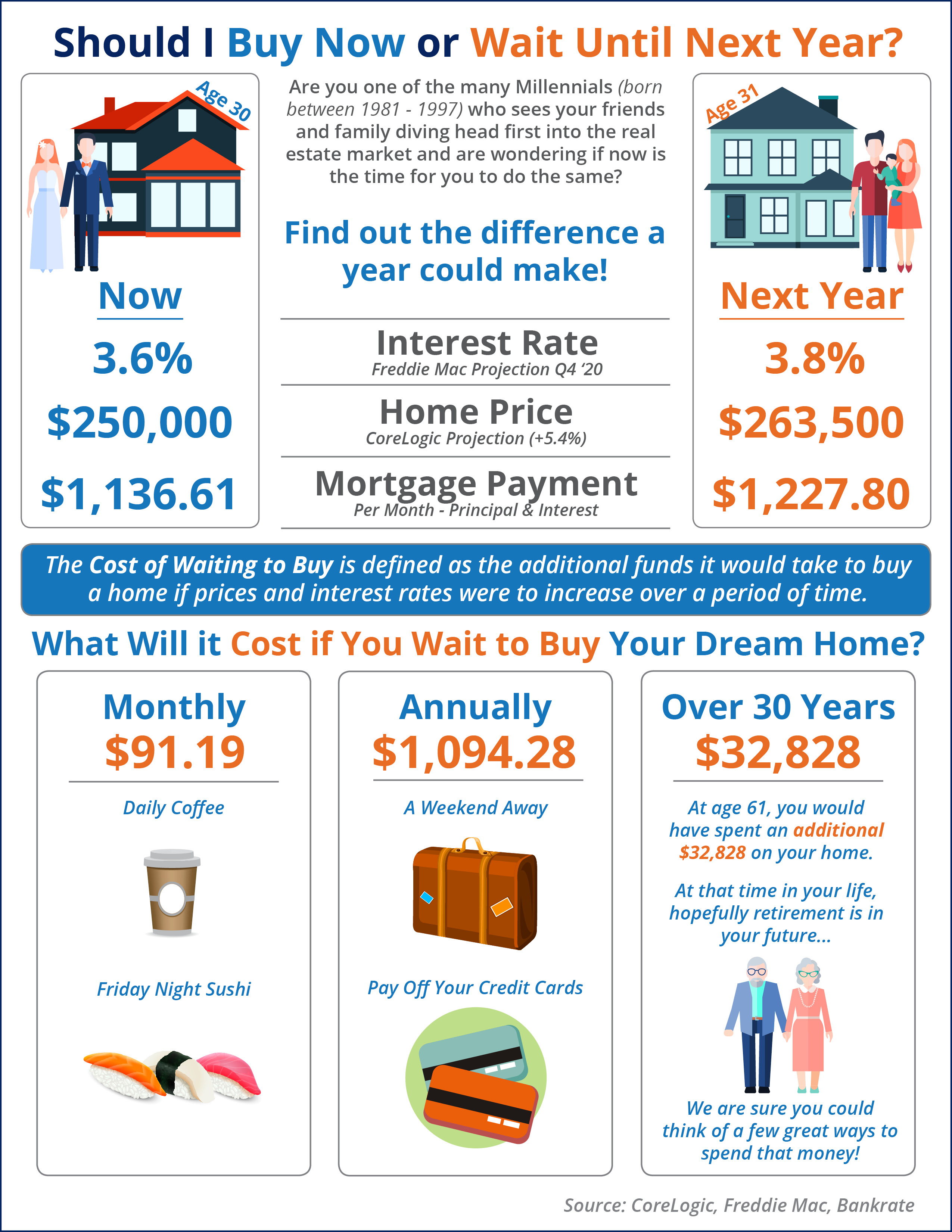 Some Highlights
The "cost of waiting to buy" is defined as the additional funds necessary to buy a home if prices and interest rates were to increase over a period of time.
Freddie Mac forecasts interest rates will rise to 3.8% by Q4 2020.
CoreLogic predicts home prices will appreciate by 5.4% over the next 12 months.
If you're ready and willing to buy your dream home, now is a great time to buy.
When people talk about homeownership and the American Dream, much of the conversation revolves around the financial benefits of owning a home. However, two recent studies show that the non-financial benefits might be even more valuable.
According to a new study from realtor.com, the week of September 22 is the best time of year to buy a home, making it 'Black Friday' for homebuyers.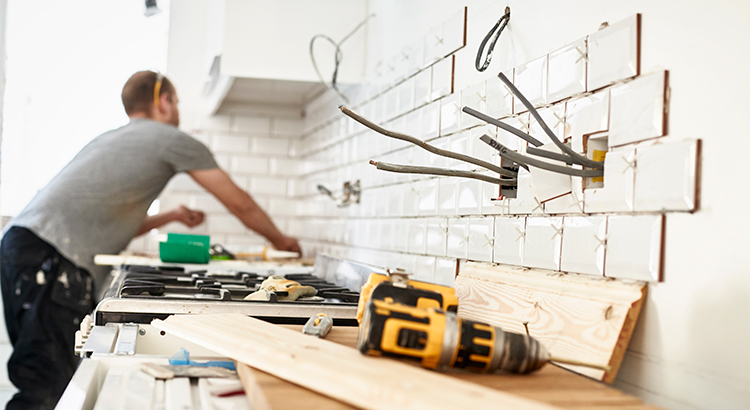 If you're thinking about remodeling your house before you list it, take a look at these three tips to help you decide if you really need to fix it up before you sell. The answer may surprise you.
In today's real estate market, more houses are coming to market every day. Eager buyers are searching for their dream homes, so setting the right price for your house is one of the most important things you can do.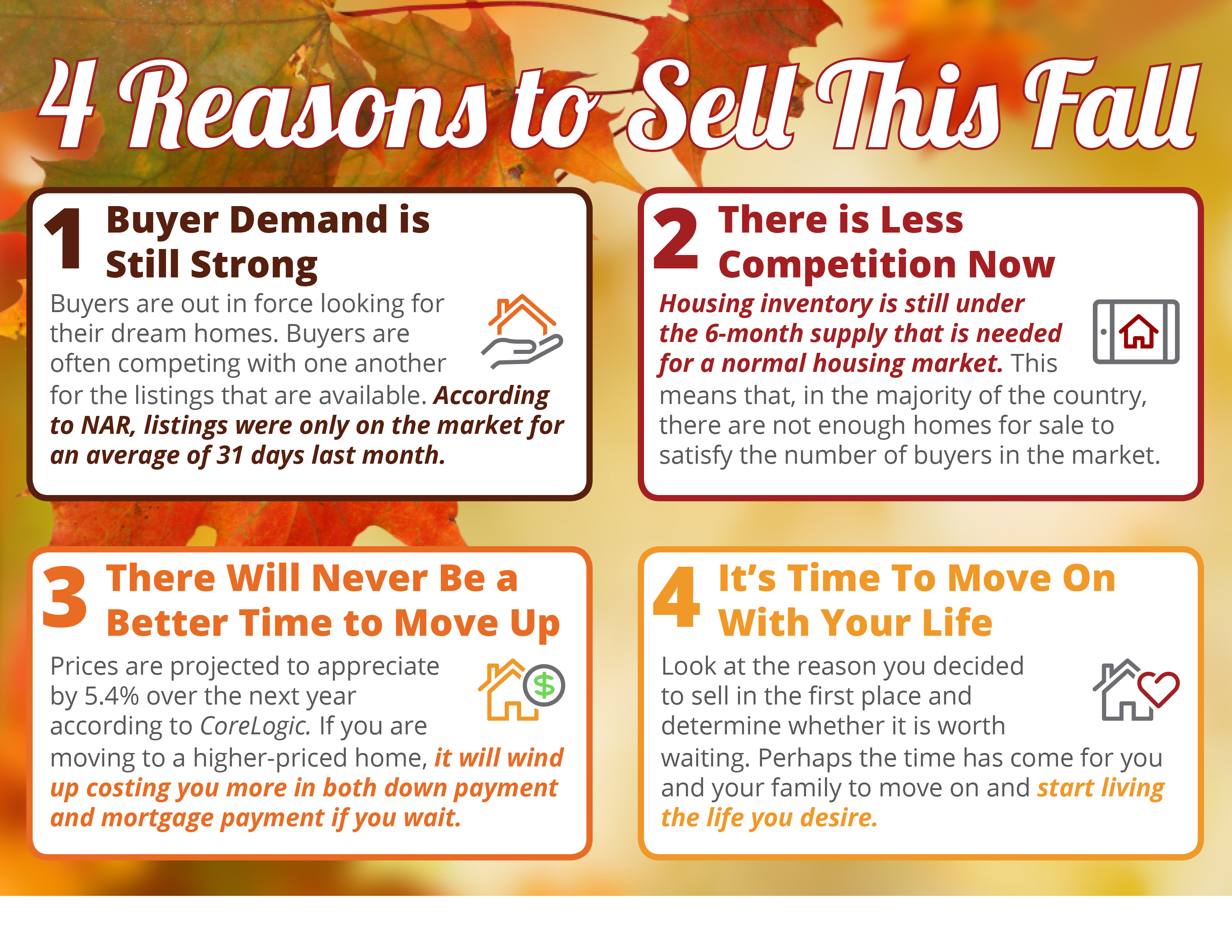 Some Highlights
Buyers are active in the market and often competing with one another for available listings.
Housing inventory is still under the 6-month supply found in a normal housing market.
Homes are still selling relatively quickly, averaging 31 days on the market.
One of the benefits of homeownership is that it is a "forced savings plan." Here's how it works: You make a mortgage payment each month. Part of that payment is applied to the principal balance of your mortgage. Each month you owe less on the home. The difference between the value of the home and what you owe is called equity.
Price appreciation can differ depending on your price range. CoreLogic analyzed four individual home prices tiers and shares the increase in each one.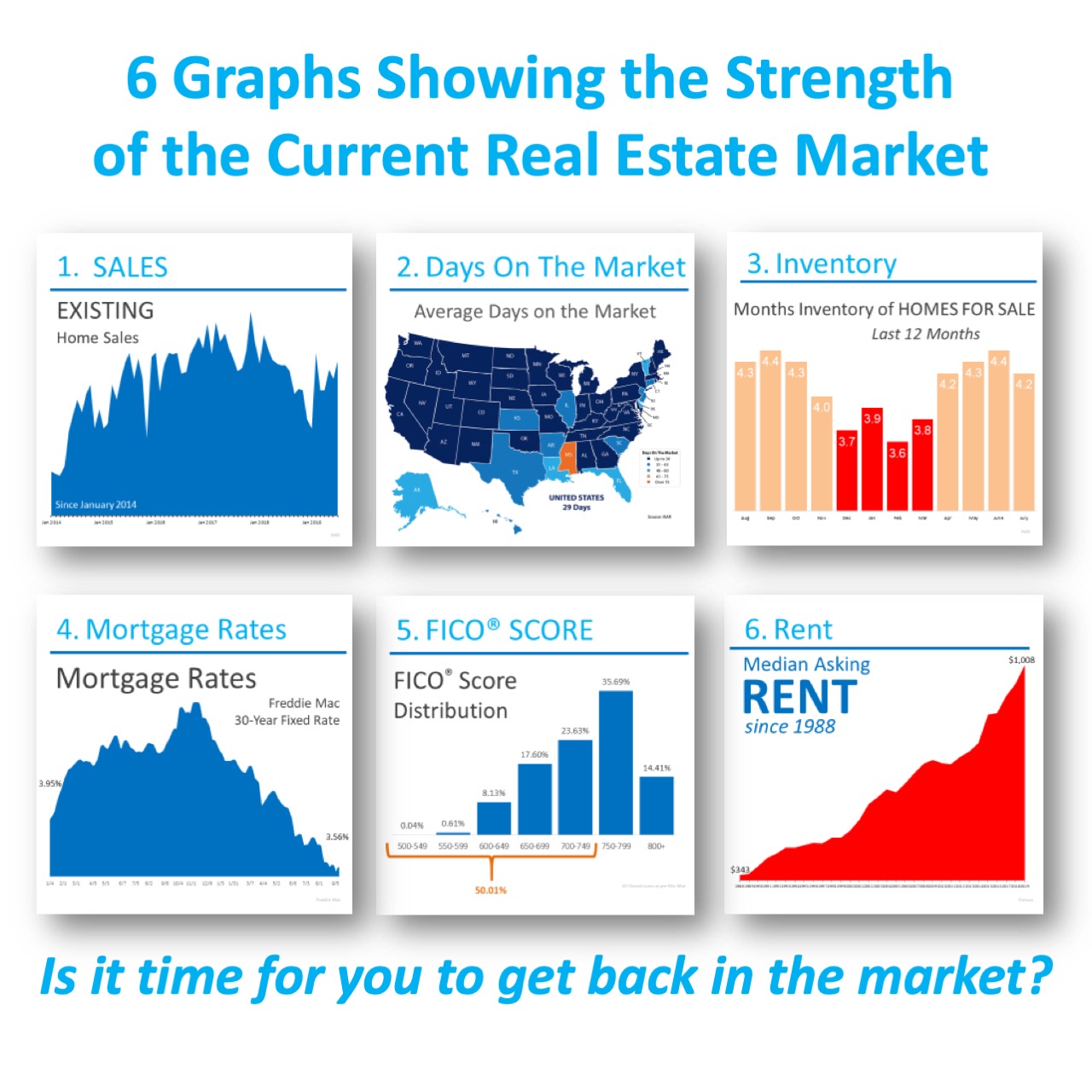 Some Highlights
Keeping an eye on the current status of the housing market is one of the best ways to make powerful and confident decisions when buying or selling a home.
Mortgage rates remaining near historic lows and houses selling in an average of only 29 days are just two key elements driving the strength of today's market.
With the national data shown here, make sure to also determine what's happening in your local market so you are fully informed when you're ready to make your next move.
With the current uncertainty about the economy triggered by a potential trade war, some people are waiting to purchase their first home or move-up to their dream house because they think or hope home prices will drop over the next few years. However, the experts disagree with this perspective.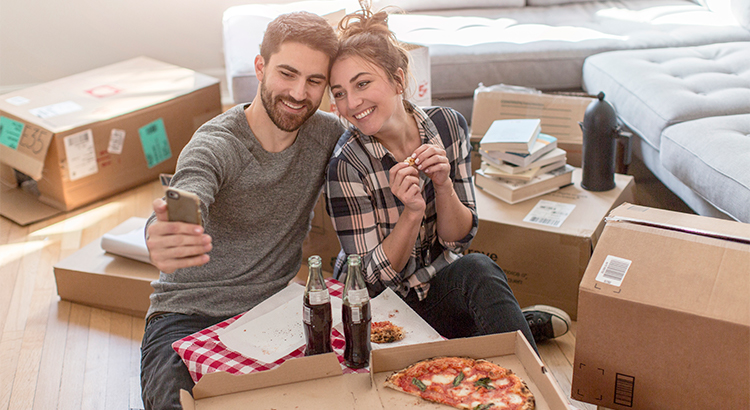 In a recent article by Realtor Magazine, Mark Fleming, Chief Economist of First American Financial Corporation, notes, "The largest group of millennials by birth year will turn 30 in 2020, which puts them entering their prime homebuying years".
Freddie Mac, Fannie Mae, and the Mortgage Bankers Association are all projecting home sales will increase nicely in 2020.
Last week realtor.com released the results of a survey that produced three major revelations:
53% of home purchasers (first-time and repeat buyers) currently in the market believe a recession will occur this year or next.
57% believe the next recession will be as bad or worse than 2008.
55% said they would cancel plans to move if a recession occurred.
When buying a home, taxes are one of the expenses that can make a significant difference in your monthly payment. Do you know how much you might pay for property taxes in your state or local area?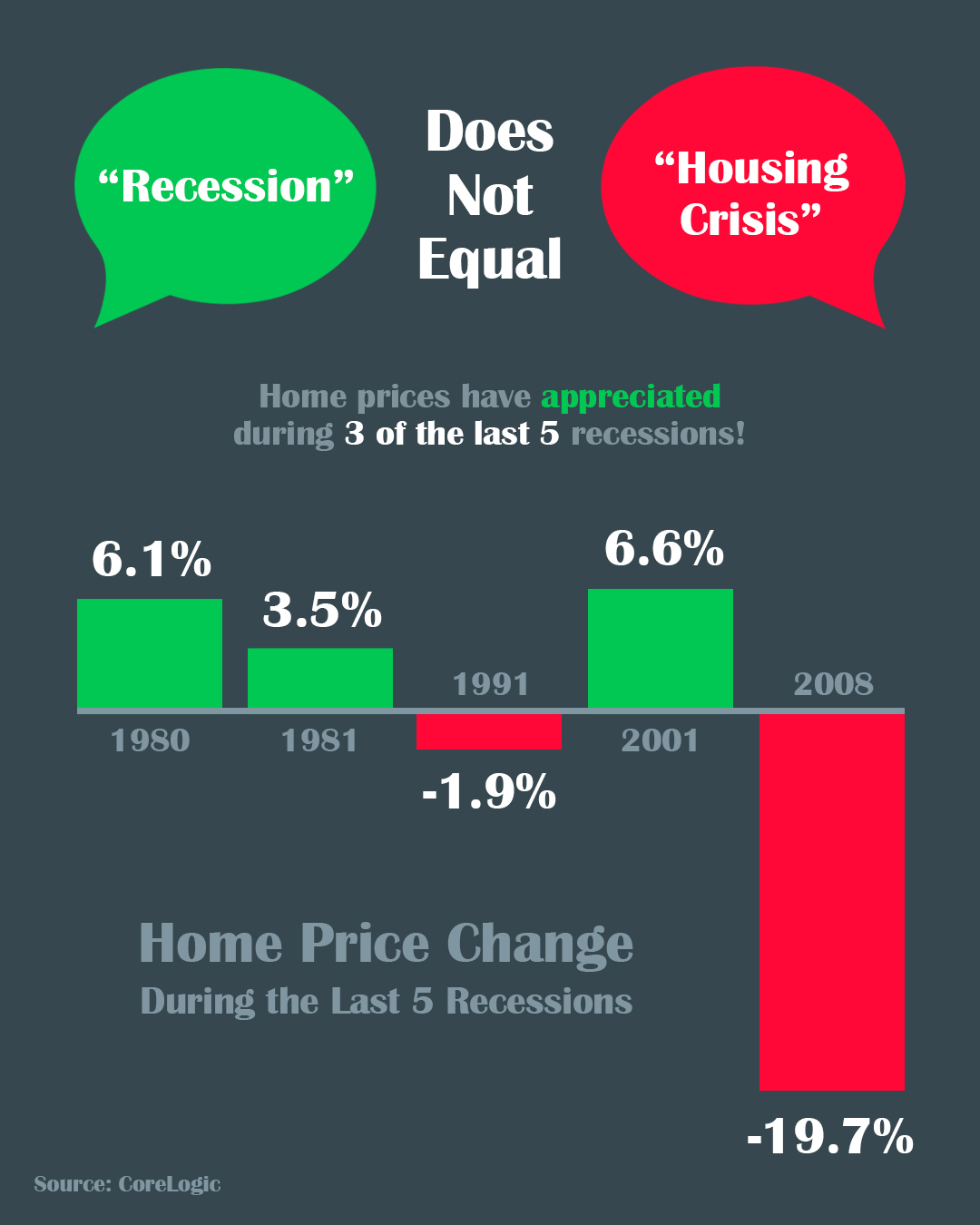 Some Highlights
There is plenty of talk in the media about a pending economic slowdown.
The good news is, home values actually increased in 3 of the last 5 U.S. recessions, and decreased by less than 2% in the 4th.
Many experts predict a potential recession is on the horizon. However, housing will not be the trigger, and home values will still continue to appreciate. It will not be a repeat of the crash in the 2008 housing market.
When thinking about selling their house, homeowners have many options. A relatively new option is using an "iBuyer." What is an iBuyer?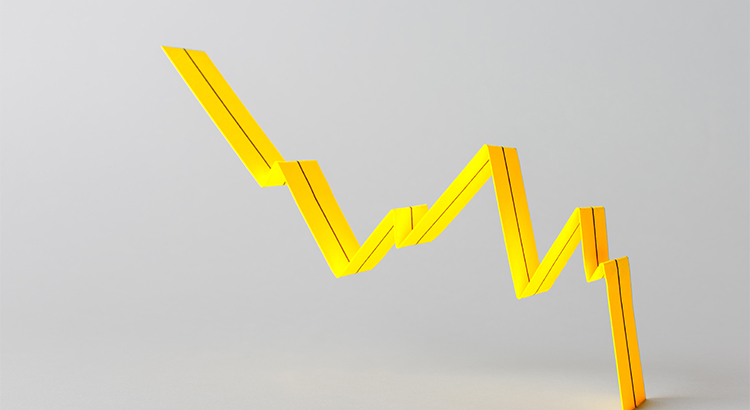 Mortgage rates have fallen by over a full percentage point since Q4 of 2018, settling at near-historic lows. This is big news for buyers looking to get more for their money in the current housing market.
We're in the back half of the year, and with a decline in interest rates as well as home price and wage appreciation, many are wondering what the predictions are for the remainder of 2019.