Justin DeCesare is back as our guest blogger today. Justin is the CEO of Middleton & Associates Real Estate, one of the largest independently owned Brokerages in coastal San Diego.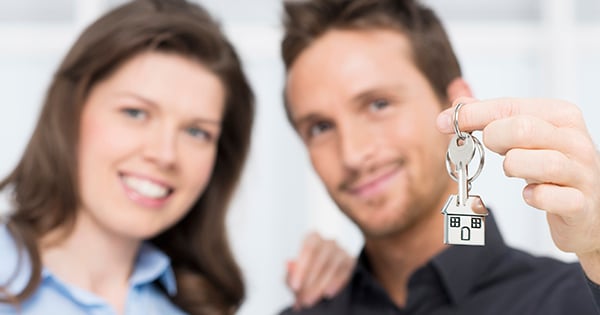 A recent article written by Kelley Holland of CNBC titled "Retirement trumps home ownership for millennials" references a National Endowment for Financial Education study that claims only 13% of Millennials see home ownership as a top priority.
Half of the same sample claimed retirement saving was their primary goal.
To me, as both a Millennial and a Real Estate Broker/CEO, the answers to this survey stem from the perception of what home ownership is.
The last decade, or the fail decade as it is known by MSNBC's Chris Hayes, has wiped out countless sums of home equity. Even in the gains of the last two years, we are not back at the record highs of 2005 and 2006.
The correlation here is that this decline in home prices is when Millennials have come of age. We have grown up in a time when people began treating home ownership like they would a swing trade. It became the same as renting, but with the possibility for a quick return. Pride of ownership left the picture and Real Estate was turned into another get rich quick scheme.
The free-market economics of the Real Estate Market took over when the bubble was too full, and for most of the average Millennials adult life they have heard nothing but Real Estate negativity in the media.
As the market rebounds, and the understanding that home ownership provides for long term wealth takes over the perception of how retirement savings can be made, I am sure future results of this study will change.
1994 was 20 years ago.
Go back in the public records (or your MLS if it reaches two decades ago) and find some homes that were sold and have remained with one owner since. Even considering the plummeting values of the late 2000s, the home values and retirement savings are still there.
As Agents and Brokers, it is our duty to help our clients and not simply act as a salesman.
My suggestion to you is that as you are breaking down the monthly payments of your young clients' mortgage, help them see how the home itself is more than a dwelling and how it will play into the diversity of their retirement plans.
---
https://files.keepingcurrentmatters.com/wp-content/uploads/2014/05/07191053/Millennials-with-new-House-Keys-fbshare.jpg
315
600
The KCM Crew
https://www.keepingcurrentmatters.com/wp-content/uploads/2023/01/KCMLogoFlatForDarkTM-300x39.png
The KCM Crew
2014-05-22 07:00:58
2014-05-22 09:59:18
Millennials: Diversify with Housing