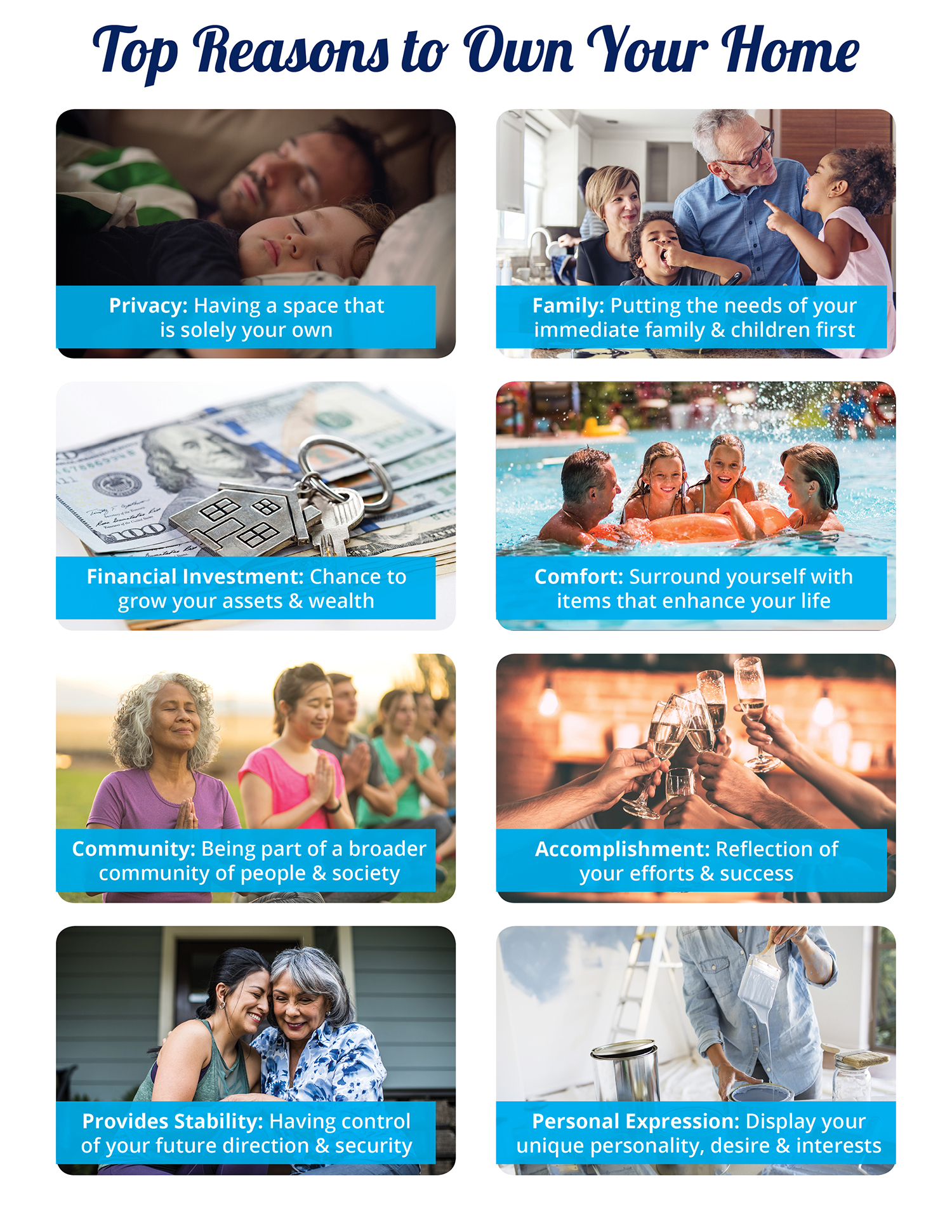 Some Highlights
June is National Homeownership Month!
Now is a great time to reflect on the many benefits of homeownership that go way beyond the financial.
What reasons do you have to own your own home?
There have been many headlines decrying an "affordability crisis" in the residential real estate market. While it is true that buying a home is less affordable than it had been over the last ten years, we need to understand why and what that means.
As loved ones start to get older, we start to wonder: how long will they be able to live alone? Will they need someone there to help them with daily life? There's a reason to ask those questions now more than ever, as the average life expectancy in the U.S. is 78 years old! As a result, 41% of Americans in the market are searching for a home that can accommodate a multigenerational family.
In today's housing market, home prices are increasing at a slower pace (3.7%) than they have over the last eight years (6-7%). However, they are still are above historical norms. Low supply of listed homes and high demand from buyers has pushed prices to rise rapidly.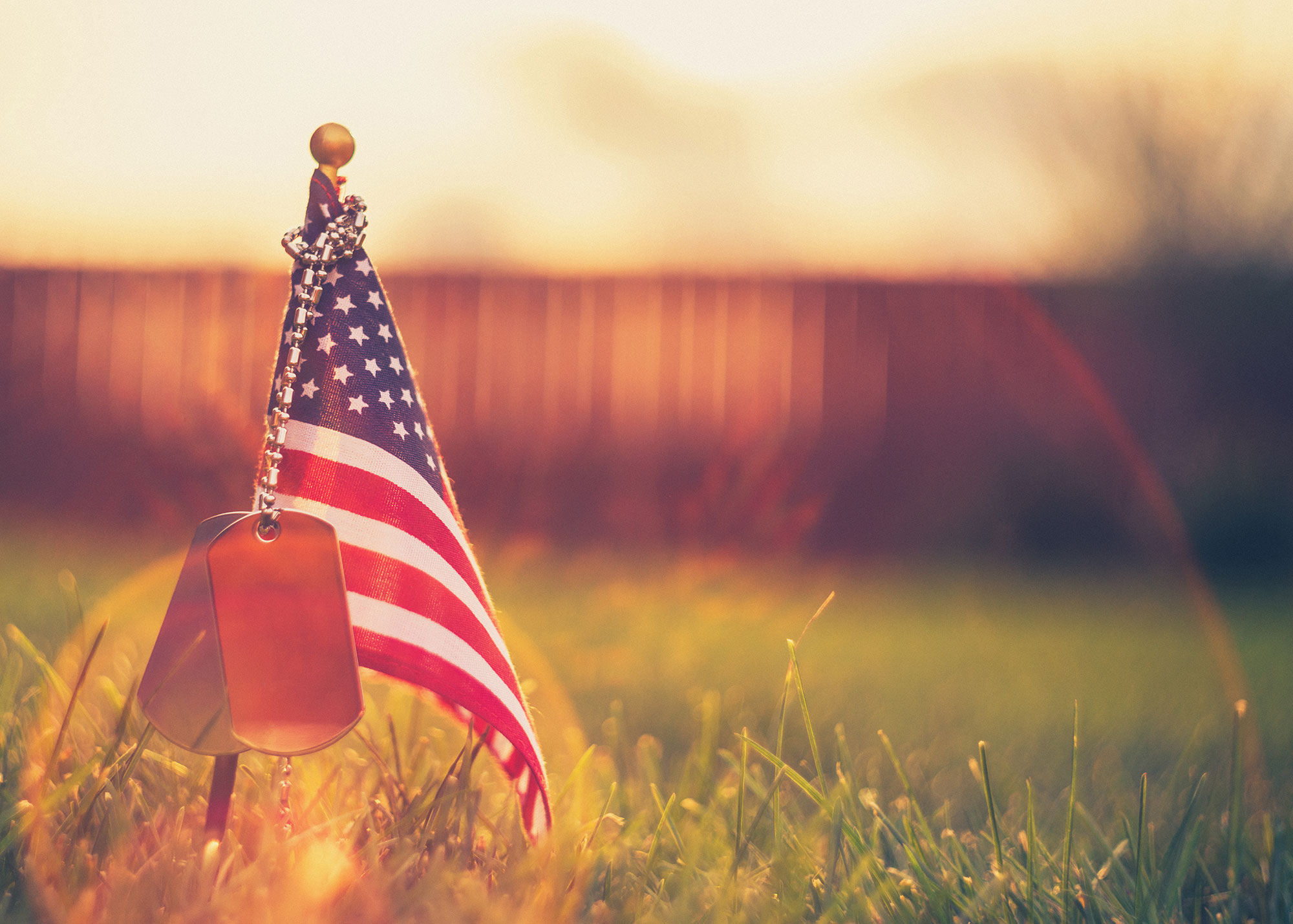 We remember, today and always.
Every year, Gallup surveys Americans to determine their choice for the best long-term investment. Respondents are given a choice between real estate, stocks, gold, and savings accounts.
According to CoreLogic, from 2006 to 2014 "there were 7.3 million housing foreclosures and 1.9 million short sales." The hesitation some Americans feel after experiencing a foreclosure brings to mind the old saying: "Fool me once- shame on you. Fool me twice- shame on me."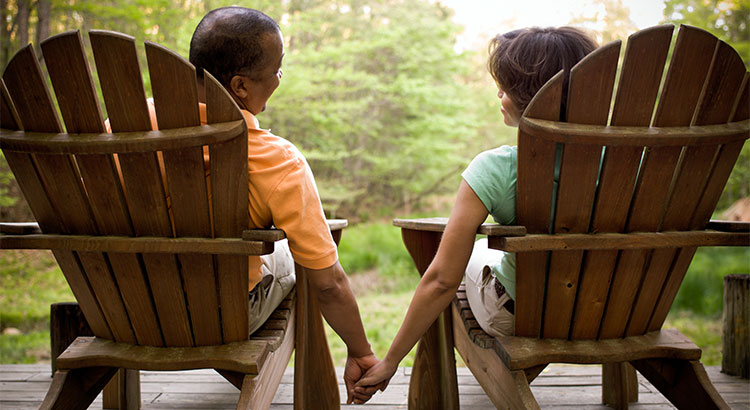 Many studies suggest one of the main reasons for the inventory shortage in today's market of homes for sale is that older generations have chosen to "age in place" over moving.
In today's real estate market, low inventory dominates the conversation in many areas of the country. It can often be frustrating to be a first-time homebuyer if you aren't prepared.

Some Highlights
ATTOM Data Solutions conducted an analysis of more than 29 million single family home and condo sales over the past eight years to determine the top days to list your home for sale.
The top five days to list your home brought in a 10% premium over market value and are all in either May or June!
"Families start their home search when they know their kids will be out of school and when the weather is ideal for home viewing and moving, giving home sellers an upper hand in price negotiations."
There is still time to list your home before these dates pass you by!
Home values have softened over the last twelve months. We are no longer seeing 6-7% annual appreciation levels for the national housing market. The current numbers are closer to 4%. Some have suggested that year-over-year appreciation levels could fall to 3% or less this year.
So, you've been searching for that perfect house to call 'home,' and you've finally found it! The price is right, and in such a competitive market, you want to make sure you make a good offer so that you can guarantee that your dream of making this house yours comes true!
Home prices have been on the rise for the last seven years, leading many housing market analysts to conclude that first-time homebuyers are being shut out of the market due to affordability concerns.
The housing crisis is finally in the rear-view mirror as the real estate market moves down the road to a complete recovery. Home values are up and distressed sales (foreclosures and short sales) have fallen to their lowest point in years. The market will continue to strengthen in 2019.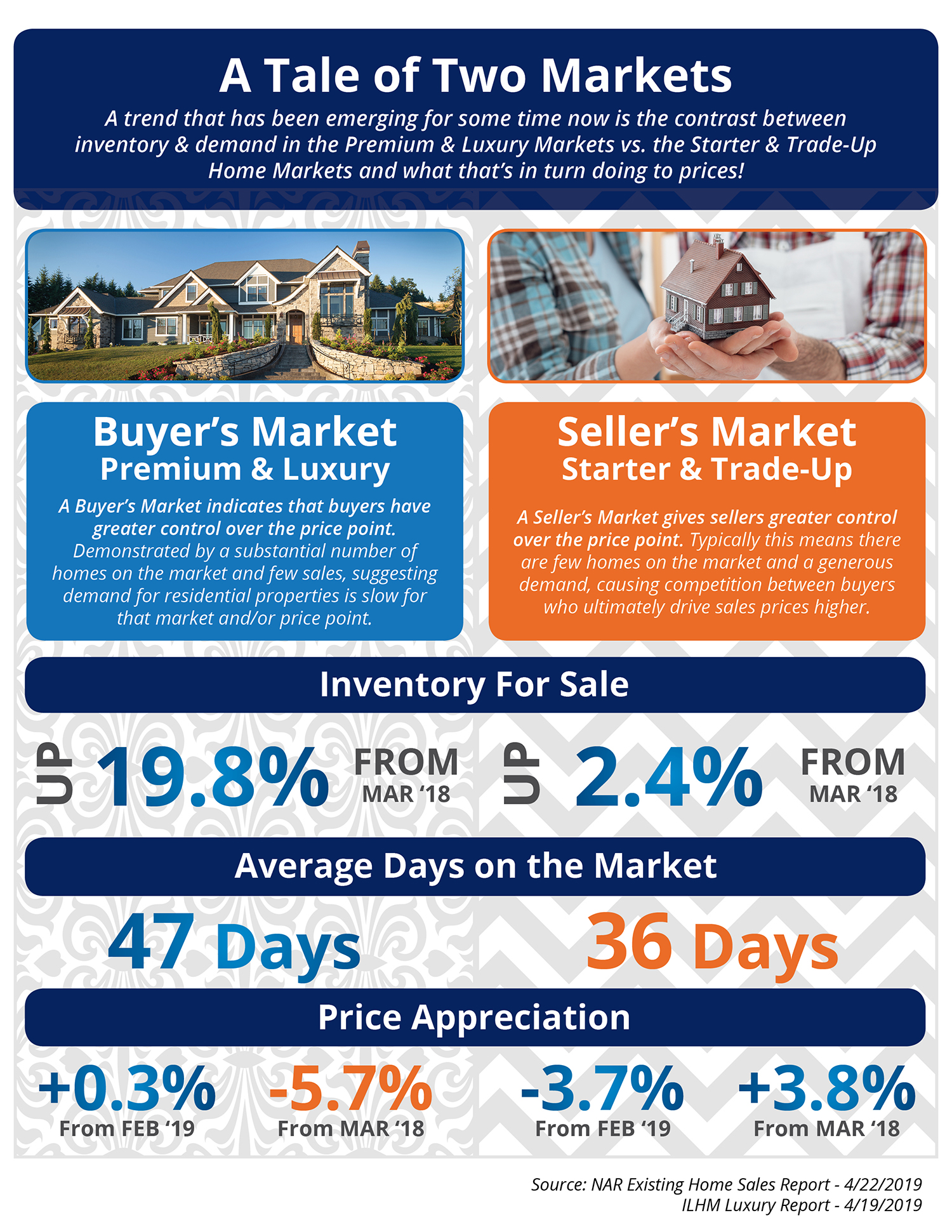 Some Highlights
An emerging trend for some time now has been the difference between available inventory and demand in the premium and luxury markets and that in the starter and trade-up markets and what those differences are doing to prices!
Inventory continues to rise in the luxury and premium home markets which is causing prices to cool.
Demand continues to rise with lower-than-normal inventory levels in the starter and trade-up home markets, causing prices to rise on a year-over-year basis for 85 consecutive months.
Recently, we reported that many believe a recession could happen within the next two years. We explained that 70% of economists and market analysts surveyed last year believe that a recession will occur in 2019 or 2020 and that 42% of consumers currently looking to purchase a home also agree that a recession will occur this year or next.
If you are in the market to buy a home this year, you may be confused about how much money you need to come up with for your down payment. Many people you talk to will tell you that you need to save 20% or you won't be able to secure a mortgage.
When we consider buying an item, we naturally go through a research process prior to making our decision. We ask our friends and family members who have made similar purchases about their experience, we get opinions and insights, and we read reviews online. There's no difference when considering a home purchase!
So, you've decided to sell your house. You've hired a real estate professional to help you through the entire process, and they have asked you what level of access you want to provide to your potential buyers.

Some Highlights
Historically, the choice between renting or buying a home has been a tough decision.
Looking at the percentage of income needed to rent a median-priced home today (27.7%) vs. the percentage needed to buy a median-priced home (17.5%), the choice becomes obvious.
Every market is different. Before you renew your lease again, find out if you can put your housing costs to work by buying this year!
Over the last several years, many "baby boomers" have undergone a metamorphosis. Their children have finally moved out and they can now dream about their own future. For many, a change in lifestyle might necessitate a change in the type of home they live in.
Two positive trends have started to emerge that impact the 2019 Spring Housing Market. Mortgage interest rates for a 30-year fixed rate loan have dropped to new lows, right as reports show that wages have increased at their highest rate in decades!