Since the birth of our nation, homeownership has always been considered a major piece of the American Dream. As Frederick Peters reports in Forbes:
Mortgage rates are on the rise this year, but they're still incredibly low compared to the historic average. However, anytime there's a change in the mortgage rate, it affects what you can afford to borrow when you're buying a home. As Sam Khater, Chief Economist at Freddie Mac, shares:
If you've given even a casual thought to selling your house in the near future, this is the time to really think seriously about making a move. Here's why this season is the ultimate sellers' market and the optimal time to make sure your house is available for buyers who are looking for homes to purchase.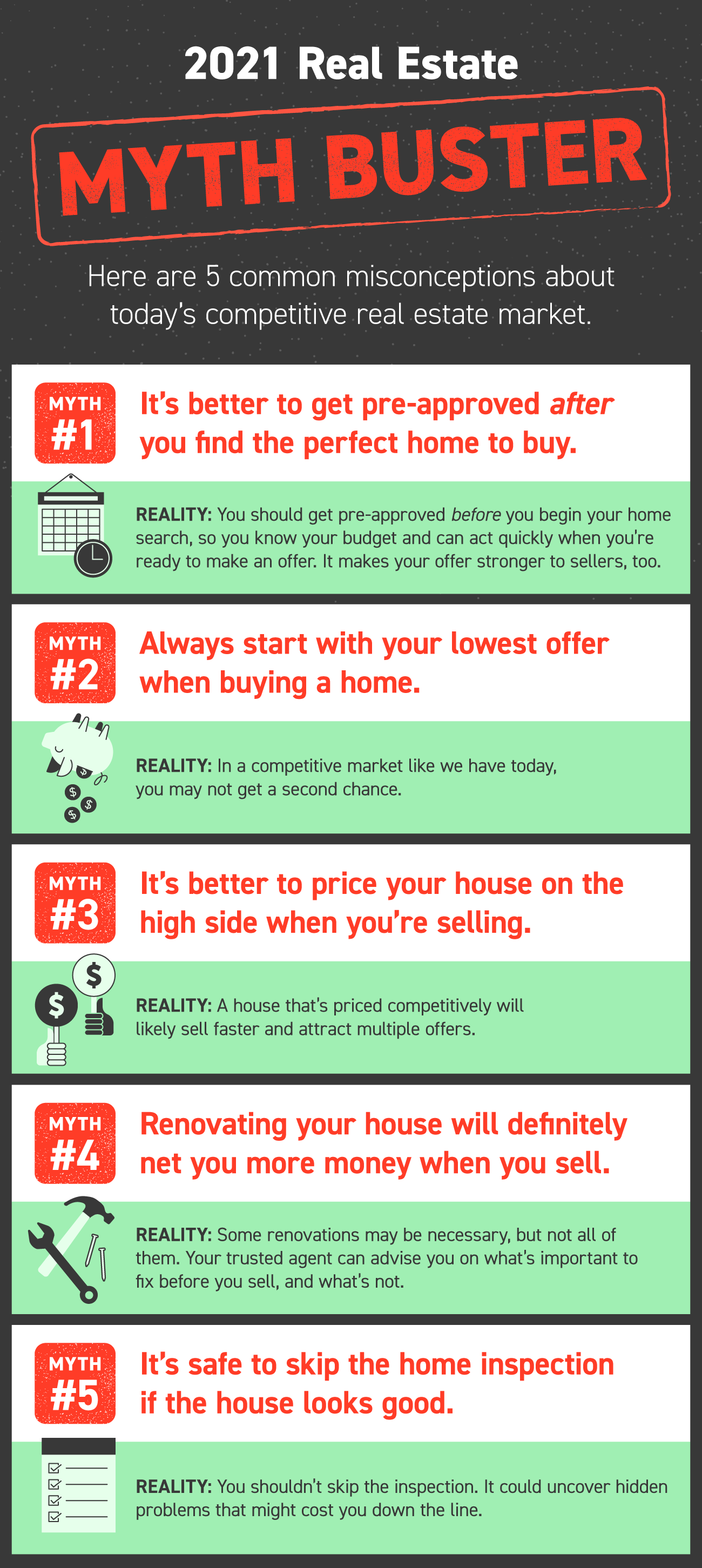 Some Highlights
There are a lot of misconceptions about buying or selling a home today, making it challenging to know exactly how to navigate the current real estate landscape.
Here's a little clarity when it comes to 5 common myths about the 2021 housing market.
Let's connect to discuss your needs and so you can decipher facts from fiction in our local market.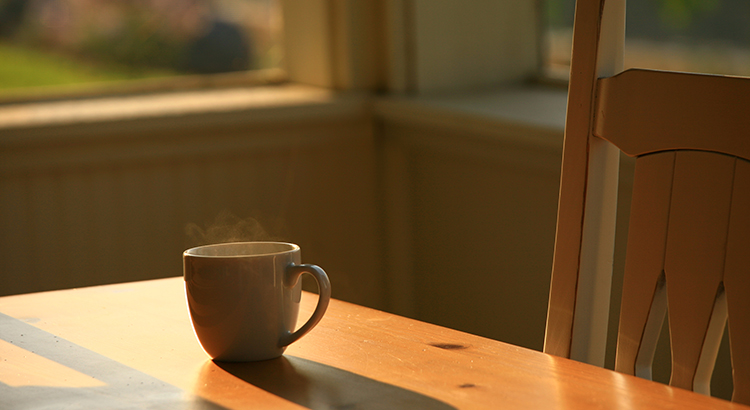 Right now, the housing market is full of outstanding opportunities for both buyers and sellers. Whether you're thinking of buying your first home, moving up to a bigger one, or selling so you can downsize this spring, there are perks today that are powering big moves for people across the country. Here are the top two to keep on the radar this season.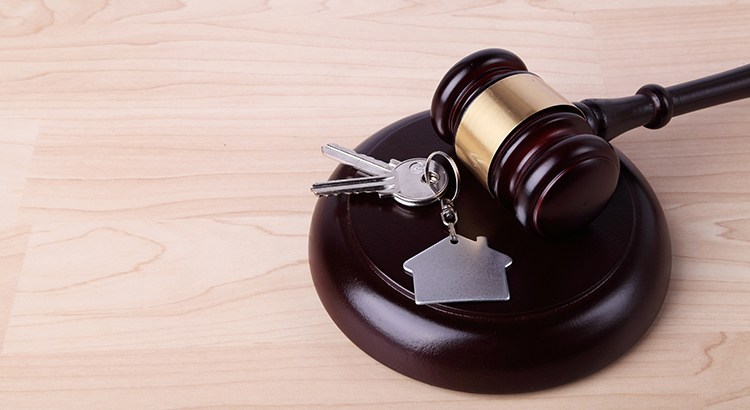 For generations, the homebuying process never really changed. The seller would try to estimate the market value of the home and tack on a little extra to give themselves some negotiating room. That figure would become the listing price of the house. Buyers would then try to determine how much less than the full price they could offer and still get the home. The asking price was generally the ceiling of the negotiation. The actual sales price would almost always be somewhat lower than the list price. It was unthinkable to pay more than what the seller was asking.
Freddie Mac recently released their Quarterly Refinance Statistics report which covers refinances through 2020. The report explains that the dollar amount of cash-out refinances was greater in 2020 than in recent years. A cash-out refinance, as defined by Investopia, is:
According to data from the most recent Origination Insight Report by Ellie Mae, the average FICO® score on closed loans reached 753 in February. As lending standards have tightened recently, many are concerned over whether or not their credit score is strong enough to qualify for a mortgage. While stricter lending standards could be a challenge for some, many buyers may be surprised by the options that are still available for borrowers with lower credit scores.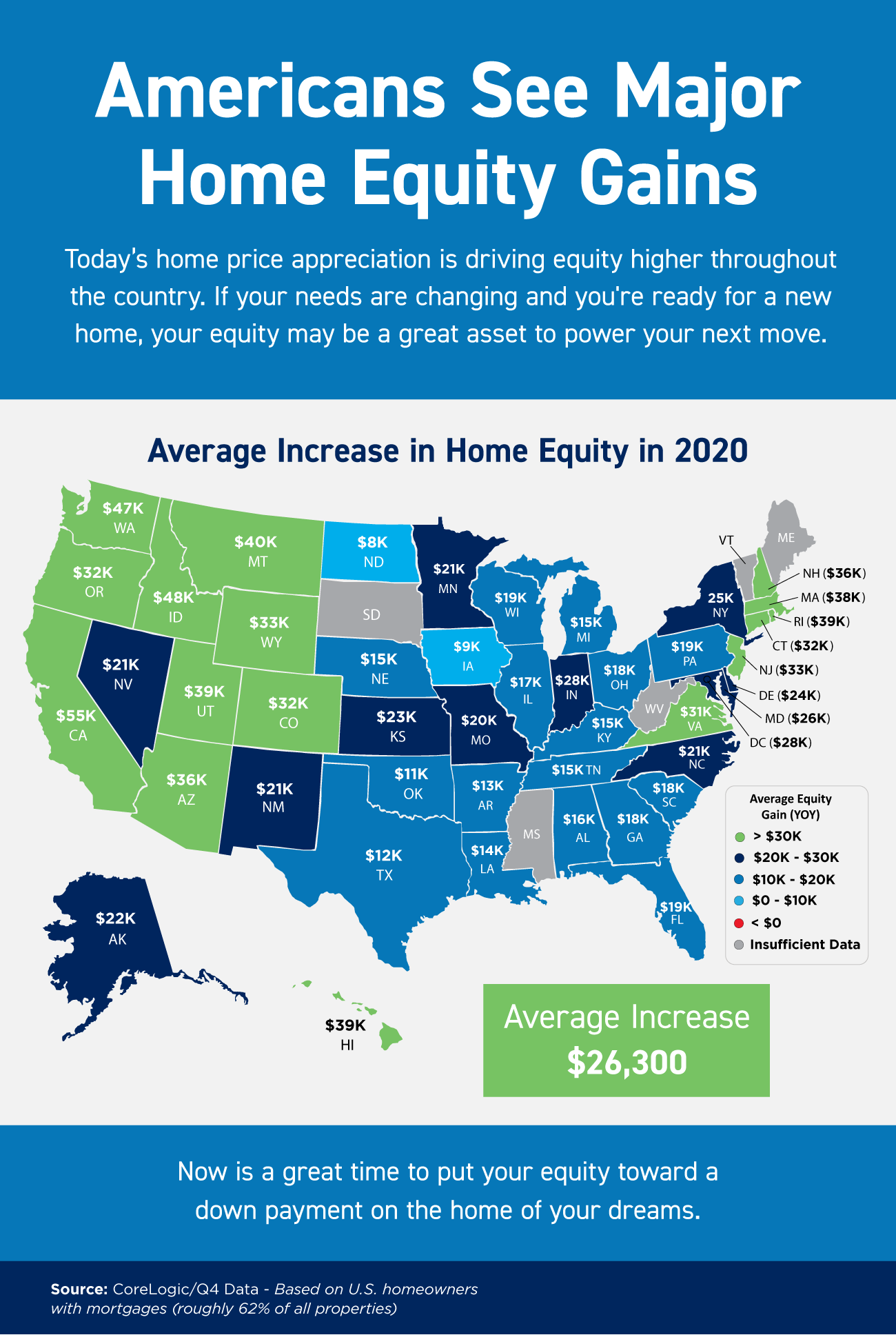 Some Highlights
Today's home price appreciation is driving equity higher throughout the country.
If your needs are changing and you're ready for a new home, your equity may be a great asset to power your next move.
Now is a great time to put your equity toward a down payment on the home of your dreams.
When thinking about selling, homeowners often feel they need to get their house ready with some remodeling to make it more appealing to buyers. However, with so many buyers competing for available homes right now, renovations may not be as vital as they would be in a more normal market. Here are two things to keep in mind if you're thinking of selling this season.
Last year started off with a bang. Unemployment was under 4%, forecasters were giddy with their projections for the economy, and the residential housing market had the strongest January and February activity in over a decade.
There are many financial and non-financial benefits of homeownership, and the greatest financial one is wealth creation. Homeownership has always been the first rung on the ladder that leads to forming household wealth. As Freddie Mac explains:
Today's homebuyers are faced with a strong sellers' market, which means there are a lot of active buyers competing for a relatively low number of available homes. As a result, it's essential to understand how to make a confident and competitive offer on your dream home. Here are five tips for success in this critical stage of the homebuying process.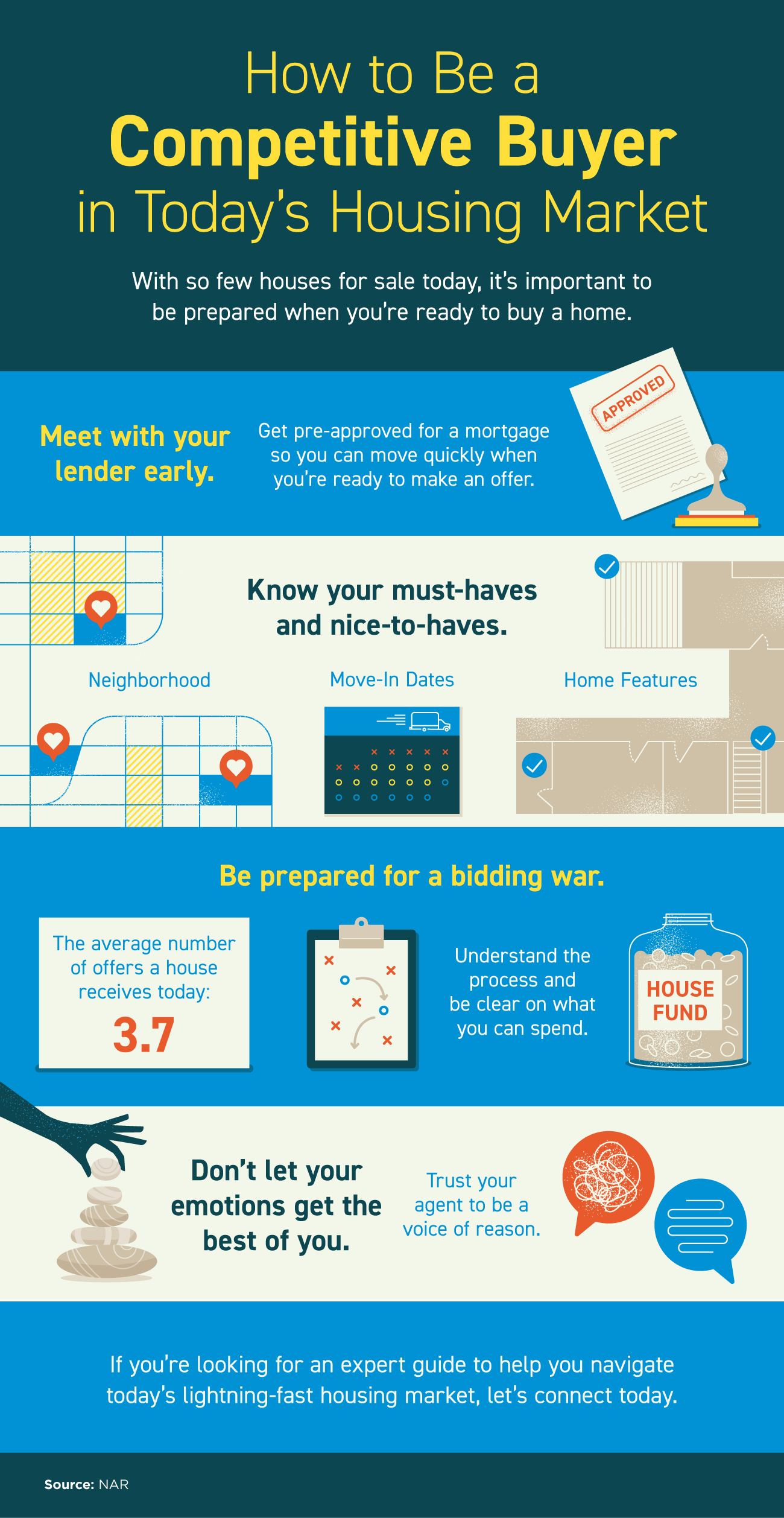 Some Highlights
With so few houses for sale today, it's important to be prepared when you're ready to buy a home.
Meeting with your lender early, knowing your must-haves and nice-to-haves, preparing for a bidding war, and keeping your emotions in check are all ways to gain confidence in the homebuying process.
If you're looking for an expert guide to help you navigate today's lightning-fast housing market, let's connect today.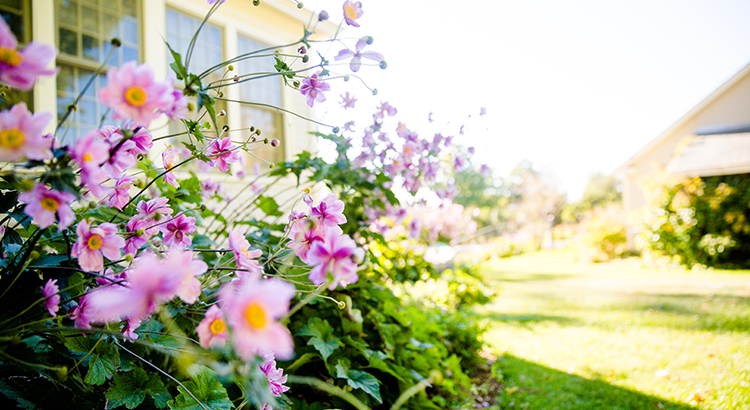 Spring is almost here, and many are wondering what it will bring for the housing market. Even though the pandemic continues on, it's certain to be very different from the spring we experienced at this time last year. Here's what a few industry experts have to say about the housing market and how it will bloom this season.
Last March, many involved in the residential housing industry feared the market would be crushed under the pressure of a once-in-a-lifetime pandemic. Instead, real estate had one of its best years ever. Home sales and prices were both up substantially over the year before. 2020 was so strong that many now fear the market's exuberance mirrors that of the last housing boom and, as a result, we're now headed for another crash.
Last Thursday, Freddie Mac announced that their 30-year fixed mortgage rate was over 3% (3.02%) for the first time since last July. That news dominated real estate headlines that day and the next. Articles talked about the "negative impact" it may have on the housing market. However, we should realize two things:
When selling a house, most homeowners hope for a quick and profitable transaction that puts them in a position to make a great move. If you're waiting for the best time to win as a seller, the market is calling your name this spring. Here are five reasons why this is the perfect time to sell your house if you're ready.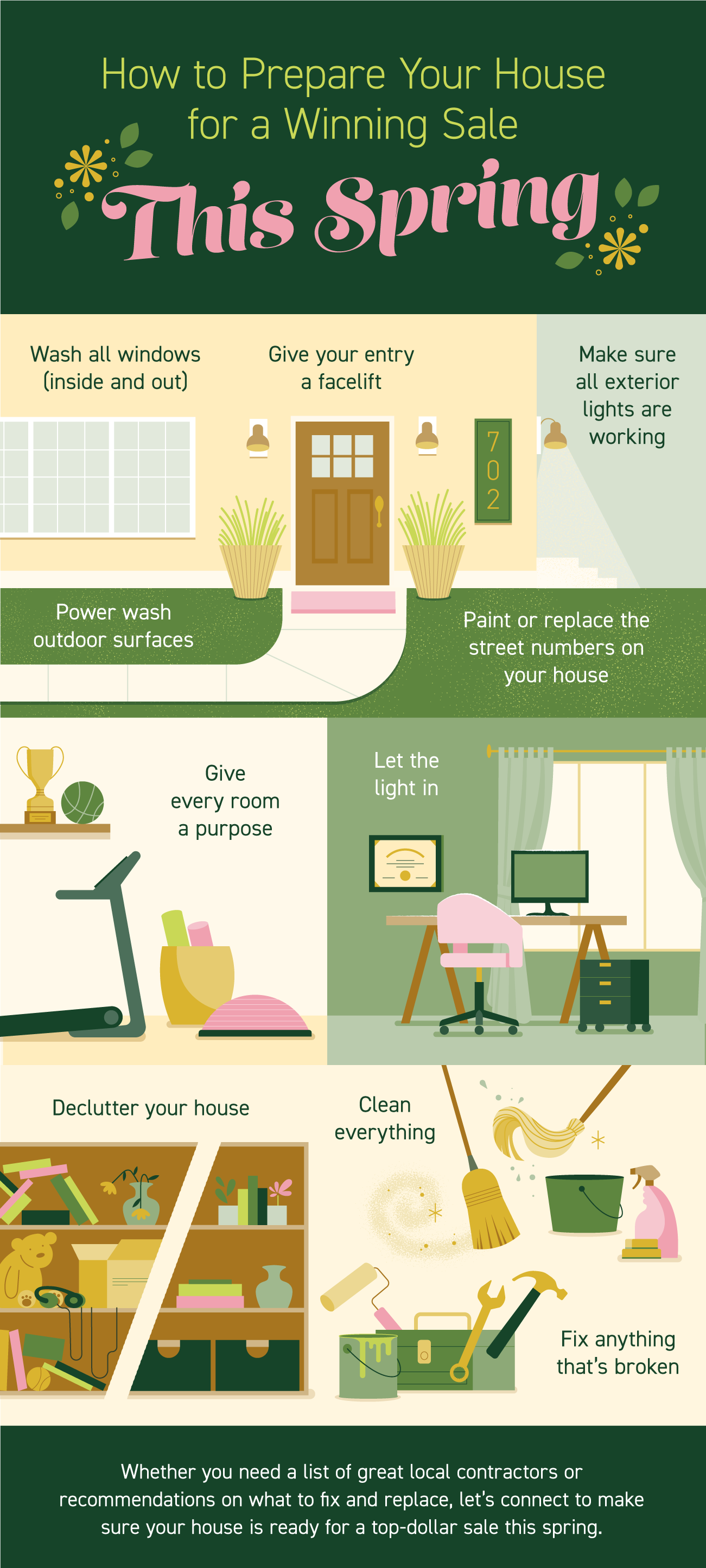 Some Highlights
With so few homes available to buy today, houses are in high demand, and they're selling fast.
That means it's a great time to sell if you're ready to make a move.
Let's connect to make sure your house is ready for a top-dollar sale this spring. It may be closer than you think!
Last year, many homeowners thought twice about selling their houses due to the onset of the health crisis. This year, however, homeowners are beginning to regain their confidence when it comes to selling safely. The latest Home Purchase Sentiment Index (HPSI) by Fannie Mae shows that 57% of consumers believe now is a good time to sell.
Whether you're buying your first home or selling your current house, if your needs are changing and you think you need to move, the decision can be complicated. You may have to take personal or professional considerations into account, and only you can judge what impact those factors should have on your desire to move.
The real estate market was on fire during the second half of 2020. Buyer demand was way up, and the supply of homes available for sale hit record lows. The price of anything is determined by the supply and demand ratio, so home prices skyrocketed last year. Dr. Lynn Fisher, Deputy Director of the Federal Housing Finance Agency (FHFA) Division of Research and Statistics, explains:
If you're thinking of buying a home this year, you may be wondering how much money you need to come up with for your down payment. Many people may think it's 20% of the loan to secure a mortgage. While there are plenty of lower down payment options available for qualified buyers who don't want to put 20% down, it's important to understand how a larger down payment can have great benefits too.