Ladies and Gentlemen, do we have a treat for you!
Keeping Current Matters Founder Steve Harney and Tom Ferry recently launched a Facebook Live video offering helpful tips, tactics, and actionable items to overcome this housing market's greatest challenges.
This video covers:
Concerns and worries of agents and sellers in light of predictions for 2019
Why homeownership still matters and how to demonstrate this point
Headlines that mislead and misinform potential clients and agents alike
Five action points to debunk myths and give you an advantage in the market right now
How do we respond to the headlines?
Sensationalism of the news has buyers and sellers (and even some agents) believing it is a terrible time to buy or sell. It's important to remember that negative headlines get more clicks.
A changing market can cause doubt and concern. This leads to fear, which leads to panic.
If you or your clients start to feel panicked… remember these 7 words:
Calm down. Sit down. Think. Plan. Act.
Don't be impacted by panic. Sensationalized headlines play off of panic and fear to fuel attention and can cause paralysis.
Check out our complete list of resources on How to Reclaim the Narrative in a Shifting Market.
Prices are NOT CRASHING!
They're leveling off. Last year, this is what was prayed for as prices increased and we see more inventory coming to market!
Prices are not falling… they are still going up, but at a slower rate. Many headlines would lead you to believe that a crash is coming. We are just returning to a normal market!
Combatting "Doom, Gloom, Fear, and Misery"
Whether it's misleading headlines about the status of the housing market or people on social media claiming that homeownership is no longer a part of the American Dream, it is the responsibility of all real estate professionals to educate the public on these topics.
This is a wake up call for everyone in the industry.
Tom and Steve each provided some tactics and strategies for how to combat misinformation and effectively demonstrate why #homeownershipmatters.
Tom's Tactics:
Document your next buyer's journey to homeownership from their perspective! What sources did they use? What did they love about the experience? What does homeownership mean to them?
Party Hard! Host a housewarming party for your clients at their new home! Have them invite all their friends! Not only will you increase your visibility to a whole new group of people, you'll be able to help your clients show their friends that homeownership is possible and rewarding!
Collect client testimonials. The proof is in the pudding. There is no better advertisement for your value than to have new clients hear directly from clients you've helped with their dreams!
Steve's Tactics to Squelch Fear:
Work hard. Hard work is rewarded by results.
Reference the research. Rely on the research. Understanding data and market trends leads to the realization that home values are not depreciating. Appreciation is simply decelerating.
Address the headlines about an upcoming recession with the definition of what that means, not the term itself. Since 2008, "recession" has become a dirty word. A recession, by definition, is when the economy slows down for two consecutive quarters. Using "economic slowdown' will help your clients understand what's happening without inducing fear!
The best time to sell a home is right now! Don't let your clients wait until the spring to sell! We need the inventory now! Buyers aren't waiting until spring, and they shouldn't either!
Recognize that the most valuable commodity is the trust of your client. Know what's happening in the market, why it's happening, and how to explain it. Become a trusted source of the right information for your clients.
---
Bottom Line
In today's shifting market the best advice we can give is as Tom put it, "don't be a drone"! Don't get caught up in the negative headlines around you, do your own research, keeping current matters. Share trusted sources that give you and your clients a lifeline through all the negativity.
Keep working hard! While other agents hide from negativity, be the one who will shine the light on what's really going on! Remember… as real estate agents, you don't just help people buy and sell houses, you help build America! Homeownership is a key piece of that puzzle.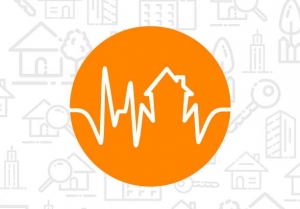 For further reading, be sure to check out our complete list of resources on How to Reclaim the Narrative in a Shifting Market.
https://files.keepingcurrentmatters.com/wp-content/uploads/2019/02/12134039/OvercomingVideoScreen.jpg
252
480
The KCM Crew
https://www.keepingcurrentmatters.com/wp-content/uploads/2023/01/KCMLogoFlatForDarkTM-300x39.png
The KCM Crew
2019-02-12 13:23:48
2019-09-30 14:56:31
Overcoming the Housing Market's Greatest Challenges with Steve Harney & Tom Ferry