The busy spring real estate season is here. Are you thinking of selling your house? Are you dreading having to deal with strangers walking through the house? Are you concerned about getting the paperwork correct? Hiring a professional real est...
A recent Demand Institute report revealed "nearly half of all American households plan to move at some point in the future." Seventy-five percent of those surveyed in the report cited one or more 'location-related reasons' for their eagerness ...
A recent Bloomberg Business article reports that both Lowes & Home Depot experienced fourth quarter profits that beat revenue projections by the most in six quarters. So what does that mean to the housing market? Consumer Confidence Lowe's ...
That headline might be a little aggressive. However, as the data on the 2015 housing market begins to roll in, we can definitely say one thing: If you are considering selling, IT IS TIME TO LIST YOUR HOME! We realize that existing home sales s...
Just like our clocks this weekend in the majority of the country, the housing market will soon "spring forward"! Similar to tension in a spring, the lack of inventory available for sale in the market right now is what is holding back the market. ...
For the last several years, home sellers had to compete with huge inventories of distressed properties (foreclosures and short sales). The great news is that the supply of these properties is falling like a rock in the vast majority of housing ma...
When a homeowner decides to sell their house, they obviously want the best possible price with the least amount of hassles. However, for the vast majority of sellers, the most important result is to actually get the home sold. In order to acco...
The National Association of REALTORS (NAR) just released their Existing Home Sales report and some have taken the results and ran with headlines like: "Existing home sales collapse in January despite low mortgage rates". Let's take a closer loo...
We all learned in school that when selling anything, you will get the most money if the demand for that item is high and the inventory of that item is low. It is the well-known Theory of Supply & Demand. If you are thinking of selling your...
Two recently released reports reveal that the American public is starting to feel much better about the U.S. economy. The University of Michigan's Surveys of Consumers showed that: "Consumer optimism reached the highest level in the past decade ...
The housing market has taken a great turn toward recovery over the last few years. The opinions of the American public toward real estate took longer to recover, until recently. For the first time since 2006, Americans have an overall positive...
Some homeowners consider trying to sell their home on their own, known in the industry as a For Sale by Owner (FSBO). There are several reasons this might not be a good idea for the vast majority of sellers. Here are five reasons: 1. There Ar...
Is spring closer than we think? Depending on which Groundhog you witnessed today, you may have less time than you think to get your home on the market before the busy spring season. Many sellers feel that the spring is the best time to place t...
There are some homeowners that have been waiting for months to get a price they hoped for when they originally listed their house for sale. The only thing they might want to consider is... If it hasn't sold yet, maybe it's not priced properly. A...
You've decided to sell your house. You begin to interview potential real estate agents to help you through the process. You need someone you trust enough to: Set the market value on possibly the largest asset your family owns (your home) Se...
Whether you are buying or selling a home, it can be quite an adventurous journey. You need an experienced Real Estate Professional to lead you to your ultimate goal. In this world of instant gratification and internet searches, many sellers think...
Every home must be sold TWICE! Once to the buyer, and once to the bank appraiser if a mortgage is involved. The second sale may have just become more difficult. A new program announced by Fannie Mae may slow down the home-sale closing process b...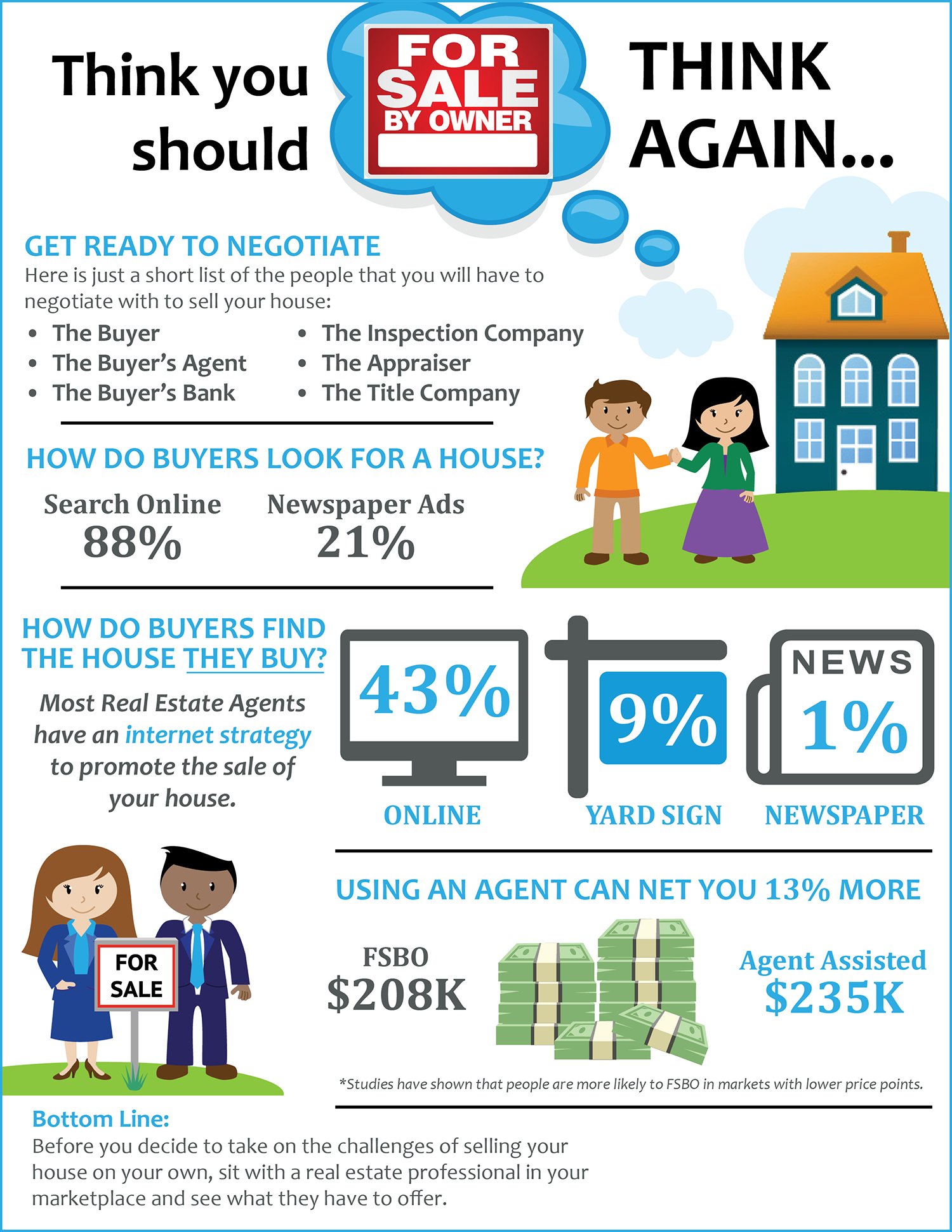 At the end of the year, in every region of the country, hundreds of homeowners have a tough decision to make. The 'listing for sale agreement' on their house is about to expire and they now must decide to either take their house off the market (O...
According to Freddie Mac's latest U.S. Economic & Housing Market Outlook, U.S. home sales in 2015 will show increase to the numbers associated with a normal real estate market. Here is their projection: "We are projecting a 4 percent rise in...
There is no doubt that the housing market has recovered from the meltdown that occurred just a few short years ago. However, in some states home values still have not returned to the prices we saw in 2006 and 2007. Here is a breakdown showing whe...
Below are the headlines from three separate news releases issued over a one month period: 11/3/2014 - Millions of Potential New Households Waiting Out the Recovery 11/11/2014 - Experts: First-Time Homebuyers' Weak Finances Holding Back Hous...
The Mortgage Bankers Association, the National Association of Realtors, Fannie Mae and Freddie Mac are each projecting mortgage interest rates to increase substantially over the next twelve months. What will that mean to the housing market in 201...
As we finish 2014, it appears the real estate market is once again on solid footing and ready to advance forward over the next few years. The strength of the market can be viewed using two metrics: projected home values and projected house sales....
The National Association of Realtors' most recent Existing Home Sales Report revealed that home sales were up rather dramatically over last year in five of the six price ranges they measure. Only those homes priced under $100,000 showed a decline...