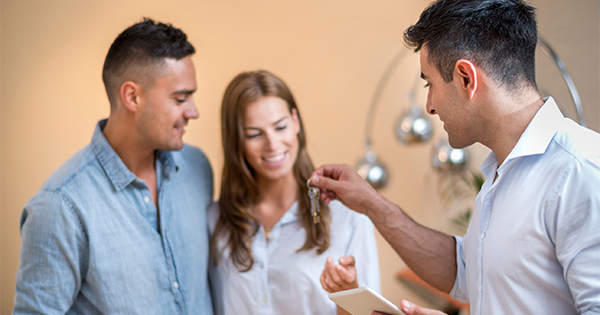 En un discurso pronunciado a principios de este año, El secretario de HUD, Julián Castro, llamo al 2015 "El año de la oportunidad en la vivienda" Un informe reciente por La Asociación Nacional de Realtors (NAR por sus siglas en inglés) reveló que las ventas de las casas de inversión disminuyeron 7.4 % en 2014 a un es estimado de 1.02 millones.
¿Qué significa esto para el 'típico' comprador de casa?
Lawrence Yun, Economista Principal de NAR proporciono una perspectiva:
"A pesar de la fuerte demanda de alquiler en muchos mercados, las ventas de las propiedades de inversión han disminuido cuatro años consecutivos a su porción más baja desde 2010 como los precios de las casas aumentan y menos propiedades en subasta están llegando al mercado se ha reducido más el número de ofertas disponibles para convertirlas en alquileres rentables".
Esto es una buena noticia para el mercado de la vivienda. Si pocas propiedades son vendidas a los inversionistas, y en su lugar estas son vendidas a las familias estadounidenses que están entrando al mercado de la vivienda en tropel.
Detalles del informe
Hay muchas razones por las que los compradores, compran una casa como una propiedad de inversión. Aquellos que hicieron una compra en 2014 pusieron la oportunidad de ingresos de alquiler como la razón principal (37 %).
Abajo hay una gráfica mostrando las tres razones principales:
El precio medio de las ventas de las casas de inversión cayó 3.8 % a $125,000, de $130,000 en 2013
Según Yun: "La disminución en los precios de venta de las casas para las vacaciones e inversión se debe al aumento de los compradores de casas para las vacaciones e inversión que están comprando condominios y casas adosadas (townhouses), lo que contribuyó a la disminución en el tamaño medio de 200 pies cuadrados para ambos".
La caída en el precio también se puede atribuir a que la mayoría de las compras de inversión están ubicadas en el sur (37 %) donde a menudo hay mejores ofertas desde el puro punto de vista de los precios.
Abajo hay un mapa detallando las compras de inversión en 2014 por región.
En conclusión
El mercado de la vivienda continúa recuperándose y creciendo. Si su plan para 2015 incluye comprar su primera, segunda o aun la propiedad de inversión – comuníquese con un profesional en bienes raíces local, para evaluar su habilidad para entrar en el mercado.
What does this mean for the 'typical' homebuyer?
Lawrence Yun, NAR's Chief Economist gave some insight:
"Despite strong rental demand in many markets, investment property sales have declined four consecutive years to their lowest share since 2010 as rising home prices and fewer distressed properties coming onto the market have further reduced the number of bargains available to turn into profitable rentals."
This is great news for the housing market. If fewer properties are being sold to investors, they are instead being sold to American families who are entering the housing market in droves.
Details of the Report
There are many reasons buyers purchase a home as an investment property. Those who made a purchase in 2014 listed the opportunity for rental income as their top reason (37%).
Below is a graph showing the top three reasons:
The median investment-home sales price dropped 3.8% to $125,000, from $130,000 in 2013.
According to Yun, "the decrease in vacation and investment sales prices is likely due to the increase in vacation and investment buyers purchasing condos and townhouses, which contributed to a decline in the median size of 200 square feet for both."
The drop in price can also be attributed to the majority of investment purchases being located in the South (37%) where there are often better deals from a pure pricing standpoint.
Below is a map detailing the investment purchases in 2014 by region.
Bottom Line
The housing market is continuing to recover and thrive. If your plan for 2015 includes buying your first, second or even investment property – contact me today to evaluate your ability to enter the market.
---
https://files.keepingcurrentmatters.com/wp-content/uploads/2015/04/07181321/iStock_000047475612_Large.jpg
315
600
The KCM Crew
https://www.keepingcurrentmatters.com/wp-content/uploads/2023/01/KCMLogoFlatForDarkTM-300x39.png
The KCM Crew
2015-04-22 07:00:24
2015-04-21 17:07:03
Buenas noticias para el 'típico' comprador de casa