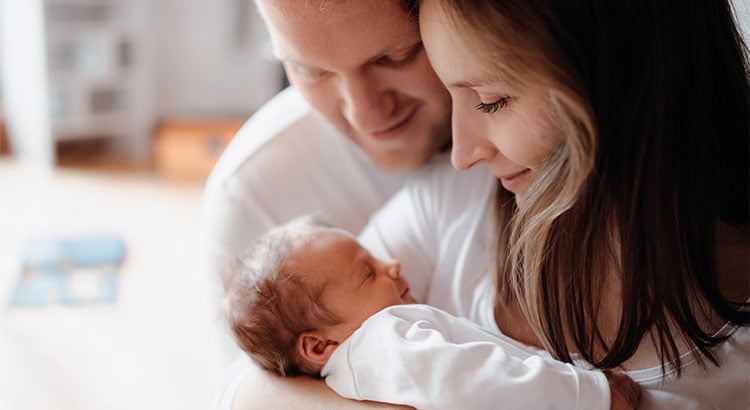 Cada familia tiene una lista de fechas importantes, celebramos cumpleaños, aniversarios, las adopciones de las mascotas… y la lista continua. Para el 64.4 por ciento de los hogares estadounidenses, ¡La lista incluye el día en que se convirtieron en propietario de casa por primera vez!
¿Por qué es importante esta fecha? La propiedad de la vivienda no es solo un techo sobre la cabeza. ¡Representa refugio, estabilidad, riqueza y orgullo! Por décadas, ¡La propiedad de vivienda ha sido una parte importante del sueño americano!
Sin embargo, muchos se preguntan si las próximas generaciones ven los mismos beneficios a la propiedad de la vivienda como sus predecesores.
En caso de que haya olvida, algunos de los beneficios son:
Logros educativos: La propiedad de la vivienda tiene un impacto positivo en los logros académicos, incluyendo en la lectura y el rendimiento matemático de los niños de 3 a 12 años.
Participación Cívica: "Poseer una casa significa poseer una parte del vecindario". Los propietarios de viviendas tienen una conexión más fuerte con su vecindario y están más comprometidos con el voluntariado.
Beneficios para la salud: Ajustando en una gama de características demográficas, socioeconómicas y relacionadas con la vivienda, los propietarios de vivienda tienen una ventaja substancial sobre la salud que los inquilinos.
Asistencia pública: El informe muestra que el 47 % de los propietarios de vivienda utilizan su línea de crédito con garantía hipotecaria para pagar otras deudas, disminuyendo su necesidad de asistencia pública.
Mantenimiento y mejora de la propiedad: Una casa bien mantenida no solo genera beneficios a través del consumo y seguridad, sino que también una estructura de alta calidad aumenta la salud mental.
Orgullo de ser propietario: Este lugar es único "suyo". Usted puede individualizarlo según sus gustos y personalidad.
Además de los beneficios financieros, la propiedad de la vivienda también aporta importantes beneficios sociales. ¡Estos no solo pertenecen a la familia, sino que se extienden a las comunidades, el estado y el país!
Beneficios financieros
¡Comprar una casa es una inversión en su futuro!
Apreciación: En promedio, los precios de las viviendas están apreciando anualmente a una tasa del 3.6 %. Esto ayuda a crear una red de seguridad.
Ahorros forzados: ¡Su hipoteca es como un plan de ahorros forzados! Con cada pago usted está reduciendo el capital de su préstamo.
Plusvalía: La propiedad de su vivienda le ayuda a crear plusvalía cada mes. Usted más adelante puede utilizar esa plusvalía para empezar un negocio, enviar sus hijos a la universidad, etc.
Patrimonio neto: ¡El patrimonio neto de un propietario es 44 veces mayor que el de un inquilino! Esto le da la libertad financiera para invertir.
Estabilidad: Los precios del alquiler aumentan 4 % anualmente, un pago hipotecario fijo le permite ahorrar para proyectos futuros y lo protege contra la inflación.
Beneficios tributarios: El gobierno ha creado beneficios tributarios para alentar a los clientes a comprar. (Hable con su contador para ver qué beneficios le aplican).
En conclusión,
¡La Propiedad de la vivienda es y siempre será parte del sueño americano! Hay muchos beneficios financieros y no financieros que aprovechar al ser propietario de una casa. ¡Si ser propietario es parte de su sueño, comuníquese con un profesional local en bienes raíces que pueda ayudarle con el proceso!
---
---
https://files.keepingcurrentmatters.com/wp-content/uploads/2019/02/25113520/Share-KCM5.jpg
410
750
The KCM Crew
https://assets.keepingcurrentmatters.com/wp-content/uploads/2017/01/KCMBannerNoWebsiteDarkLarge.png
The KCM Crew
2019-02-26 06:30:17
2019-02-25 15:29:15
¿Cuáles son los beneficios de convertirse en propietario de vivienda?