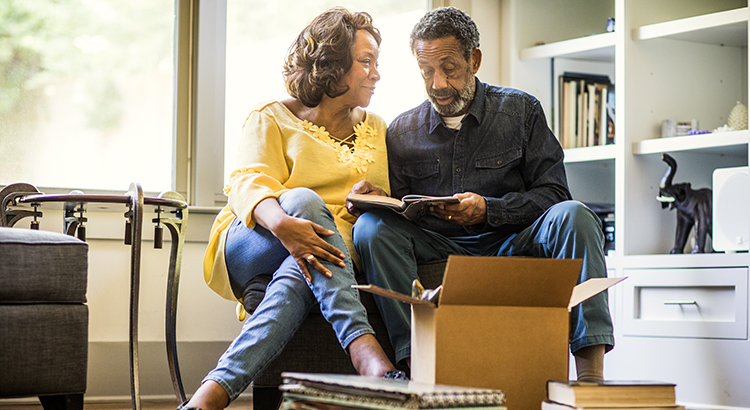 El inventario es sin duda el mayor desafío para los compradores en el mercado de la vivienda actual. Simplemente hay más compradores que buscan activamente casas para comprar que vendedores que las estén vendiendo, por lo que la báscula se inclina a favor de los vendedores.
Según el último informe de las ventas de las casas existentes de la Asociación nacional de Realtors (NAR por sus siglas en inglés), el inventario total de viviendas a caído 18.8 % con respecto al año pasado, el inventario está muy por debajo del que estaba disponible el año pasado, y las casas que llegan al mercado se venden muy rápidamente.
Sam Khater, economista principal de Freddie Mac señala:
"Sencillamente, la oferta de viviendas nuevas no está al día con el aumento de la demanda. Estimamos que el mercado de la vivienda tiene una insuficiencia de la oferta de 3.3 millones de unidades, y la escasez está aumentando unas 300,000 unidades por año. Más de la mitad de todos los estados tienen escasez de viviendas".
¿Por qué el inventario es tan bajo?
Hay muchas razones por las que es difícil encontrar una casa que comprar hoy,  desde una insuficiencia de la oferta de casas recién construidas a los vendedores poniendo pausa a sus planes de mudanza debido a la pandemia de la salud actual. Sin embargo, uno de los factores clave que lo hacen aún mas difícil, es la cantidad de tiempo que los propietarios actuales se quedan con sus casas. Realmente ha habido un cambio fundamental en el mercado que comenzó hace unos 10 años: la gente se queda más tiempo en ellas y está contribuyendo a la escasez de casas para la venta.
En el Perfil de los compradores y vendedores de las viviendas de 2020, NAR explicó:
"En 2019, la media de la permanencia de los vendedores fue de 10 años… Después de 2008, la mediana de la permanencia en las casas comenzó a aumentar un año, cada año. En 2011, La media de la permanencia llego a nueve años, donde permaneció por tres años consecutivos, y volvió a aumentar en 2014 a 10 años".
Como se muestra en la gráfica a continuación, los datos históricos indican que permanecer en la casa durante 5 a 7 años solía ser la norma, hasta que estalló la burbuja de la vivienda. Desde 2010, ese periodo ha estado aumentando, hacia los 9 y 10 años, en gran parte debido al objetivo de los propietarios de viviendas de recuperar su plusvalía: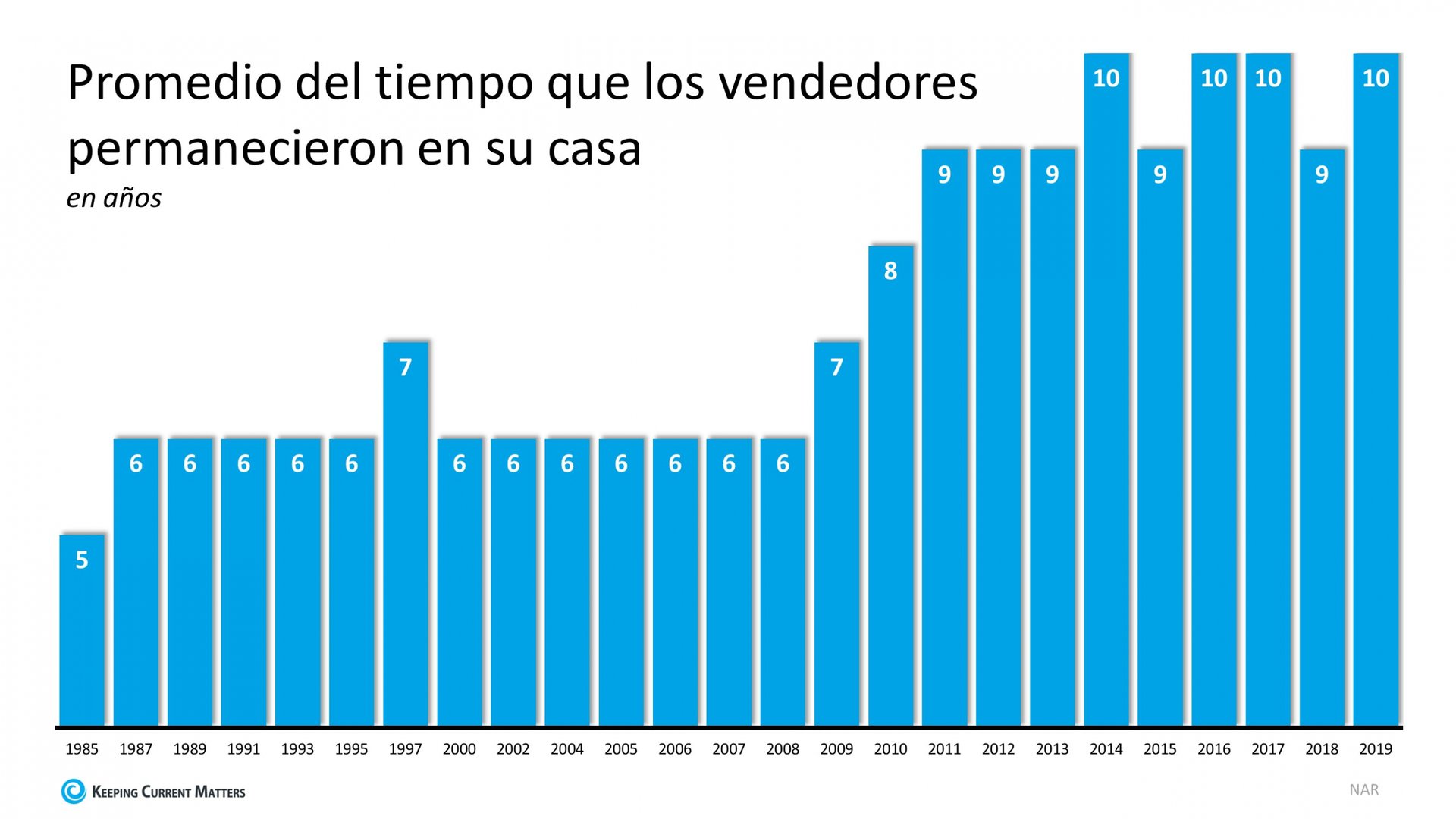 Afortunadamente, con la fuerza que el mercado ha ganado en los últimos 10 años, los propietarios de vivienda de hoy están en una posición mucho mejor de plusvalía. Ahora es un momento fantástico para los propietarios que están listos para hacer un cambio y romper la tendencia de 10 años y vender sus casas, especialmente mientras que la demanda de los compradores es tan alta y el inventario es tan bajo. Es un momento estelar para vender.
además, con las tasas de interés históricamente bajas de hoy, hay una oportunidad para que los vendedores mantengan un pago mensual bajo mientras obtienen mas casa por su dinero. Piense, en la oportunidad de mudarse a una casa mas grande, más metros cuadrados, o encontrar las características que realmente están buscando un lugar de hacer renovaciones costosas. Con más casas nuevas preparadas para entrar en el mercado este año, los propietarios listos para hacer un cambio pueden tener la oportunidad de oro al hacerlo ahora mismo.
En conclusión,
Simplemente no hay suficientes casas a la venta hoy. Si está listo para aprovechar su plusvalía y vender su casa, comuníquese con un profesional local de bienes raíces hoy mismo. Es un gran momento para mudarse, mientras que la demanda de casas para comprar es extremadamente alta.

We at The KCM Crew believe every family should feel confident when buying & selling a home. KCM helps real estate professionals reach these families & enables the agent to simply & effectively explain a complex housing market. Take a 14-Day Free Trial of our monthly membership to see how we can help you!
---
https://files.keepingcurrentmatters.com/wp-content/uploads/2020/07/17144817/20200720-KCM-Share.jpg
410
750
The KCM Crew
https://www.keepingcurrentmatters.com/wp-content/uploads/2017/01/KCMBannerNoWebsiteDarkLarge.png
The KCM Crew
2020-07-20 06:30:24
2020-07-17 17:03:33
¿Pensando en vender su casa? Ahora poder ser el momento adecuado