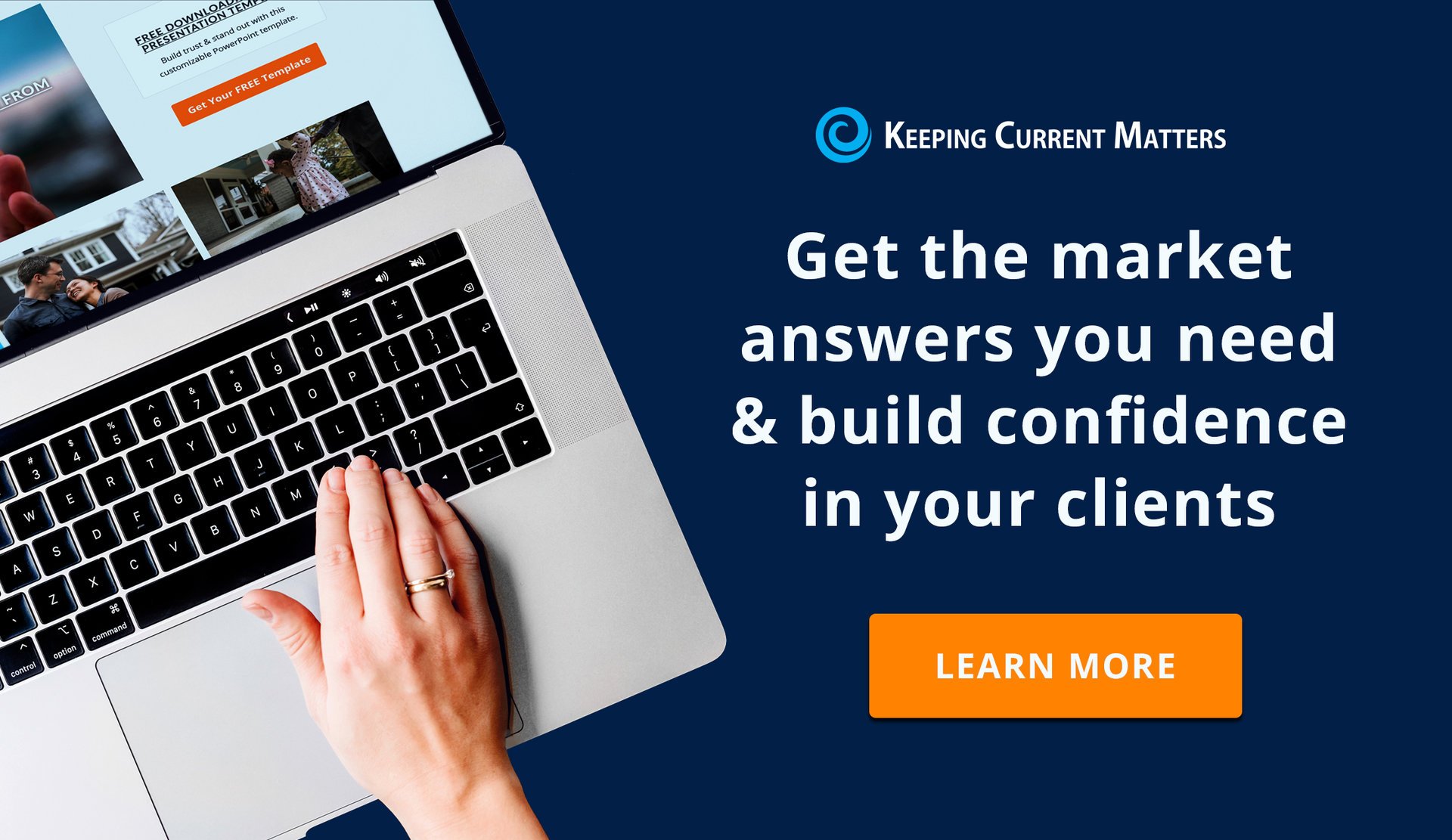 The Latest NEWS

&

INSIGHTS
Simplify the market with the latest data and insights from top industry experts.
Watch the Latest DEEP DIVE
Weekly housing market update so you can keep you and your clients informed on the latest insights.
Explaining the Shifting Market to Your Clients
There's no shortage of sensational headlines about the real estate market these days. You're seeing them, your clients are seeing them, and quite honestly your whole community is seeing them.
But what is so important to note is that those headlines do more to terrify than clarify.
Watch this week's Deep Dive as we give you the facts you need to help explain the shifting market to your sphere.
Watch More Housing Market Updates
Top Visuals to SHARE RIGHT NOW
Bring clarity to confusion with powerful visuals you can share anywhere.
The Video Agents Need to RECORD RIGHT NOW
Create engaging and educational videos that communicate insights with impact.
Without a doubt, the biggest question being asked in today's market is: "Should I buy a home right now?"
This is the time to share those insights and get in front of any clients who may have put their search on pause. And the best way to deliver that message – is with video.
Even better, we've showed you how to do it in the video above (including a free script so make sure to watch until the end).
How to Succeed in a Changing Real Estate Market eGuide
How to maximize opportunity in a shifting market

3 steps you must take to succeed today

How this change redefines your role as an agent
Scroll to top