If you're thinking about buying a home, you've probably heard mortgage rates are rising and have wondered what that means for you. Since mortgage rates have increased over two percentage points this year, it's natural to think about how this will impact your homeownership plans.
If you're planning to buy a home, it's critical to understand the relationship between mortgage rates and your purchasing power. Purchasing power is the amount of home you can afford to buy that's within your financial reach. Mortgage rates directly impact the monthly payment you'll have on the home you purchase. So, when rates rise, so does the monthly payment you're able to lock in on your home loan. In a rising-rate environment like we're in today, that could limit your future purchasing power.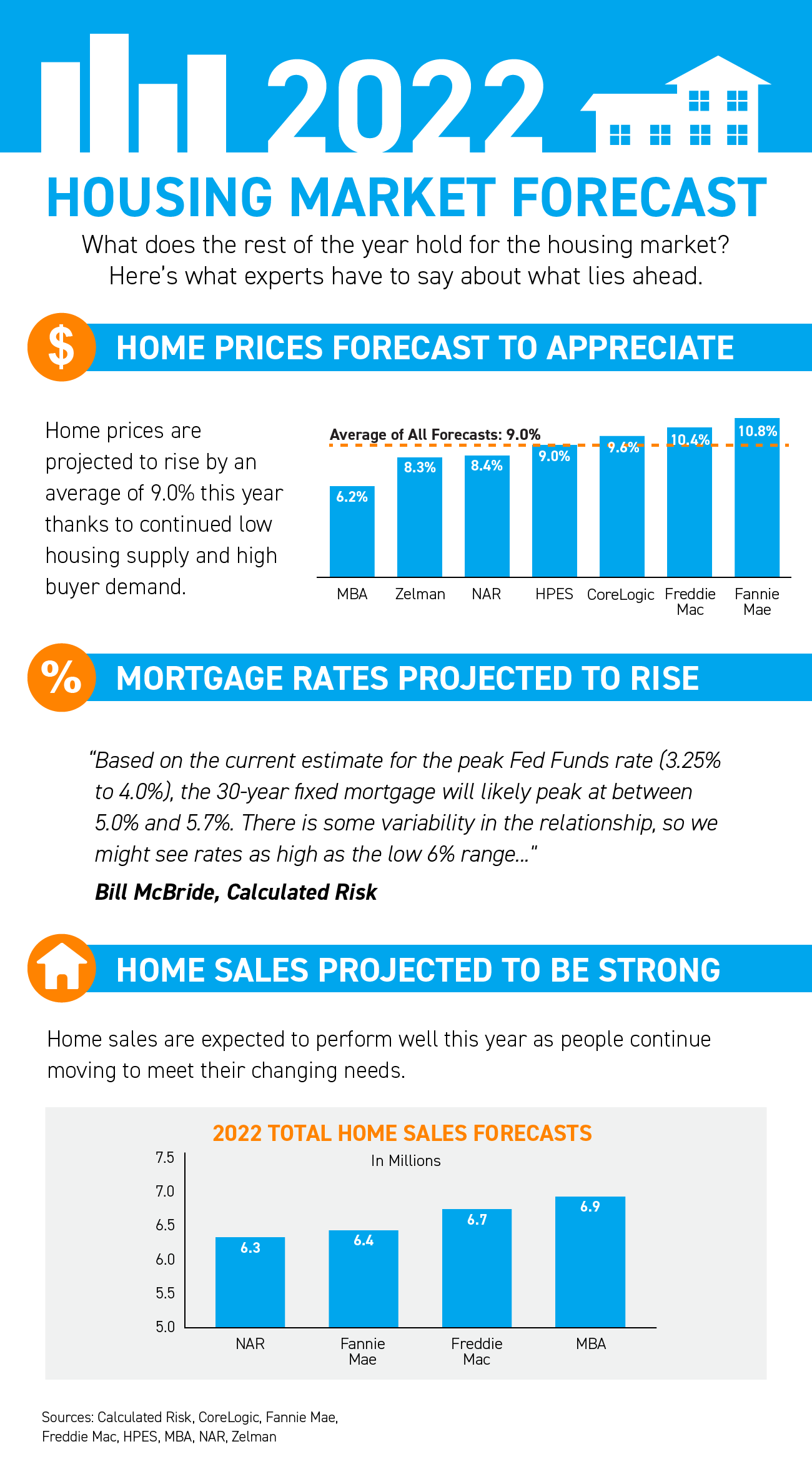 Some Highlights
What does the rest of the year hold for the housing market? Here's what experts have to say about what lies ahead.
Home prices are projected to rise and so are mortgage rates. Experts are also forecasting another strong year for home sales as people move to meet their changing needs.
Let's connect so you can make your best move this year.
If you're following along with the news today, you've likely heard about rising inflation. You're also likely feeling the impact in your day-to-day life as prices go up for gas, groceries, and more. These rising consumer costs can put a pinch on your wallet and make you re-evaluate any big purchases you have planned to ensure they're still worthwhile.
In the last few weeks, the average 30-year fixed mortgage rate from Freddie Mac inched up to 5%. While that news may have you questioning the timing of your home search, the truth is, timing has never been more important. Even though you may be tempted to put your plans on hold in hopes that rates will fall, waiting will only cost you more. Mortgage rates are forecast to continue rising in the year ahead.
There's never been a truer statement regarding forecasting mortgage rates than the one offered last year by Mark Fleming, Chief Economist at First American:
Based on the Primary Mortgage Market Survey from Freddie Mac, the average 30-year fixed-rate mortgage has increased by 1.2% (3.22% to 4.42%) since January of this year. The rate jumped by more than a quarter of a point from just a week ago. Here's a visual to show how mortgage rate movement throughout 2021 was steady compared to the rapid increase in mortgage rates this year:
As the spring housing market kicks off, you likely want to know what you can expect this season when it comes to buying or selling a house. While there are multiple factors causing some uncertainty, including the conflict overseas, rising inflation, and the first rate increase from the Federal Reserve in over three years — the housing market seems to be relatively immune.
If you're thinking of selling your house this year, timing is crucial. After all, you'll want to balance getting the most out of the sale of your current home and making the best investment when you buy your next one.

Some Highlights
Knowing key housing terms and how they relate to today's market is important. For example, when mortgage rates and home prices rise, it impacts how much home you can afford.
Terms like appraisal (what lenders rely on to validate a home's value) and the inspection contingency (which gives buyers essential information on a home's condition) directly impact the transaction.
Buying a home can be intimidating if you're not familiar with the terms used throughout the process. Let's connect so you have an expert guide and advice for any questions that may come up.
You can't read an article about residential real estate without the author mentioning the affordability challenges that today's buyers face. There's no doubt homes are less affordable today than they were over the last two years, but that doesn't mean homes are now unaffordable.
If you're thinking about buying or selling a home, you'll want to keep a pulse on what's happening with mortgage rates. Rates have been climbing in recent months, especially since January of this year. And just a few weeks ago, the 30-year fixed mortgage rate from Freddie Mac approached 4% for the first time since May of 2019. But that climb has dropped slightly over the past few weeks (see graph below):
A recent survey revealed that many consumers believe there's a housing bubble beginning to form. That feeling is understandable, as year-over-year home price appreciation is still in the double digits. However, this market is very different than it was during the housing crash 15 years ago. Here are four key reasons why today is nothing like the last time.
Mortgage rates have increased significantly since the beginning of the year. Each Thursday, Freddie Mac releases its Primary Mortgage Market Survey. According to the latest survey, the average 30-year fixed-rate mortgage has risen from 3.22% at the start of the year to 3.55% as of last week. This is important to note because any increase in mortgage rates changes what a purchaser can afford. To give you an idea of how rising mortgage rates impact your purchasing power, see the table below:
If you were thinking about buying a home this year, but already pressed pause on your plans due to rising home prices and increasing mortgage rates, there's something you should consider. According to the latest report from ATTOM Data, owning a home is more affordable than renting in the majority of the country. The 2022 Rental Affordability Report says:
Last week, the average 30-year fixed mortgage rate from Freddie Mac jumped from 3.22% to 3.45%. That's the highest point it's been in almost two years. If you're thinking about buying a home, this news may have come as a bit of a shock. But the truth is, it wasn't entirely unexpected. Experts have been calling for rates to rise in their 2022 projections, and the forecast is now becoming a reality. Here's a look at the projections from Freddie Mac for this year:
As you plan out your goals for the year, moving up to your dream home may top the list. But, how do you know when to make your move? You want to time it just right so you can get the most out of the sale of your current house. You also want to know you're making a good investment when you buy your new home. What you may not realize is, that opportunity to get the best of both worlds is already here.
If you're following along with the news today, you're probably hearing a lot about record-breaking home prices, rising consumer costs, supply chain constraints, and more. And if you're thinking about purchasing a home this year, all of these inflationary concerns are likely making you wonder if you should wait to buy. Investopedia explains that during a period of high inflation, prices rise across the board. And while home prices aren't immune from this increase, here's why inflation shouldn't stop you from buying a home in 2022.
Many homeowners who plan to sell in 2022 may think the wise thing to do is to wait for the spring buying market since historically about 40 percent of home sales occur between April and July. However, this year's expected to be much different than the norm. Here are five reasons to list your house now rather than waiting until the spring.
To succeed as a buyer in today's market, it's important to understand which market trends will have the greatest impact on your home search. Danielle Hale, Chief Economist at realtor.com, says there are two factors every buyer should keep their eyes on: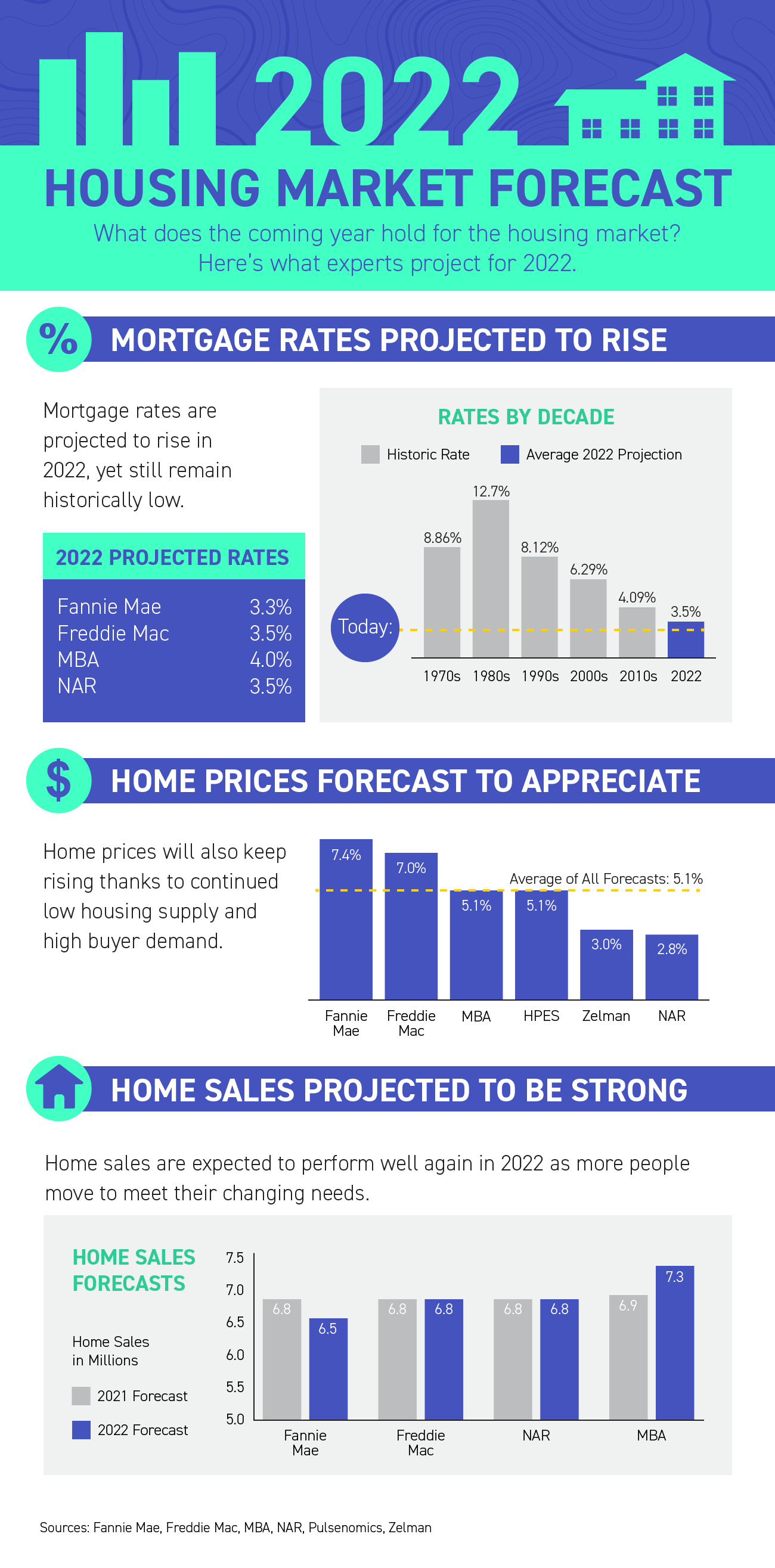 Some Highlights
What does the coming year hold for the housing market? Here's what experts project for 2022.
Mortgage rates are projected to rise and so are home prices. Experts are forecasting buyer demand will remain strong as people try to capitalize on rates and prices before they climb, creating another strong year for home sales.
Let's connect so you can make your best move in the new year.
If you're a homeowner who's decided your current house no longer fits your needs, or a renter with a strong desire to become a homeowner, you may be hoping that waiting until next year could mean better market conditions to purchase a home.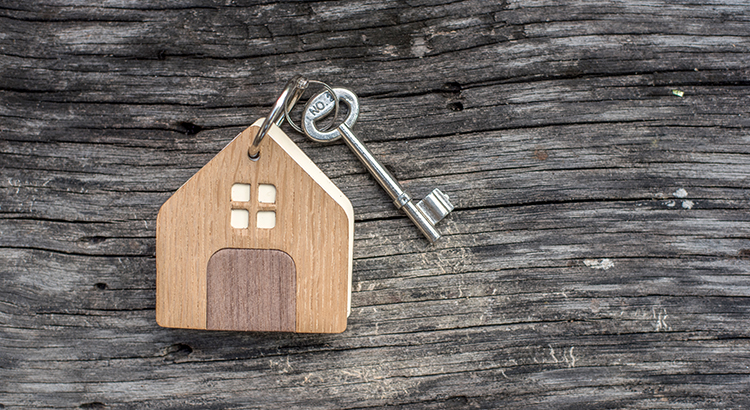 Since the pandemic began, Americans have reevaluated the meaning of the word home. That's led some renters to realize the many benefits of homeownership, including the feelings of security and stability and the financial benefits that come with rising home equity. At the same time, many current homeowners have decided their house no longer meets their needs, so they moved into homes with more space inside and out, including a home office for remote work.
If you're trying to decide when to sell your house, there may not be a better time than this winter. Selling this season means you can take advantage of today's strong sellers' market when you make a move.
Last week, the average 30-year fixed mortgage rate from Freddie Mac inched up to 3.1%, and experts project rates will continue rising through 2022: