Today, many real estate conversations center on housing prices and where they may be headed. That is why we like the Home Price Expectation Survey. ...
Every house on the market has to be sold twice; once to a prospective buyer and then to the bank (through the bank's appraisal). In a housing market where supply is very low and demand is very high, home values increase rapidly. One major challenge i...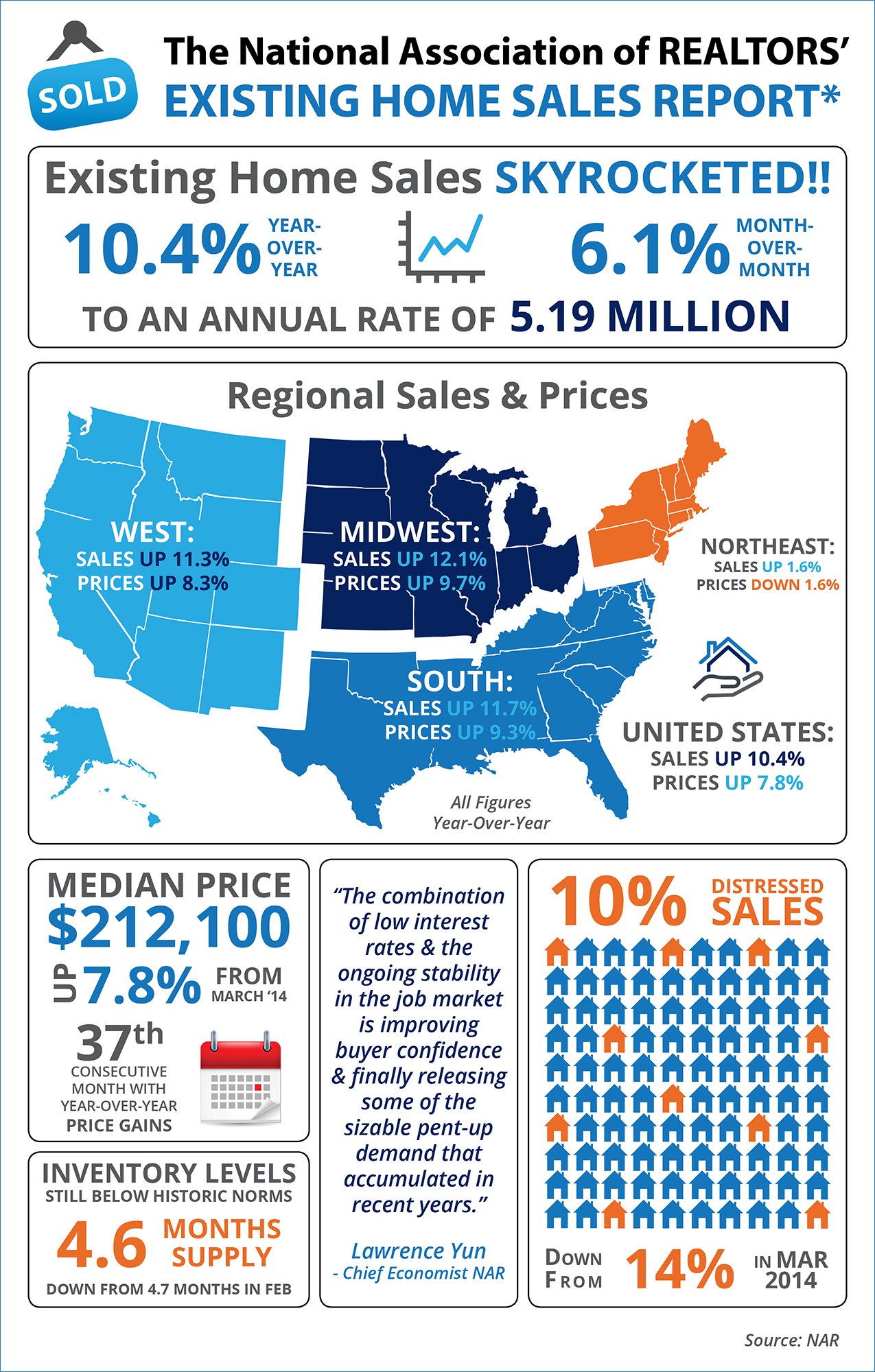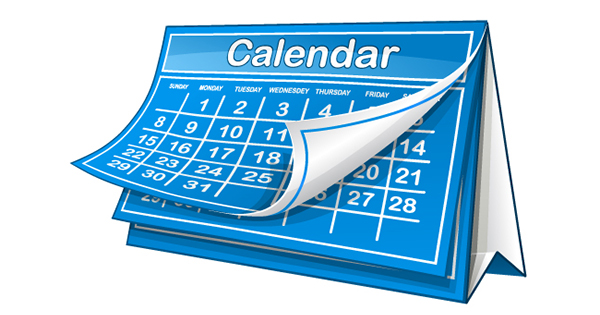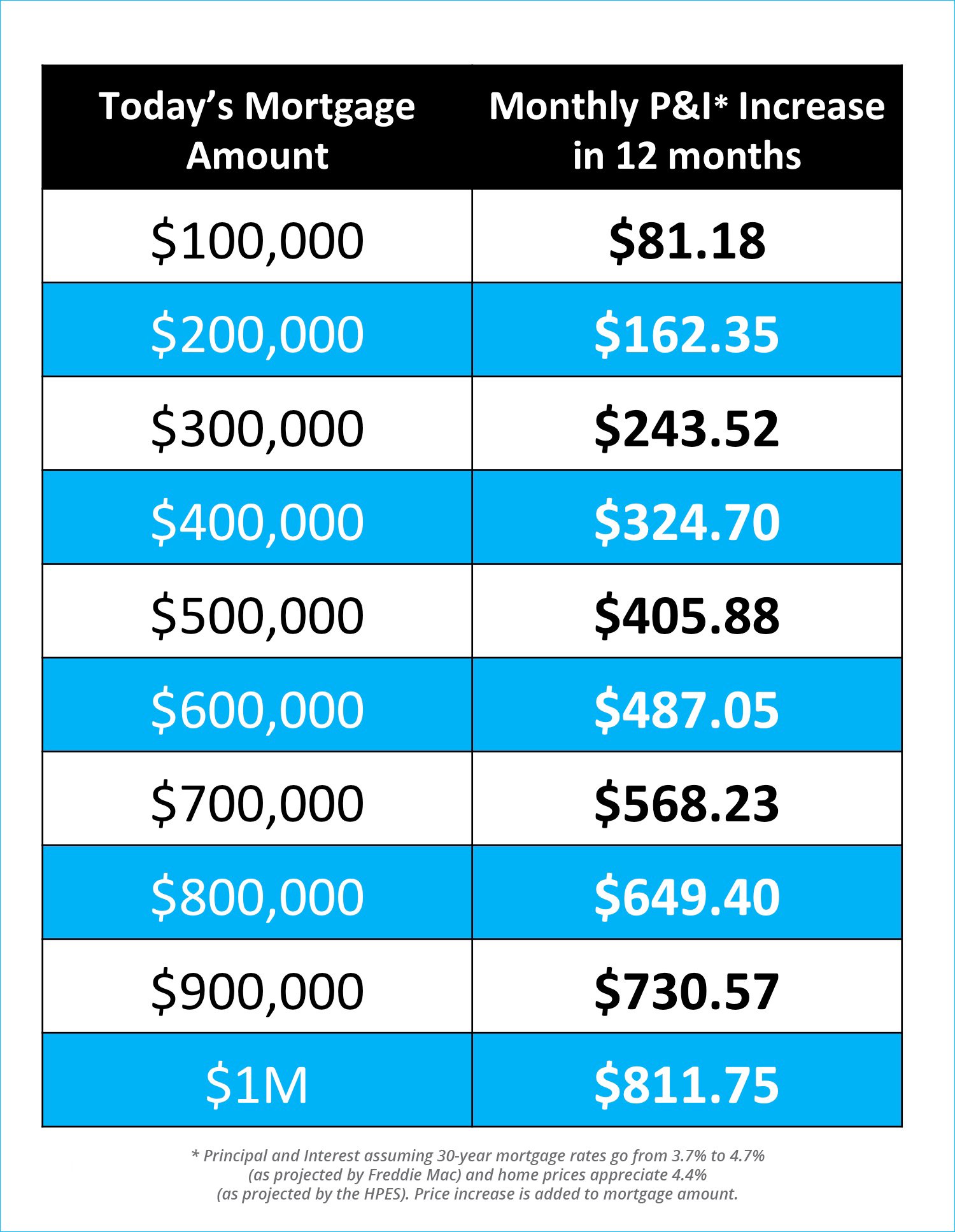 Some Important Points To Consider:
The latest Freddie Mac Primary Mortgage Market Survey reports the 30-year fixed rate at 3.7%.
Freddie Mac's projection for Q2 2016 is that the rate will be 4.7% (a full percentage point higher)
The Home Price Expectation Survey predicts that home prices will appreciate by 4.4% during this same time
The impact waiting a year to purchase your dream home can make on your monthly payment is significant. Contact me today to discuss your options before the experts' predictions become reality!
In today's market, where demand is outpacing supply in many regions of the country, pricing a house is one of the biggest challenges real estate professionals face. Sellers often want to price their home higher than recommended, and many agents g...
Whether you are a first time or a move-up buyer, there are two factors that will impact the amount of house you can afford in your price range: home prices & mortgage rates. Let's look at what the experts are predicting over the next twelve mo...
The price of any item is determined by the supply of that item, and the market demand. The National Association of Realtors (NAR) released their latest Existing Home Sales Report this week.
Inventory Levels & Demand
Amidst reporting on the fact that sales of existing homes rose 1.2% from January, and outpaced year-over-year figures for the fifth consecutive month, was the news that total unsold housing inventory is at 4.6-month supply.
A recent Demand Institute report revealed "nearly half of all American households plan to move at some point in the future." Seventy-five percent of those surveyed in the report cited one or more 'location-related reasons' for their eagerness ...
After the housing market bust we experienced across the country in 2008, many experts have been quick to warn that a new bubble may be forming in some areas. One particular example of this is a recent article pointing toward the California Bay...
In a recent post, we explained that the supply of homes for sale in December was at its lowest level in over a year. The January National Housing Trend Report from realtor.com now reveals that inventory in January has decreased another 6.7% month...
We all learned in school that when selling anything, you will get the most money if the demand for that item is high and the inventory of that item is low. It is the well-known Theory of Supply & Demand. If you are thinking of selling your...
With inventory presently below historically normal levels, current & future home prices have been the topic of many real estate conversations. The most recent Home Price Expectation Survey was just released; giving insight into where experts ...
The Mortgage Bankers Association, the National Association of Realtors, Fannie Mae and Freddie Mac are each projecting mortgage interest rates to increase substantially over the next twelve months. What will that mean to the housing market in 201...
There are some who are calling for a substantial drop in home prices should mortgage interest rates begin to rise rapidly. Intuitively that makes sense. The cost of a home is determined by the price of the home and the price of financing that hom...