With forbearance plans coming to an end, many are concerned the housing market will experience a wave of foreclosures similar to what happened after the housing bubble 15 years ago. Here are a few reasons why that won't happen.
Mortgage rates are one of several factors that impact how much you can afford if you're buying a home. When rates are low, they help you get more house for your money. Within the last year, mortgage rates have hit the lowest point ever recorded, and they've hovered in the historic-low territory. But even over the past few weeks, rates have started to rise. This past week, the average 30-year fixed rate was 3.14%.
With mortgage rates climbing above 3% for the first time in months, serious buyers are more motivated than ever to find a home before the end of the year. Lawrence Yun, Chief Economist for the National Association of Realtors (NAR), puts it best, saying:
Rents have increased significantly this year. The latest National Rent Report from Apartmentlist.com shows rents are rising at a rate much higher than the three years leading up to the pandemic:
The biggest challenge in real estate today is the lack of available homes for sale. The low housing supply has caused homes throughout the country to appreciate at a much faster rate than what we've experienced historically.
If you're looking to buy or sell a house, chances are you've heard talk about today's rising home prices. And while this increase in home values is great news for sellers, you may be wondering what the future holds. Will prices continue to rise with time, or should you expect them to fall?
The last 18 months changed what many buyers are looking for in a home. Recently, the American Institute of Architects released their AIA Home Design Trends Survey results for Q3 2021. The survey reveals the following:
There's a well-known economic theory – the law of supply and demand – that explains what's happening with prices in the current real estate market. Put simply, when demand for an item is high, prices rise. When the supply of the item increases, prices fall. Of course, when demand is very high and supply is very low, prices can rise significantly.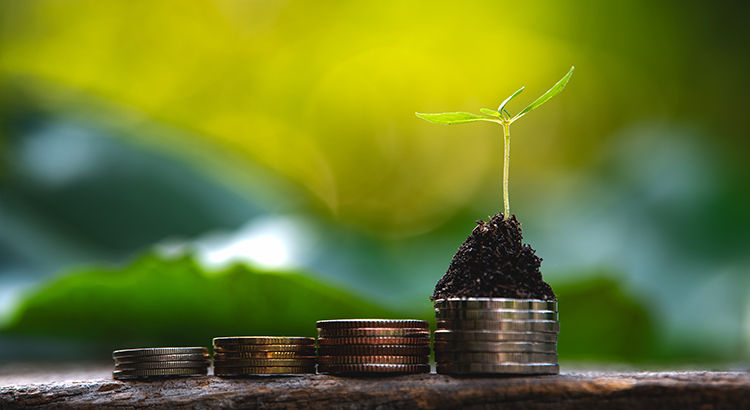 Homeownership is still a crucial part of the American dream. For those people who own a home (and those looking to buy one), it's clear that being a homeowner has considerable benefits both emotionally and financially. In addition to long-term stability, buying a home is one of the best ways to increase your net worth. This boost to your wealth comes in the form of equity.
Some Highlights
Due to low supply and high demand, today is one of the strongest sellers' markets we've seen.
Sellers can benefit from more offers to pick from, higher home values, and a faster sales process. That might be why 73% of people believe it's a good time to sell.
Sellers, don't miss out on this unique opportunity. Let's connect so you can take advantage of this hot sellers' market.
If you're a renter with a desire to become a homeowner, or a homeowner who's decided your current house no longer fits your needs, you may be hoping that waiting a year might mean better market conditions to purchase a home.
Some Highlights
When it comes to the current housing market, there are multiple misconceptions – from what the current supply of available homes looks like to how much houses are selling for.
It takes professionals who study expert opinions and data to truly understand the real estate market and separate fact from fiction.
Trust the pros. If you want to understand why it's still a good time to buy, let's connect today.
One of the major story lines over the last year is how well the residential real estate market performed. One key metric in the spotlight is home price appreciation. According to the latest indices, home prices are skyrocketing this year.
Even though experts agree there's no chance of a large-scale foreclosure crisis, there are a number of homeowners who may be coming face-to-face with foreclosure as a possibility. And while the overall percentage of homeowners at risk is decreasing with time (see graph below), that's little comfort to those individuals who are facing challenges today.
Some Highlights
Pricing your house right takes market experience and expertise.
To find the best list price, your agent balances current market demand, values of homes in your neighborhood, where prices are headed, and your home's condition.
If you're ready to sell, don't guess on the price. Let's connect today so we price your house to attract multiple offers and maximize your return on investment.
There are many headlines out there that claim we're reverting to a more normal real estate market. That would indicate the housing market is returning to the pre-pandemic numbers we saw from 2015-2019. But that's not happening. The market is still extremely vibrant as demand is still strong even while housing supply is slowly returning.
It's economy 101 – when supply is low and demand is high, prices naturally rise. That's what's happening in today's housing market. Home prices are appreciating at near-historic rates, and that's creating some challenges when it comes to home appraisals.
There are many non-financial benefits of buying your own home. However, today's headlines seem to be focusing primarily on the financial aspects of homeownership – specifically affordability. Many articles are making the claim that it's not affordable to buy a home in today's market, but that isn't the case.
One of the major questions real estate experts are asking today is whether prospective homebuyers still believe purchasing a home makes sense. Some claim rapidly rising home prices are impacting demand and, by extension, leading to the recent slowdown in sales activity.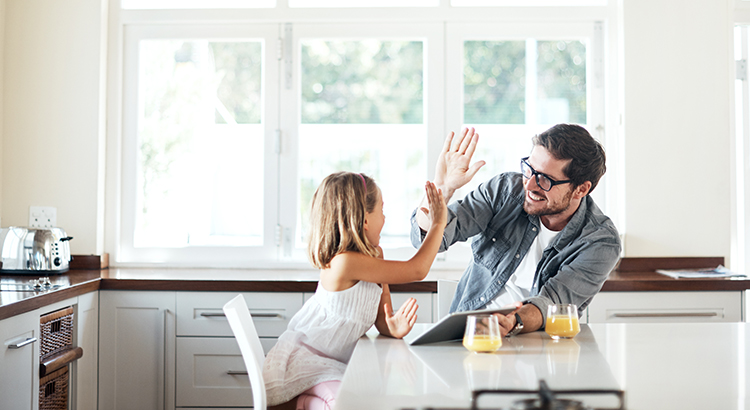 When you hear the phrase home price appreciation, what does it mean to you? Through context clues alone, chances are you know it has to do with rising home prices. And as a seller, you know rising home prices are good news for your potential sale. But let's look past the dollar signs and dive deeper into the concept. To truly understand home price appreciation, you need to know how it works and why it matters to you.
Some Highlights
In today's sellers' market, you're set up to win big when you list your house.
That's because homes are selling fast, receiving 4.4 offers on average and often selling above the asking price. Then, when you buy your next home, you'll also win by addressing your changing needs and taking advantage of near historic-low mortgage rates.
If you're ready to make a move, let's connect so you can capitalize on today's market and find your next dream home.
In the current sellers' market, many homeowners wonder what, if anything, needs to be remodeled before they list their house. That's where a trusted real estate professional comes in. They can help you think through today's market conditions and how they impact what you should – and shouldn't – renovate before selling.
There are many headlines about how housing affordability is declining. The headlines are correct: it's less affordable to purchase a home today than it was a year ago. However, it's important to give this trend context. Is it less expensive to buy a house today than it was in 2005? What about 1995? What happens if we go all the way back to 1985? Or even 1975?
It's no secret that one of the top stories in today's real estate market is low housing supply and high buyer demand. If you're a first-time buyer looking for a starter home or are someone who's interested in downsizing, it may be worth considering a condominium (condo) as a worthwhile option.
Home prices continue to rise as we move through the summer, and that's good news for sellers who are looking to maximize their home's potential. If you're on the fence about whether to list your house now or later, the question you should really ask is: will this price appreciation last?